The rebranded MAMA Awards (Mama Awards) took its first step as an awards ceremony for the global K-pop era, leaving numerous records such as the first day of 'BTS' grand prize and girl group co-winners.
On the 29th, the first day of the '2022 MAMA AWARD' was held on platforms such as the Mnet channel and YouTube.
2022 MAMA AWARDS is a K-pop award ceremony with a 23-year history based on the 1999 Mnet Video Music Awards, and a global rebranding of the Mnet Asian Music Awards, which has embraced representative Asian characters since 2009.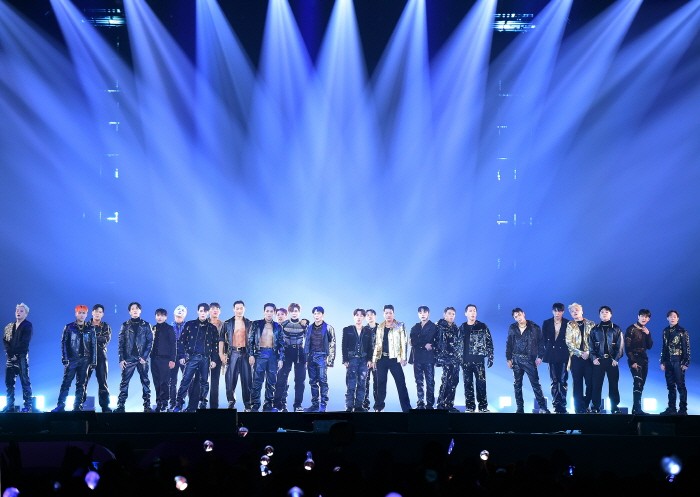 The event, which was broadcast live at the Kyocera Dome in Osaka, Japan, along with the main slogan 'WE ARE K-POP', illuminated the present of global K-pop through two rounds of Fan's Choice (29th), Singer/Genre (30th), etc. It was held as an opportunity to look at the sustainable vision along with the spotlight on the representative group of artists who do.
The first schedule, which was held as a fan's choice, featured awards and related stages for global artists selected through 100% fan voting on platforms such as Mnet Plus and Spotify.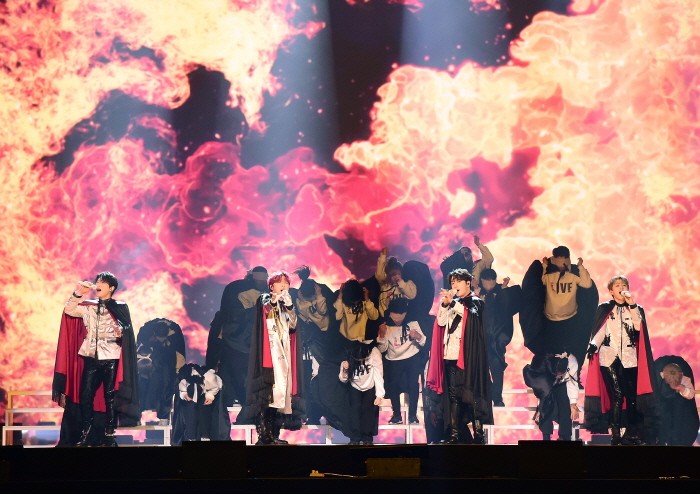 First of all, on the stage side, it was filled with stages that stand out on a larger scale than in previous years and MAMA-like. Not only Enmix and Forestella, who filled the opening, but also unique collaboration stages such as 'Street Man Fighter' crew, Hyorin and Vivi, which are the keywords of this year, garnered intensive attention.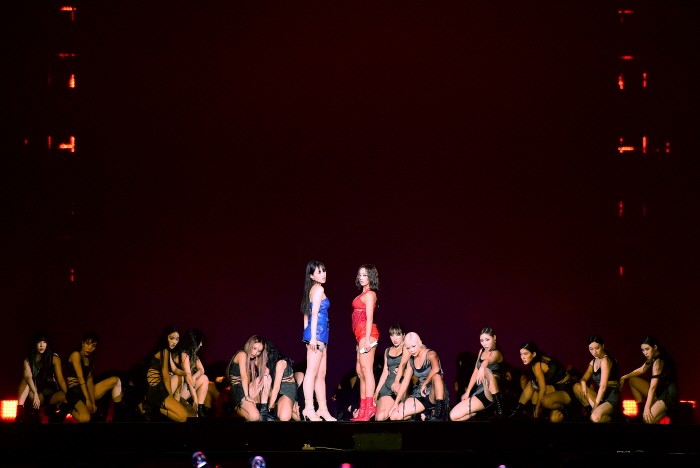 In particular, Ive, Kepler, Nmix, Le Seraphim, and New Jeans, who are the key players in the 'Girl Group Battle' that symbolizes the music industry this year, performed their debut song performance relay together with TWICE's 'Cheer Up' joint stage. Along with the show, KARA, who announced their return as a full group after 7 years and 6 months, performed a performance led by the new song 'WHEN I MOVE', which was an explosive stage that shed light on the growth history of K-pop. Got attention.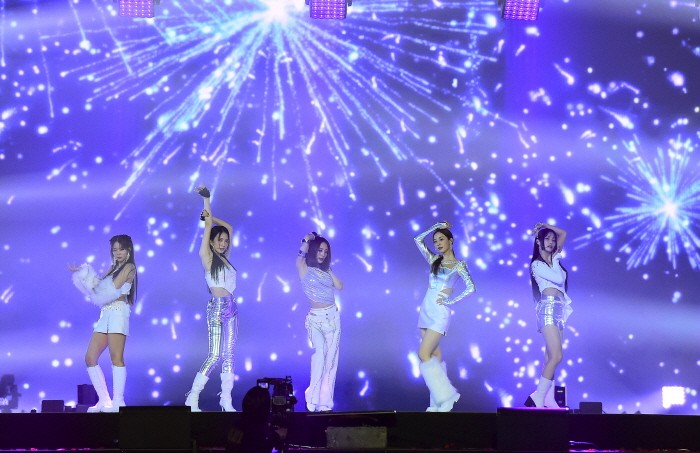 In terms of awards, it was unfolded as a time to shed light on the leaders who lead the generational evolution of K-pop and various variations.
While BTS proved their potential as a 'global artist' by winning this year's representative 'Worldwide Icon of the Year' along with Worldwide Fan's Choice, Stray Kids won two categories, including Worldwide Fan's Choice and Yogibo Chill Artist. It swept and confirmed its popularity.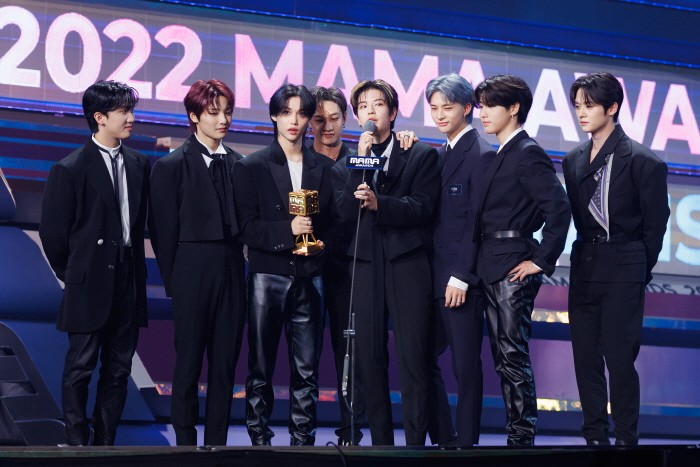 In addition, Seventeen, Treasure, Tomorrow by Together (TXT), GOT7, Psy, NCT DREAM, ENHYPEN, BLACKPINK, etc. won Worldwide Fans' Choice, and you can feel the natural harmony and long-running atmosphere of the 3rd and 4th generation K-pop runners. did.
In addition, along with the joint award of four representatives of the so-called 'Girl Group Daejeon', including Ive, Nmix, Le Seraphim, and Kepler, in the 'Favorite New Artist' with sales of more than 1 million copies during their debut, it is a Japanese spin-off of the 'Produce' series. JO1, which was born, was selected as Favorite Asian Artist, confirming the diversification point of K-pop.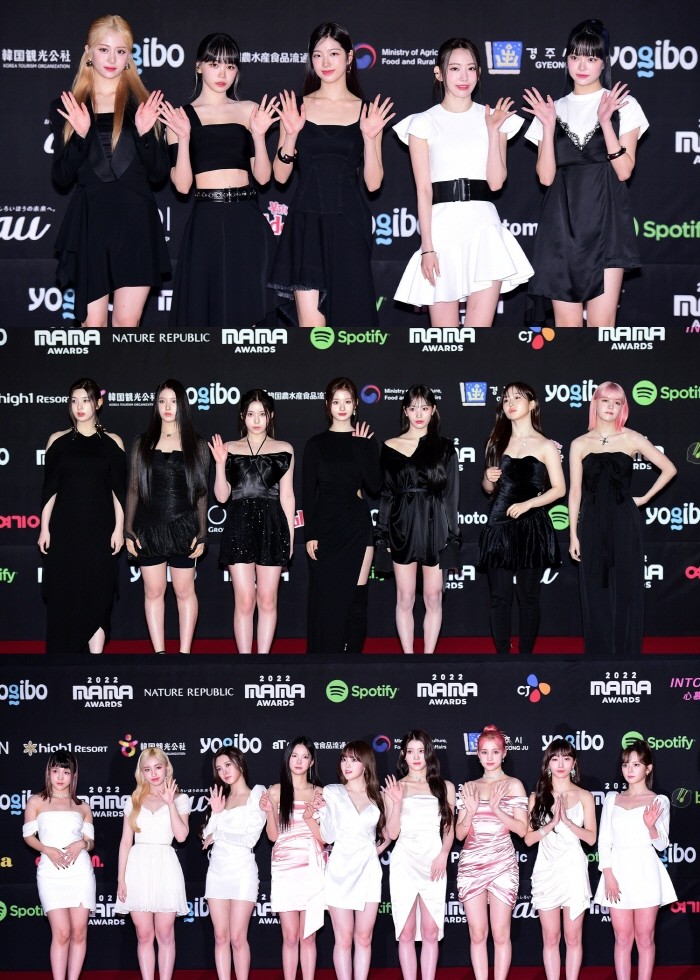 As such, the 2022 Mama Awards kicked off its first prelude by clarifying the vision of a global K-pop awards ceremony that shows the future of K-pop.
On the other hand, the 2022 Mama Awards will be held with the stage of ITZY (Itzy), Treasure, ENHYPEN, Zico, Lim Young-woong, (G)I-DLE, NiziU (Niju), INI, etc. The finale will be held on the 30th with awards ceremony (2nd round) by genre, including 4 grand prizes.
Electronic Newspaper Internet Reporter Park Dong-sun ([email protected])