Suara.com – The mystery of gender identity Lucinta Luna is still a big public question. However recently Lucinta Luna let out a man's voice when joking together Boy William.
The public's perception that Lucinta Luna is transgender has also strengthened, although Lucinta Luna has repeatedly denied it.
Some time ago, that moment occurred when Lucinta Luna was a guest on Boy William's vlog. At the beginning of the vlog, Luna's original voice has actually begun to be heard.
The following is a series of moments when Lucinta Luna makes a male voice when she is with Boy William.
Also Read:
Boy William: That's a Boy Don't You Know You're a Boy?, Lucinta Luna: Dogs, It's Delicious!
1. As usual, Boy invites his guests to chat while driving. They had a duet with Lucinta Luna's song entitled "Bobo Where". Lucinta and Boy sang passionately.
The lyric "Where is Bobo, with whom, what are you doing?" sung repeatedly.
Boy began to ask how Luna was and how she was now. Lucinta admitted that she was pregnant and had a boyfriend—a man from Turkey. Apparently, Lucinta first met her lover through a matchmaking application while on vacation in Bali. According to Lucinta, the seeds, bebet, and the weight of her lover match the criteria.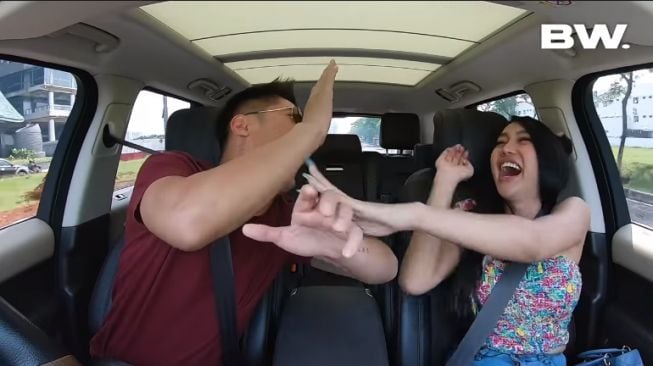 Currently she claims to be two months pregnant and has married her lover who is still mysterious.
"Yes, yes, I was married, when I was pregnant out of wedlock. What I have is that I am pregnant beyond reason," said Lucinta to Boy.
Also Read:
Halu Again, Lucinta Luna: I'm Married, Pregnant, Turkish Husband, Stay in Bali
Boy also confirmed and asked, "That's a boy, don't you know you're a boy?"
And it was at this moment that Lucinta's real voice came out when she answered, "Anj**** lo!"
Boy William was shocked and immediately laughed out loud with Lucinta Luna. But he immediately said, "Dubbing, guys, dubbing."
2. No one knows whether the voice is really Lucinta's voice or dubbed. Lucinta's own voice is usually hoarse. But when Lucinta Luna tried a microphone that she admired in Boy William's car, she also checked her voice.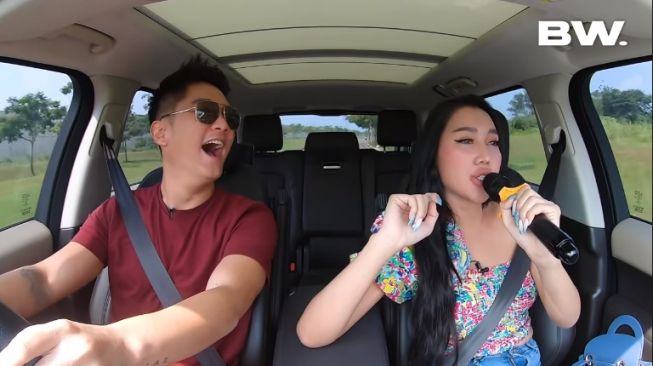 "Test, test, test, test," said Lucinta Luna checking her voice.
When testing the microphone, Lucinta Luna made a male voice. Again, Boy William's laughter exploded seeing Lucinta Luna's behavior.
3. In the middle of the road, Boy William stopped his car in front of two policemen. Lucinta Luna asked the two policemen, "This is if I get lost, can I ask for Mas Dedi's number (police)? Uh, by the way, am I pretty, aren't I, Mas?"
When the two policemen agreed, Lucinta Luna replied, "Thank you, mas" in her original voice. The two policemen and Boy William couldn't help but laugh.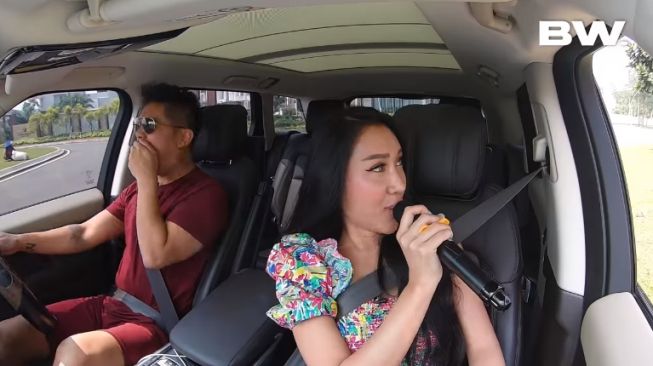 4. Likewise when Lucinta Luna asked an ojol driver and then thanked her in her original voice. The driver was even surprised and apologized. "Why sir?" asked Lucinta Luna, laughing.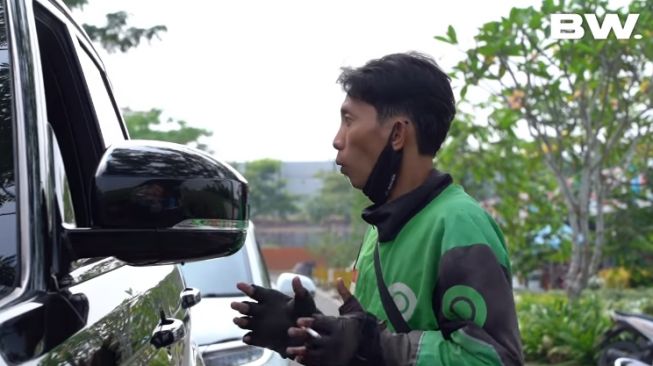 That's the moment Lucinta Luna released a male voice when she was with Boy William. Although he still evades gender identity, Lucinta Luna's action is admittedly quite entertaining, moreover Lucinta also laughs when her male voice comes out.
Contributors: Chandra Wulan |
.