Two physical education teachers from northern Neuquén released the details of the first of the three mountain races They will organize, convinced that the beauty of the area needs convening events to attract more visitors.
They are Damián Hernández, who is a teacher at Varvarco and Daniela Barrera, in Huinganco. "We want to publicize the places we haveThat tourists come to the hostels, try the goats, the sweets and visit our lagoons and mountains. And that's why we imagine these sporting events. I have wanted to do it for a long time, I proposed it to Daniela and she joined. So here we are ", explains Damián, passionate about adventure racing and mountain guide.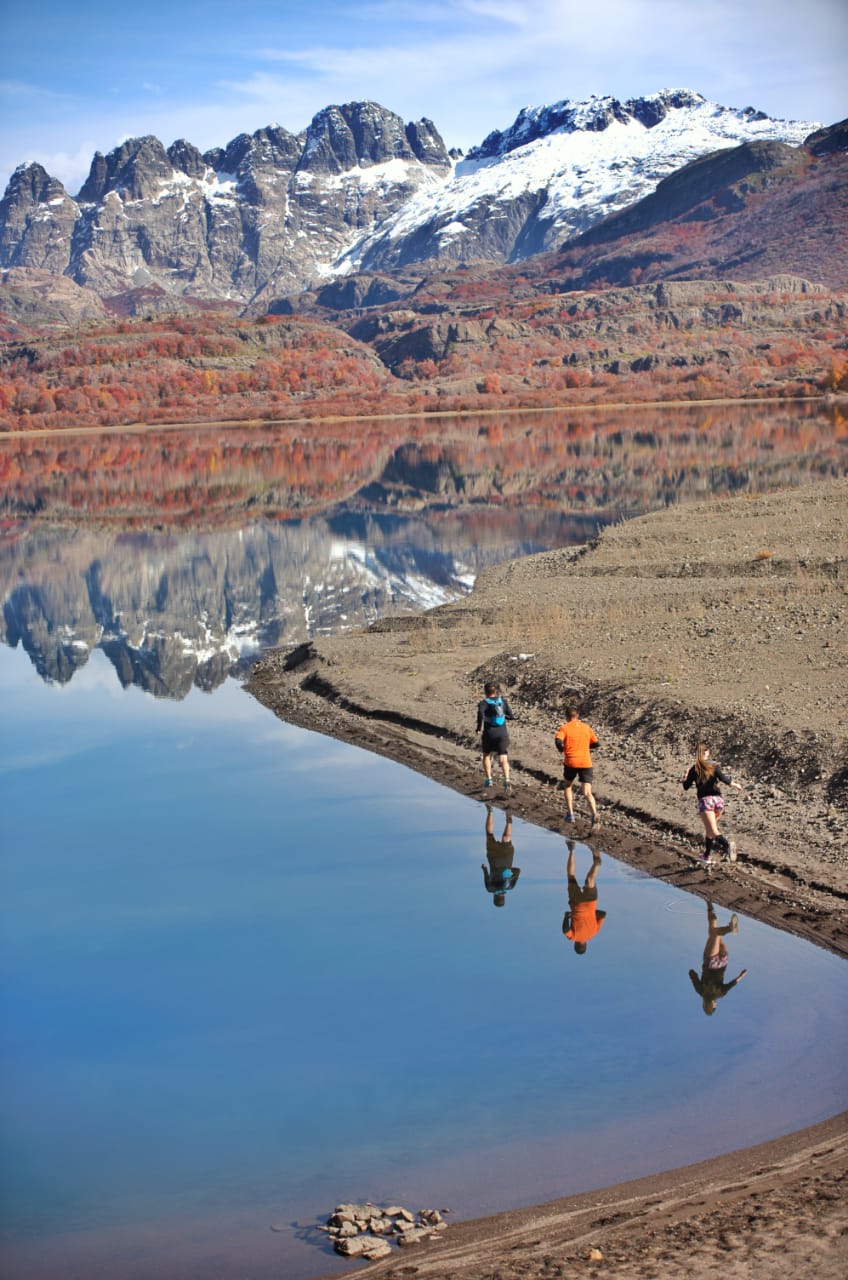 The first will be nothing less than in el Lagunas de Epulauquen Protected Natural Area, a trail running that they called Andes Profundo and that will be run on January 9, 2022.
It will have three modalities, with departure from the second lagoon (37 km from Las Ovejas): at 7 am the participants of the 42 k will start, at 9 am those at 9 pm and at 10 am those at 10 k.
Registration is open and the value in period 1 (until July 31) is $ 6,200 in the 10k; of $ 7,200 in the 21 k and $ 8,200 in the 42 k. It is sponsored by the Municipality of Las Ovejas and Rumbo Norte, an adventure tourism company.
Participants will leave the lagoon cheading west towards the mountain range, they will run between peaks, slopes and bodies of water and in the case of 42 k they will reach the border with Chile.
At the end of the competition, the runners will be treated to a lunch that will include asado and other typical delicacies of the region. The companions who want to enter the food court must purchase a boucher on the day of the kit delivery at a cost of $ 700. All must bring cutlery and plates.
The second competition is scheduled for the end of semanates long from the carnival of 2022, with the holiday of Monday February 28: a bike rally in stages that unites the towns of Minas Department in the north of Neuquén.
And the third will be Extreme Domuyo, on October 16, 2022, a trail in the protected natural area that will pass through Los Bolillos, the Covunco canyon, Los Tachos and Aguas Calientes, among other attractions, with a 15 k, 21 k and 42 k format.
More information: http://www.andesprofundo.com.ar/
SUBSCRIBE TO DAILY NEWS
Every day an email with the most important news of the day.