Thierry Granson hopes that this pumpkin, which he named Annabelle, will enable him to win the competition for the most beautiful pumpkin in Chabrignac, in Corrèze.
By Côme Dubois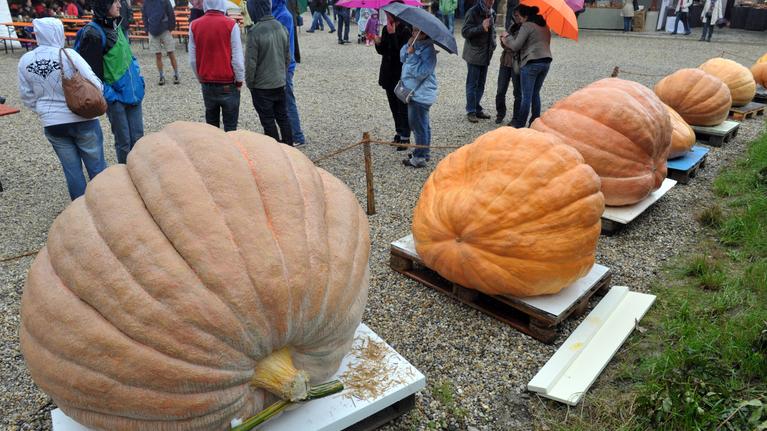 It took more than ten years for Thierry Granson, a beef cattle breeder near Jumilhac-le-Grand, in the Dordogne, to produce a 443 kilogram pumpkin. A record for this hobbyist who started growing cucurbits for fun, reports France Blue.
Already awarded three times in Corrèze, Thierry Granson wants to run for a fourth gold medal, and even a world record. However, the pace is still a bit high for the breeder, who will have to improve his production even further if he hopes to win the world title held since 2016 by the Belgian Mathias Willemijns and his 1,200 kilo pumpkin.
Thierry Granson can hope to have a good margin of progress in view of the attention he pays to his pumpkins. When he started, they weighed 80 kilos on average and it was with experience that he found how to make them fat. Each of them sees ten to fifteen minutes every day during which the breeder talks to them and cuddles them.
He also observed that his pumpkins did not like thunderstorms. They would stress and gain weight less quickly than usual. So the breeder shelters them when necessary under an umbrella.
Thierry Granson also found the ideal species, an "Atlantic Giant" from a Canadian seed, some specimens of which can weigh over 1000 kilos. As tradition dictates, Thierry Granson's pumpkin will be split during the competition and its seeds collected by him.
SEE ALSO – Plant cucurbits in your garden. A simple and effective method.
.