In a move that would exacerbate US-Turkish tensions, members of the US Senate Foreign Relations Committee called for the promotion of human rights in Turkey, through legislation to be submitted by Democratic and Republican deputies to the Senate, which is likely to anger Turkish President Recep Tayyip Erdogan And his government, led by his ruling "Justice and Development" party, in alliance with the right-wing "National Movement" party.
US Representative from the Democratic Party, Hakim Jeffreys, and Wallis Cheney from the Republican Party announced that they had submitted a law to promote human rights in Turkey for the current year 2021, in cooperation with other deputies from the first party, who are: Edward J. Markie, Ron Wyden, and Jeff Merkley.
Jeffreys stressed in a written statement that: "The United States cannot allow human rights violations to go unanswered, especially from one of its NATO allies," adding: "We must stand by the Turkish people and demand that President Erdogan's government stop torture and killing and allow freedom of the press and expression." and strengthening an independent judiciary to uphold the rule of law.
Joe Biden and Recep Tayyip Erdogan
"The bipartisan Senate initiative that Jeffreys and Cheney are working on aims to raise awareness about the government's blatant abuses," said Aykan Erdemir, a former member of the Turkish parliament and senior fellow for the Turkey program at the Washington, DC-based Foundation for Defense of Democracies. Turkey is against human rights at home and abroad.
The former deputy added to "Al Arabiya.net" that "this legislative effort is likely to put pressure on Ankara by exposing and defaming its policies, and also to pressure the administration of US President Joe Biden to give priority to human rights issues at a time when Washington is interested in making deals with Ankara." ".
He continued, "For human rights activists in Turkey, this legislation serves as a message of solidarity that they are not alone and that Turkey's NATO allies care about the country's alarming democratic decline."
Legislation prepared by bipartisan lawmakers urges them to "uphold the rule of law by taking steps to end arbitrary killings and torture, improve press freedom and allow freedom of expression on social media, advance justice, ensure the independence of the judicial system, protect lawyers and judges, and uphold human rights."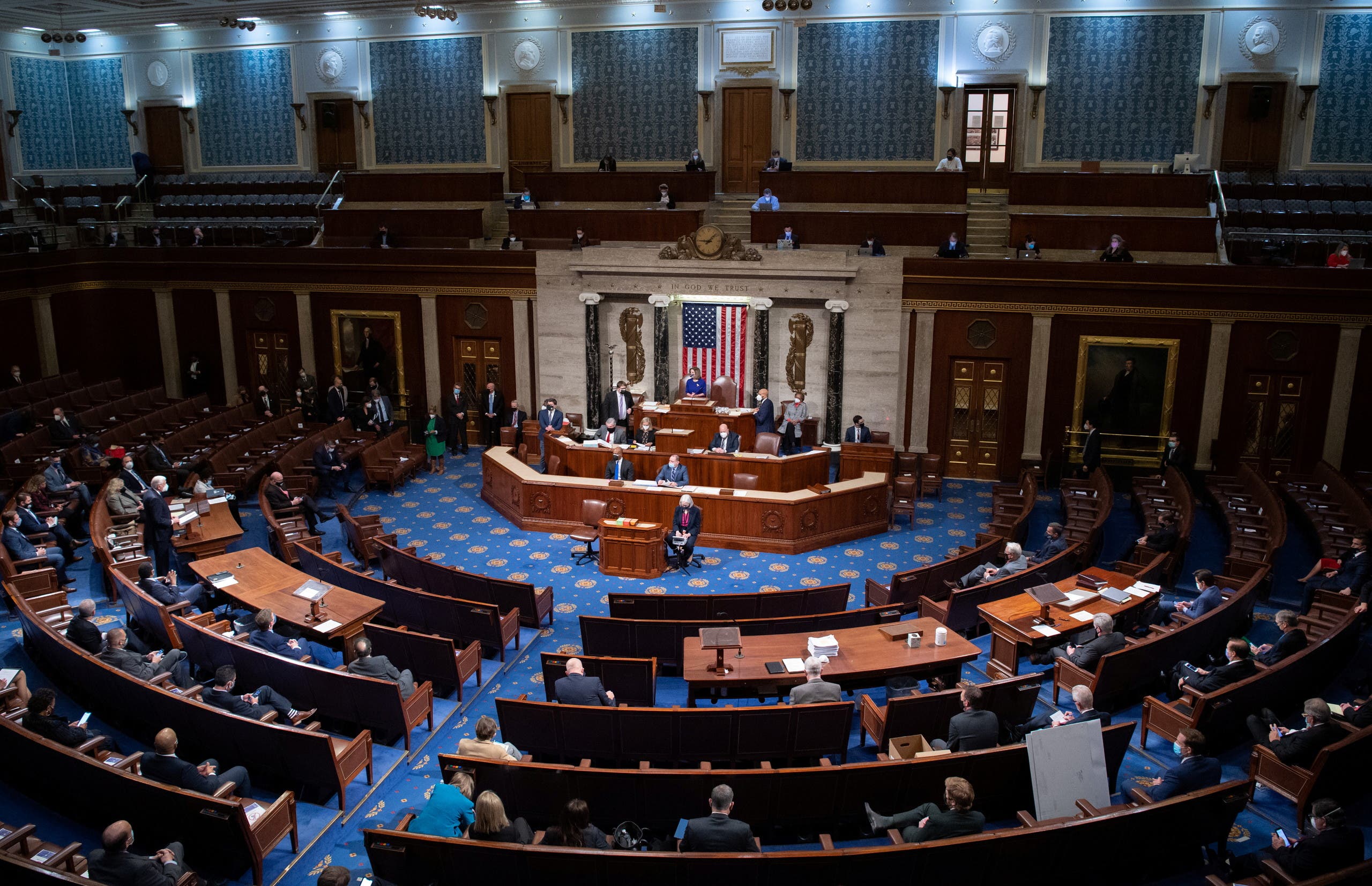 From the US Congress "Archive"
According to the provisions of the legislation they proposed, the American representatives are calling for the president of their country to impose sanctions on Turkish officials who are proven to be behind the detention of prisoners of conscience and journalists, and the restriction of freedom of expression on social media sites and other violations that occur daily in Turkey.
They are also calling on the US State Department to impose restrictions on visa applications for those Turkish officials who have engaged in dangerous off-border activities, such as the kidnapping of dissidents and their subsequent transfer to Turkey.
Neither the Turkish Foreign Ministry nor any other Turkish government agency has yet commented on the proposal adopted by two deputies from the two major parties in America, although the Turkish government usually responds immediately to such calls.
US-Turkish relations have been strained for years against the backdrop of Ankara's purchase of the Russian-made S-400 defense system, but the sharpness of the differences between the two sides rose further with President Biden's recognition of the Armenian genocide on April 24.
The continued US support for Kurdish fighters in Syria is also a main reason for the differences between Washington and Ankara, in addition to the deterioration of the human rights situation in Turkey, which is criticized by many US institutions concerned with this matter.
.