Sequoia Holdings offers its workers the option to defer a portion of their salary in bitcoin, bitcoin cash, or ether.
Sequoia Holdings, an American provider of software development services, has begun offering its employees the option of charging a portion of their salary in cryptocurrencies, as per ad this Thursday through his official Twitter account.
"We are very pleased to offer our team members this new benefit," Explain T. Richard Stroupe, Jr., co-founder and CEO of the company. "Many of our workers are enthusiastic cryptocurrency supporters and we are happy to help them make a profit from this asset class from a trillion dollars", Add.
From now on, Sequoia employees can choose to defer a portion of their salary in bitcoin, bitcoin cash, or ether, from the Ethereum platform.
How does it work?
To realize this possibility, the California-based company has partnered with a third-party payroll processing firm to withhold taxes and convert the remainder into cryptocurrency, which is kept in a digital wallet managed by the payroll processor.
The mechanism is similar to that used when an employee defer a part of his salary towards a savings plan for retirement, with the only difference that in that case the deferral is after taxes.
"Cryptocurrency has emerged as an important alternative to traditional investments, such as stocks and bonds," says Stroupe. "We are proud to provide our team members with the ability to easily invest in cryptocurrencies and generate savings," he concluded.
Paradigm shift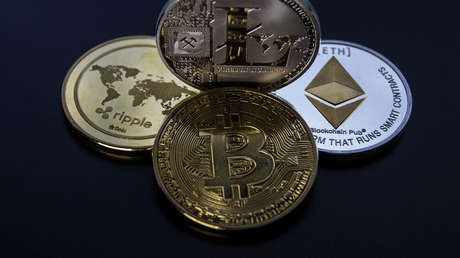 Last month the news broke that tackler Russell Okung of the Carolina Panthers of the National Football League became the first professional football player to receive a portion of his payroll in bitcoins.
Also, this Wednesday the Spanish footballer David Barral He passed to be part of the International DUX of Madrid, a group that militates in the Second Division B, with the novelty that the payment for their transfer was carried out and bitcoines, being the first time something like this has happened.
Last week the value of bitcoin went back to overcome $ 40,000 for the first time in several days. Meanwhile, the ether framework this Tuesday a new record when its value reached 1,400 dollars per unit.
Did you find it interesting? Leave your opinion in the comments!