AAX, a cryptocurrency exchange in Hong Kong, is rumored to be closing down. According to screenshots from the rights protection group, Helen Wu, the human resource of the parent company Atom Asset, has mentioned to the chief operating officer that the company is about to be dissolved. Employee salaries will only be paid until November, and employees will only receive half of their salary. The assets on the platform have not yet mentioned user rights and interests. However, AAX customer service for confirmation only received a response of "plan for the worst", which aroused the collective indignation of its rights protection group.
(Recap:good news! AAX: Expects 'sufficient funding' to resume normal operations in coming weeks)
(background supplement:No money for maintenance? AAX : It is seeking financing to resume operations, and if it fails, it will initiate legal liquidation procedures)
fragrantThe Hong Kong cryptocurrency exchange has reported that it has stopped withdrawals since the 15th, saying that due to the market turmoil, it has put huge pressure on capital operation and income. It is frank that if new funds are not successfully raised, AAX may end in bankruptcy.Today, the AAX rights protection group leaked an internal employee dialogue, saying that Helen Wu, the human resource of AAX's parent company Atom Asset, explained to David Wan, the chief operating officer of AAX, thatThe company has decided to dissolveemployee salaries are only paid until November, and indicate that the assets held by employees in AAX may only be returned in half, and will be handled separately. In this conversation, there is no mention of how user assets will be handled.
After the picture was circulated, it immediately aroused the indignation of a large number of users in the rights protection group, and one user asked AAX customer service for help to inquire about the authenticity, and the customer service responded:
It will be forwarded to the relevant departments for verification, please focus on the announcement; I am very sorry, I can only say that I am planning for the worst, and hold on to the last hope. If there is a chance, I will definitely tell you about it.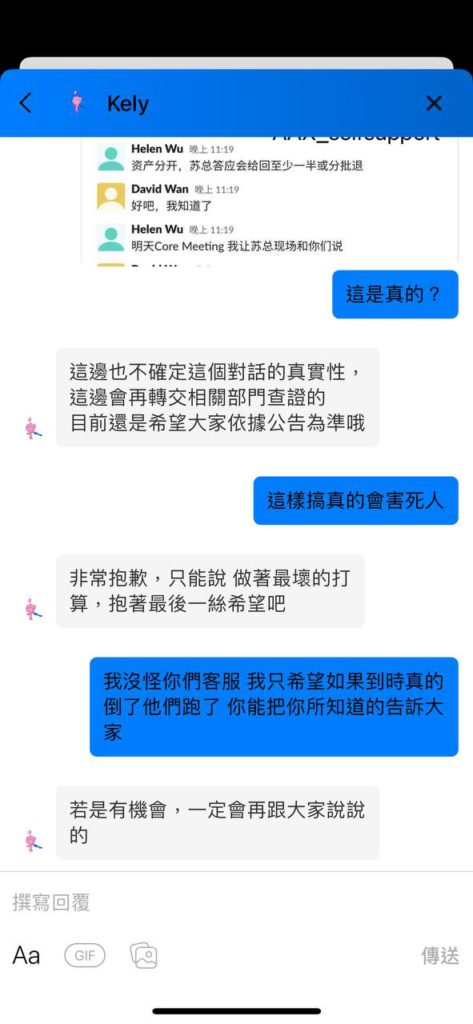 AAX official website is still in system upgrade
It is ironic that the current latest announcement mentioned by the customer service is still the one released on the 19th since the deadlineAAX Operations Updateaccording to the dynamic zone recentlyreport, the announcement stated that it is negotiating matters with 50 investors, and there is an opportunity for AAX to obtain sufficient funds and resume operations in the future. However, the current access to the AAX official website still shows that the system is being maintained and upgraded.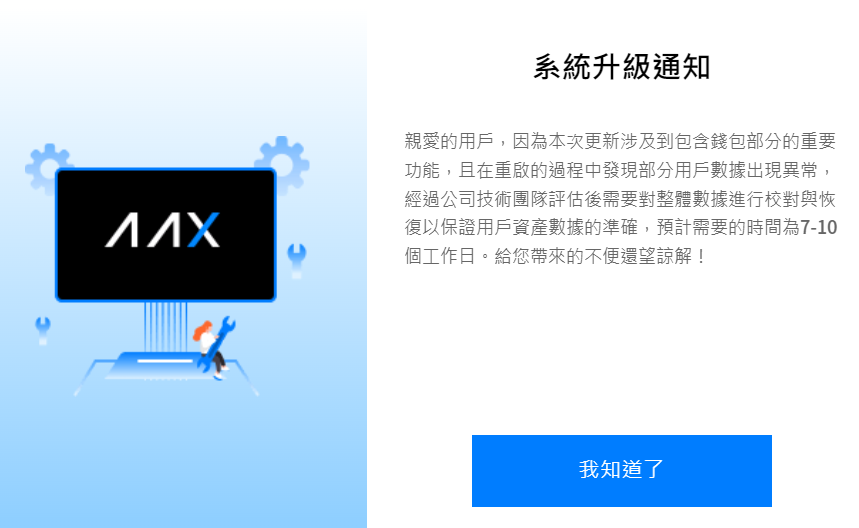 Rights defenders are helpless, victims in Taiwan and Hong Kong threaten to call the police
As soon as the news came out, the Telegram rights protection group immediately aroused criticism from victimized users. Some users said that David, the chief operating officer, said in the group last week that he was busy meeting investors. The discussion also said that the police only received a response that there was no way, because the company was registered in Malta and was an overseas company, and some people even reported that someone committed suicide because of AAX in the past. However, it is only at the stage of rumors at present, and the official announcement stated that all the funds of the accounts are safe, and the platform stopped withdrawals in order to "fundamentally solve the problem and survive the crisis":
"Instead of the high-risk speculative method of using capital leverage."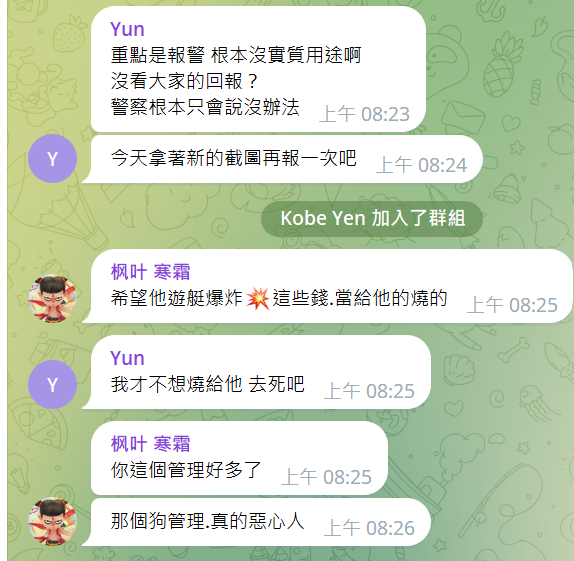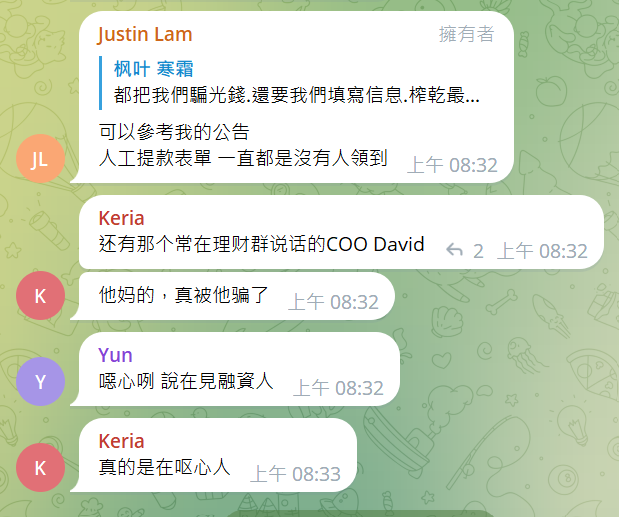 📍Related reports📍
Taiwan Steaker was blackmailed 1,000ETH anonymously!Threatening to disclose all user information
No money for maintenance? AAX : It is seeking financing to resume operations, and if it fails, it will initiate legal liquidation procedures
Afraid that ETH withdrawal will be delayed again! The giant whale smashed 103 million magnesium stETH and decoupled it; it is said that the Ethereum meeting will give priority to discussing EIP-4844