Last updated: Wednesday 27 Ramadan 1441 AH – May 20, 2020 KSA 11:35 – GMT 08:35
Posted on: Saturday 2 Ramadan 1441 AH – April 25, 2020 KSA 05:31 – GMT 02:31
Source: Buenos Aires – France Press
Dozens of prisoners in a prison in the Argentine capital, Buenos Aires, rioted Friday, calling for urgent health measures, after confirming the presence of a new infection with the Corona virus inside the facility.
Inside the prison in Argentina (AFP)
The police cordoned off the prison, which houses about 2,200 inmates, while explosions were heard. A group of prisoners managed to climb to the roof of the building, burn a number of mattresses, and throw objects at the security guards who tried to repel them. The authorities did not comment on these riots or provide details regarding possible injuries.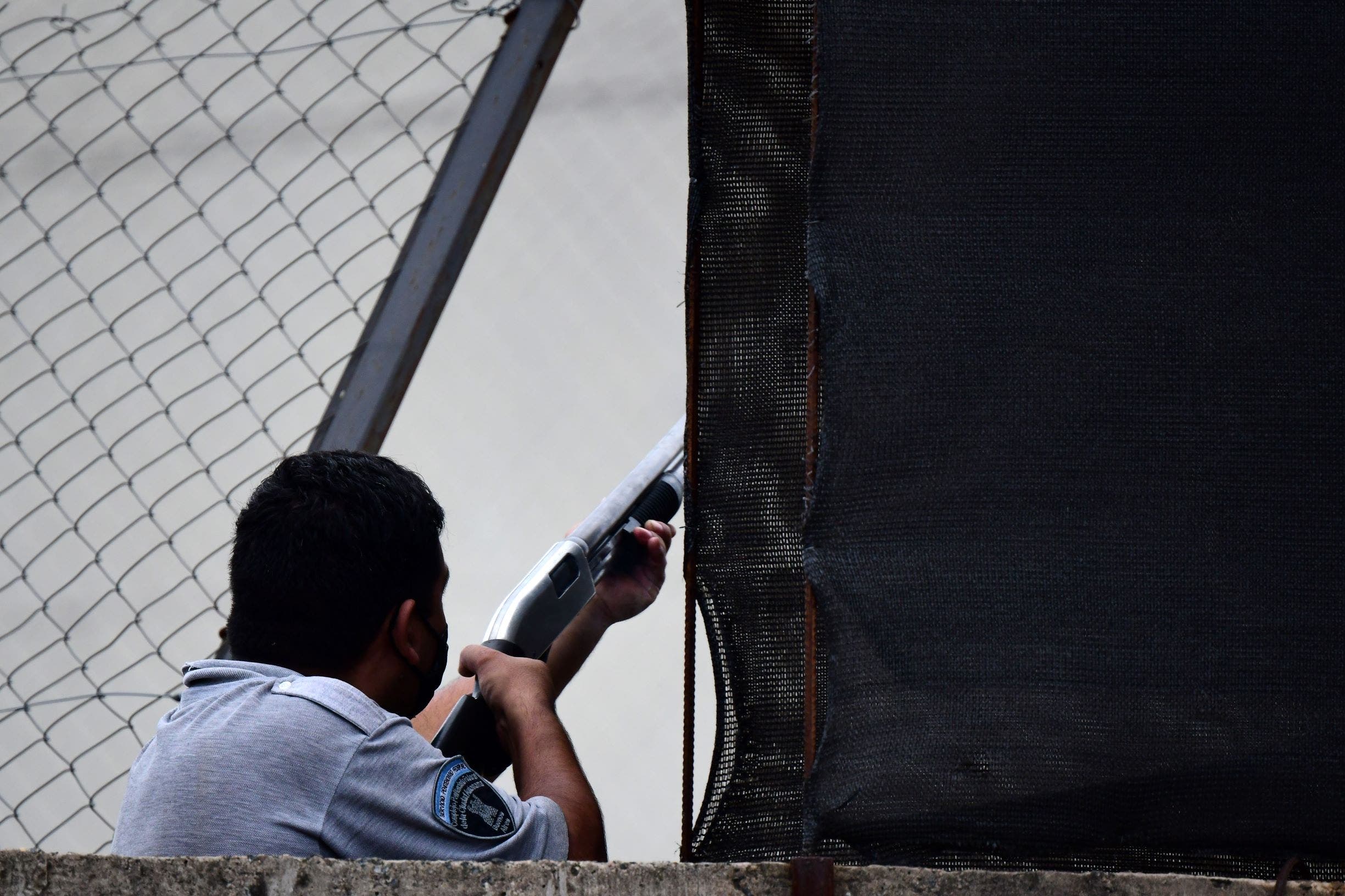 Inside the prison in Argentina (AFP)
Prisoners could be heard screaming, demanding a judge to hear their case and provide better protection against the epidemic, days after confirmation of a sheriff in Villa Divuto prison, with HIV.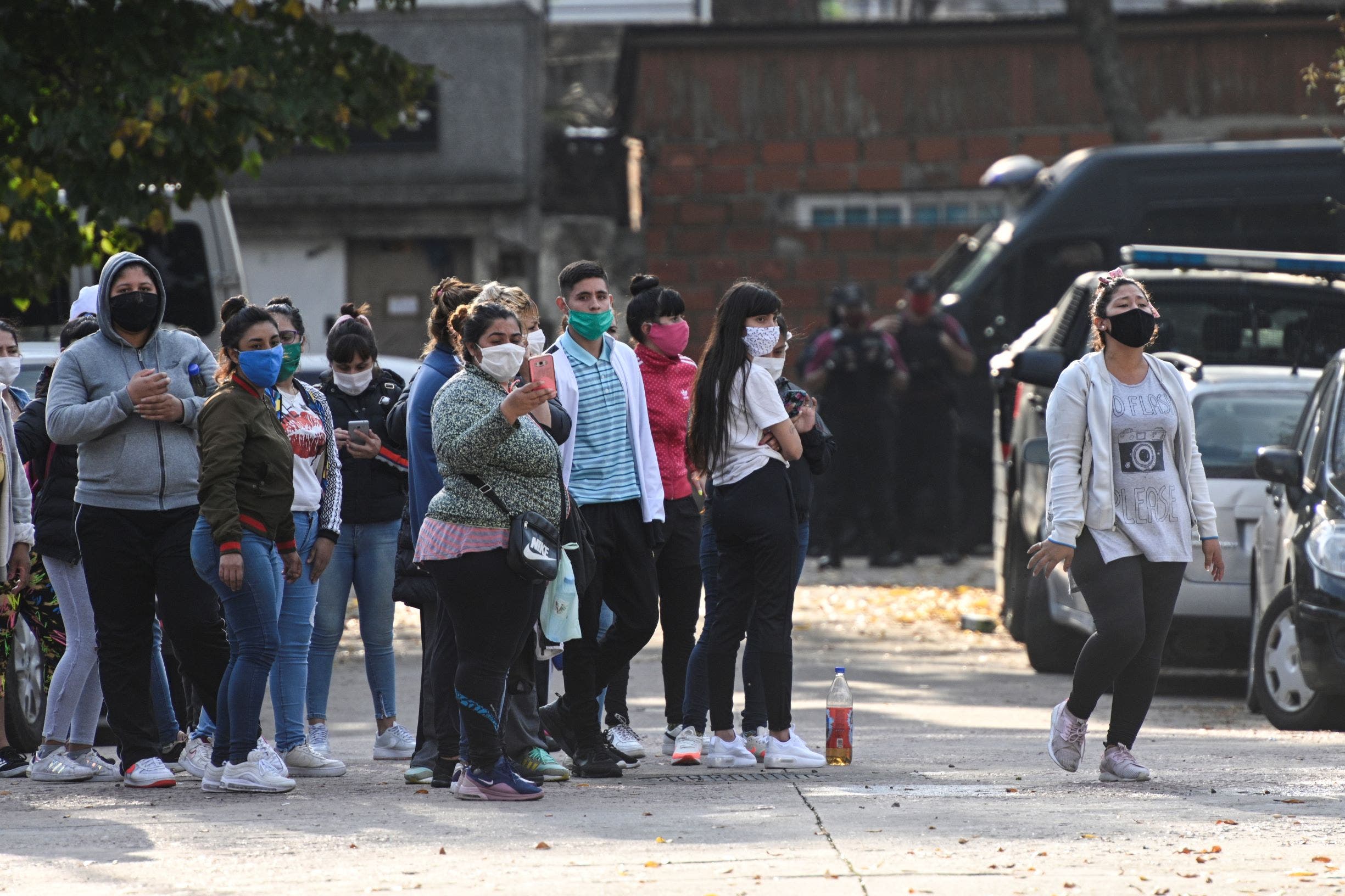 From outside the prison in Argentina (AFP)
"Covid-19 in Devoto, the genocide judges," read on a banner hung on the roof of the prison. Another read: "We reject death in prison." Several other riots erupted in prisons last week, including in Florencio Varela in the Buenos Aires region where one prisoner died and 20 were infected. Argentina has imposed quarantine measures since 20 March, registering more than 3,400 infections and 167 deaths.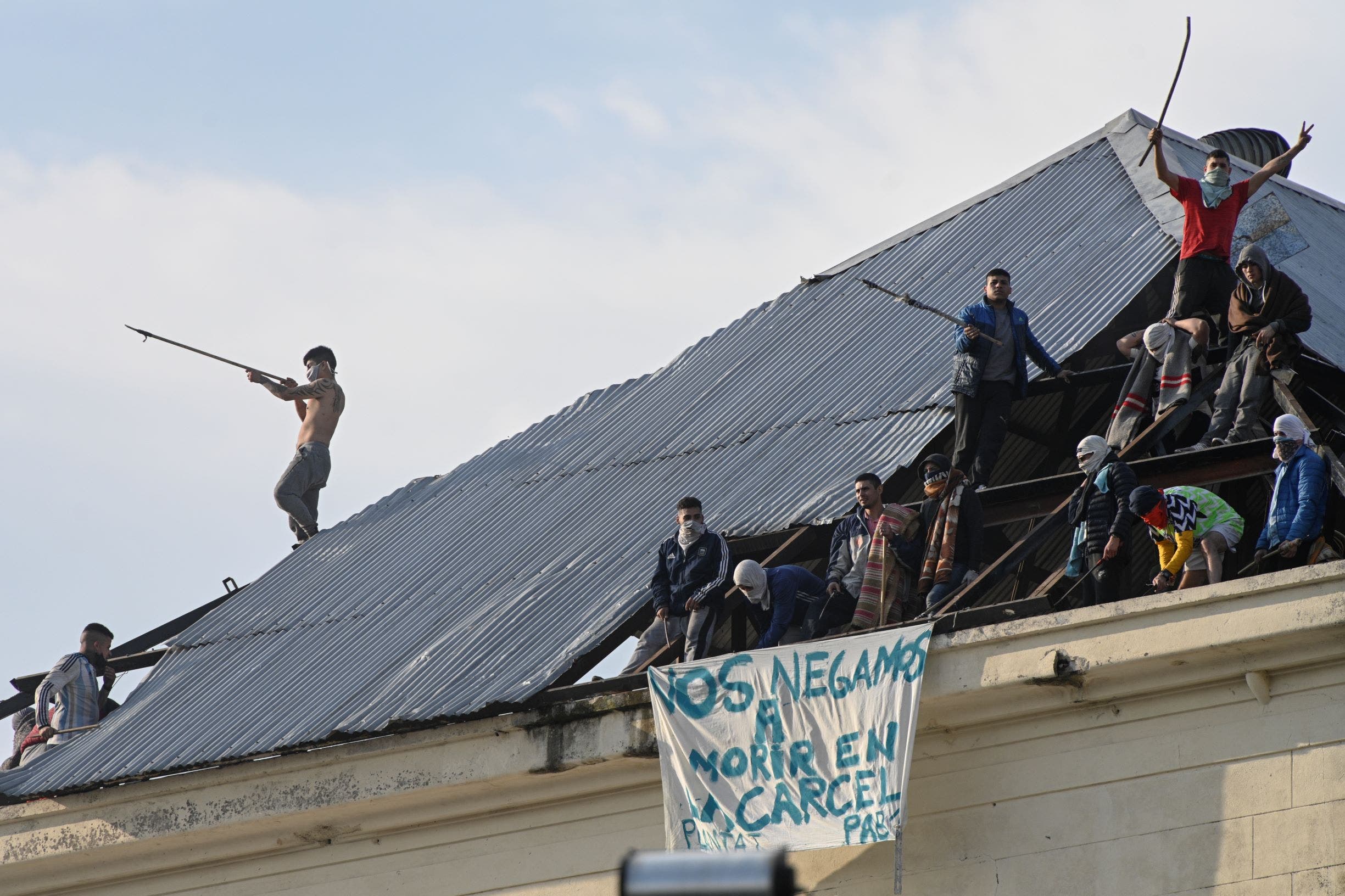 Inside the prison in Argentina (AFP)
.