Mallorca, Canary Islands and mainland
After the forced Corona break: Spain opens its borders to tourists
With the significant relaxation of its corona entry restrictions, Spain has begun to regain its role as one of the most important holiday destinations worldwide. But the Federal Foreign Office advises against traveling to many regions.
In principle, vaccinated people from all over the world are now allowed to enter Spain. Unvaccinated holidaymakers from Europe no longer have to present a PCR test that is not more than 72 hours old when they enter the country – the much cheaper and faster antigen test is now sufficient.
The Welshman Rhodri Evans, who lives in Berlin, said on his arrival in Spain that he felt "a little privileged" that, thanks to his two corona vaccinations, he could easily travel to his girlfriend in the Andalusian city of Granada.
The Belgian Rose Huo said after landing in Málaga, Andalusia, that it was the first time in a year that she had come out of Belgium. "I think everyone is happy. You're still very careful, but it's a start." With the easing, the world's second most important holiday destination wants to finally revive its important tourism sector. Cruise ships are also allowed to moor on Spain's coasts again.
Brits have to go to Quran after their return

The most important tourist countries of origin, Germany and Great Britain, still have reservations about traveling to Spain due to the pandemic situation. The UK, which is usually where most of the foreign holidaymakers come from, continues to classify Spain as a risk area. Returnees from Spain must therefore be quarantined in the UK for at least five days.
Spain's Tourism Minister María Reyes Maroto said she could "not understand" the British government's decision. At least for areas with low corona incidence values ​​such as the Balearic Islands and the Canary Islands, London should have given the green light from their point of view. The British government does not want to review their rating for three weeks.
The Foreign Office in Berlin warns against unnecessary tourist trips to some Spanish regions, including Madrid, Andalusia with holiday destinations such as Seville and the Costa del Sol, Catalonia with its capital Barcelona and the Basque Country with coastal cities such as San Sebastián. These regions continue to be classified as risk areas. The Foreign Office advises against traveling to several other Spanish regions, including Mallorca and the other Balearic Islands, as well as the Canaries and Valencia.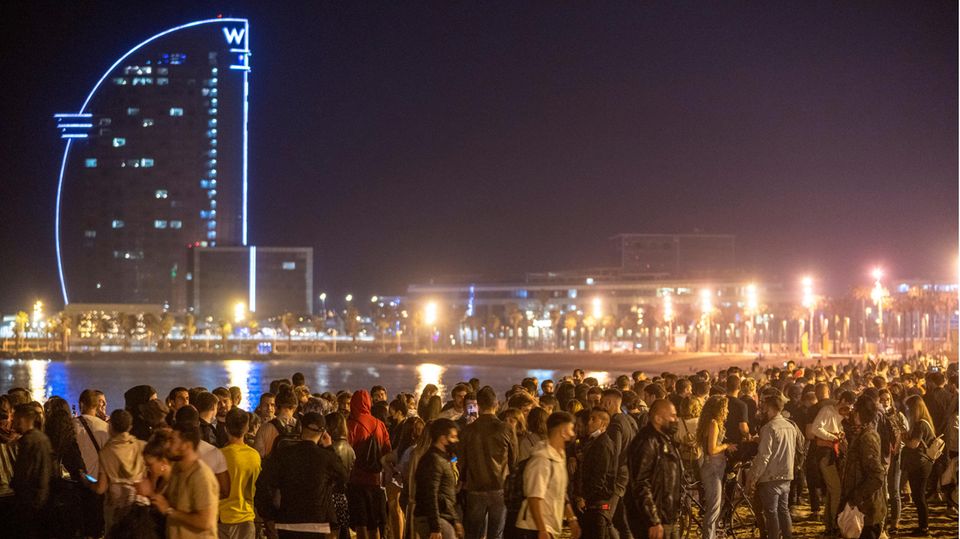 In 2020, the number of holidaymakers in Spain fell by 77 percent due to the corona pandemic. In 2019, the country with its Mediterranean and Atlantic coasts welcomed 83.5 million visitors from all over the world. According to official statistics, there were only around 1.8 million foreign tourists between January and the end of April 2021.
The chairman of the Spanish travel agency association Unav, José Luis Prieto, expects a "spectacular recovery" for the industry from the easing that has now come into force. In the past three weeks there have been many inquiries from "Great Britain, France or Germany, the three most important markets" for Spain's tourism sector.
In the Andalusian city of Málaga alone, around 20 flights landed on Monday morning, including from Berlin, Frankfurt and London.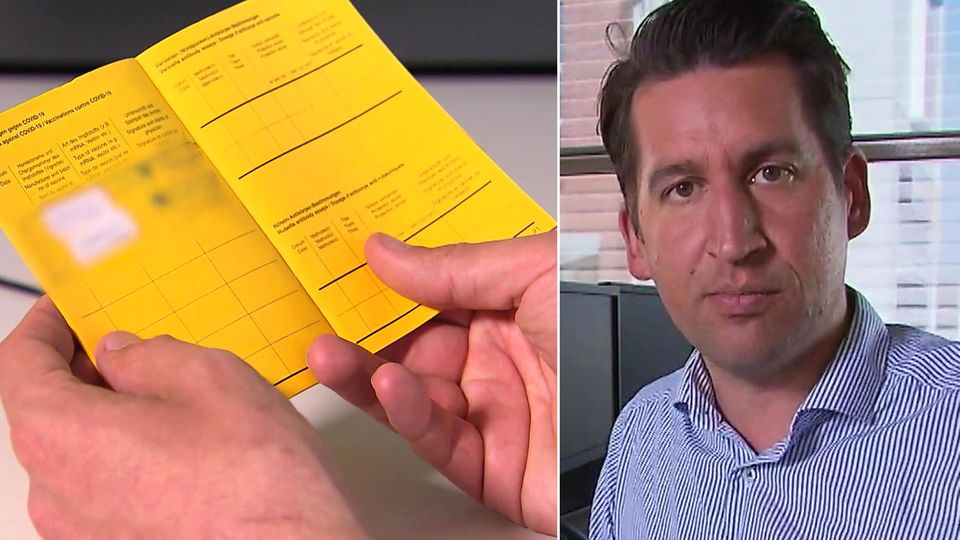 A lot is at stake for Spain. Last year it was one of the western economies hardest hit by the corona pandemic. The Spanish gross domestic product (GDP) shrank by 10.8 percent in 2020.
Also read:
– Mass parties in Mallorca Thousands celebrate at Ballermann – and the police watch powerlessly
– 340 million euros "Ecotasa: Where Mallorca's ecological tax millions go
– Dream bays: These are Mallorca's most beautiful beaches
Marie Giffrad / AFP