On Monday night, US Secretary of State Anthony Blinken spoke by phone with Mr Tunisian President Kais Saied, urging him to respect democracy, after he relieved the prime minister of his post and froze the work of Parliament.
In a statement, the US State Department said Blinken called on Sa'id to "maintain an open dialogue with all political actors and the Tunisian people."
The statement noted that Blinken "encouraged President Said to respect the democratic principles and human rights that form the basis of governance in Tunisia."
US Secretary of State Anthony Blinken
Blinken also promised the United States' support for the Tunisian economy, as well as in the fight against the COVID-19 pandemic, the way the Tunisian government responded to it, which was a major reason for the protests that took place all over the country, and prompted Saied, on Sunday, to dismiss the prime minister and freeze the work of Parliament.
The administration of President Joe Biden, which views democracy promotion as a key priority, has expressed concern about the situation in the "cradle of the Arab Spring."
"Tunisia must not squander its democratic gains. The United States will continue to stand by Tunisian democracy," said US State Department spokesman Ned Price.
Price added that the United States was "disturbed" by the closure of media offices, and called for "strict respect for freedom of expression and other civil rights."
And earlier on Monday, the United States expressed its concern about Saied's dismissal of the prime minister.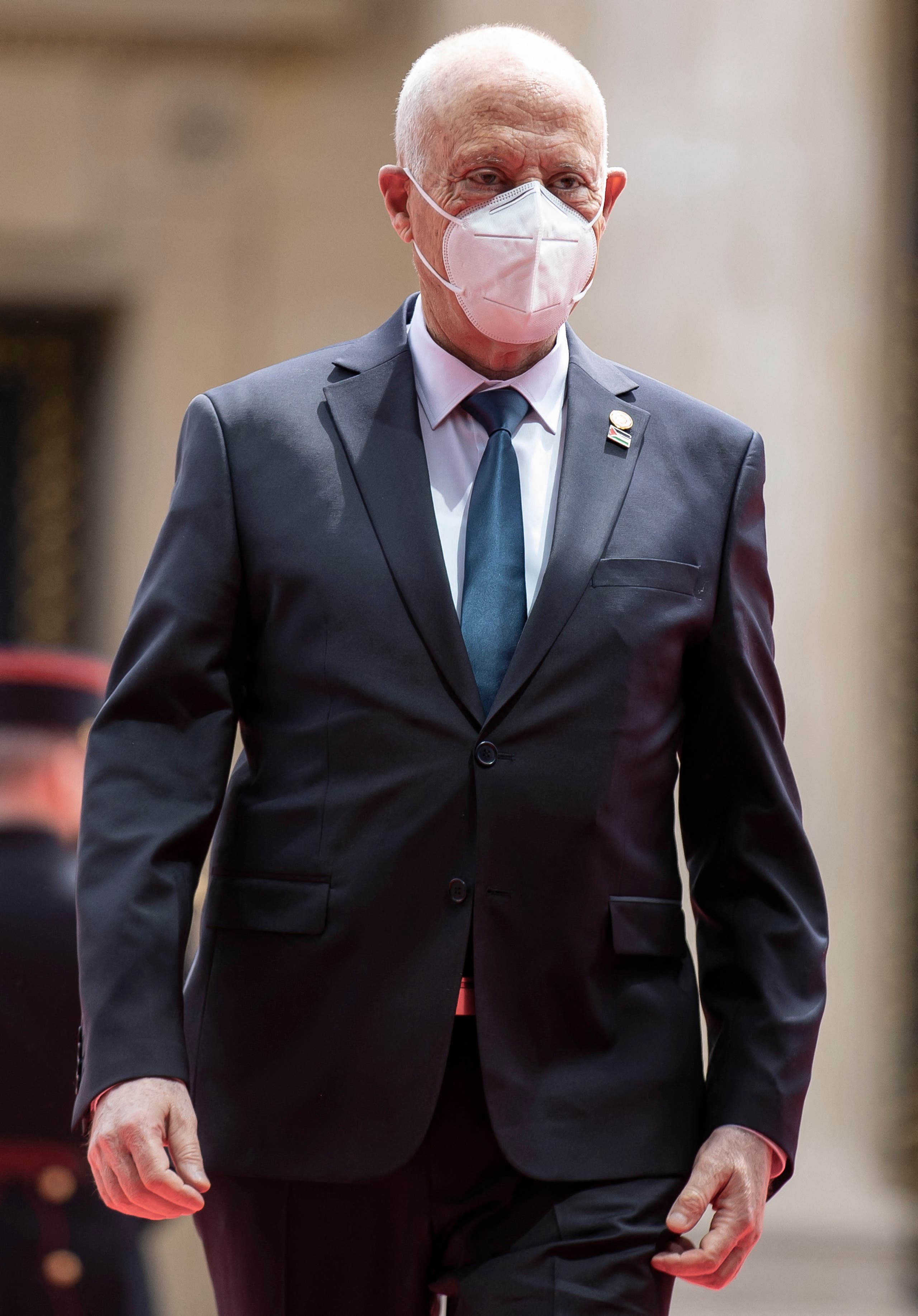 Tunisian President Kais Saied (archive – AFP)
"We are concerned about developments in Tunisia," White House spokeswoman Jen Psaki said, explaining that "communication is at the highest level," and that Washington "calls for calm and supports Tunisian efforts to move forward in line with democratic principles."
She added that it was too early to determine whether Saied carried out a coup, noting that the State Department would conduct a legal analysis of the developments.
Under domestic law, the United States is obligated to stop direct assistance it provides to governments that have come to power by overthrowing elected leaders.
This law sometimes prompted the State Department to perform bureaucratic maneuvers if it was unwilling to withhold aid, as in similar cases.
Tunisia is often cited as the greatest success story of the Arab Spring, as unrest erupted across the region after Mohamed Bouazizi, a university graduate who could only find work as a vegetable seller, set himself on fire in December 2010.
Saeed, on Sunday, sacked the prime minister and ordered a 30-day freeze in parliament after demonstrations in the streets of many cities protesting the government's handling of the Covid-19 pandemic.
.