Anna Lin (26) finished third at the Amazing Cree Portland Classic ($1.5 million in total prize money) on the LPGA Tour.
Anna Lin hit an 8-under 64 with one eagle and six birdies in the fourth round of the tournament held at Columbia Edgewater Country Club (par 72, 6,478 yards) in Portland, Oregon, USA on the 19th (Korean time).
Annalin, who was tied for 14th until the 3rd round, reduced eight shots on the last day and recorded a final total of 17-under 271, finishing tied for third place, two shots behind No. 1 Andrea Lee (USA).
Anna Lin, who started the game as a birdie on the 1st hole (par 4), increased her momentum by catching birdies 3 in a row on the 3rd hole (par 4), the 4th hole (par 4), and the 5th hole (par 5).
He then recorded an eagle on the 7th hole (par 5), reducing six strokes in the first half alone.
In the second half, Anna Lin added birdies on the 10th hole (par 5) and 17th hole (par 4), raising the rankings by 13 places and tied for third place.
Anna Lin, who debuted on the LPGA tour this season, achieved solo third place at the JTBC Classic in March and reached the top three for the second time in six months.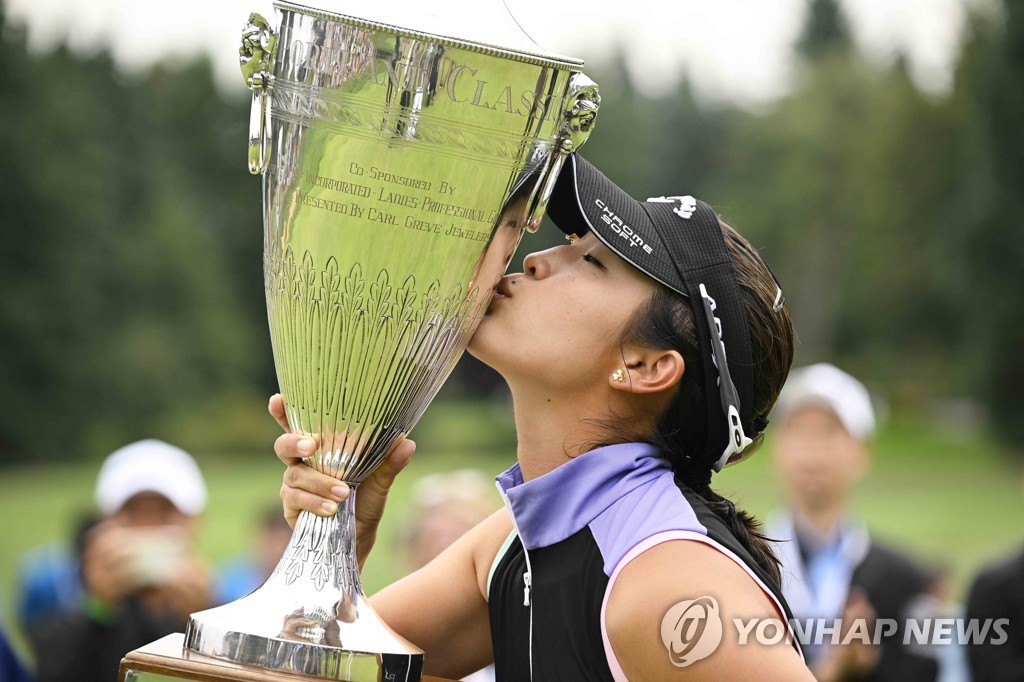 Korean player Andrea Lee won her first LPGA Tour debut with a final total of 19-under 269, beating Daniela Darkea (Ecuador) by one stroke.
Andrea Lee, who debuted on the LPGA Tour in 2020, entered the top 10 on the LPGA Tour five times, including fourth place in Bank of Hope Match Play in May of this year, and finally climbed to the top for the first time since her debut.
Darkea, who was tied with Annalin until the 17th hole, succeeded in birding on the last 18th hole (par 4) and finished the tournament in second place alone at 18 under par 270.
Choi Woon-jung (32) finished 14th alone with a final total of 12-under 276, while Anna Lin and Choi Hye-jin (23), who made her debut on the LPGA tour, finished the tournament in a joint 19th place with a final total of 10 under par 278.
Kim A-rim (27), who hit 9-under 279, was tied for 24th, and Lee Mi-hyang (29) was tied for 28th with 8-under 270.
/yunhap news