Actor Jung Kyung-ho emphasized the importance of the energy of the person he is with. In that sense, Oh Na-ra and Ma Dong-seok are people who radiate good energy.
On the 29th, at a cafe in Samcheong-ro, Jongno-gu, Seoul, Jung Kyung-ho and iMBC Entertainment met for an interview with the movie 'Apkkoojeong' (director Im Jin-soon). 'Apkujeong' is the story of 'Daeguk' (Ma Dong-seok), a native of Apgujeong who is only alive with a springing business idea, and Ji-woo (Jung Kyung-ho), a talented plastic surgeon, who became the founder of K-beauty.
On this day, Jung Kyung-ho showed off his outstanding chemistry with Ma Dong-seok and Oh Na-ra, who acted together. When asked about his relationship with Ma Dong-seok, he said, "We knew each other 20 years ago, even before we debuted. We met while working out. I remember auditioning together at the agency's office at the time. Since then, we have maintained a close friendship and said, 'Let's act together'." We talked about it, and it was made at this opportunity."
Jung Kyung-ho and Ma Dong-seok held the VIP premiere of 'Apkkoojeong' the day before. It is an event where people from the surroundings and acquaintances are invited to watch a movie together before its release. He said, "Ma Dong-seok is a really amazing person. I was really surprised to see him greeting and taking pictures with 3-400 people. He is a hyung who likes people so much. He said that was the only way to express it to the people who came. To me in the process of becoming an adult It was a really touching scene," he said, "I texted him this morning and said he was really great. But he said, 'Stop talking nonsense and do a good interview'" and laughed.
Next, Jung Kyung-ho said, "Ma Dong-seok has excellent production skills. He is a good person. He does not forget and gives opportunities to many people he met in the industry, including memorable actors and staff. He always tries to create a place for them. Movies are "It's not something that can be easily produced. Seeing him taking on a lot of things and putting in a lot of effort gives me admiration." He is really good at acting full of gag codes and a sense of life. I want a lot of people to experience that charm together."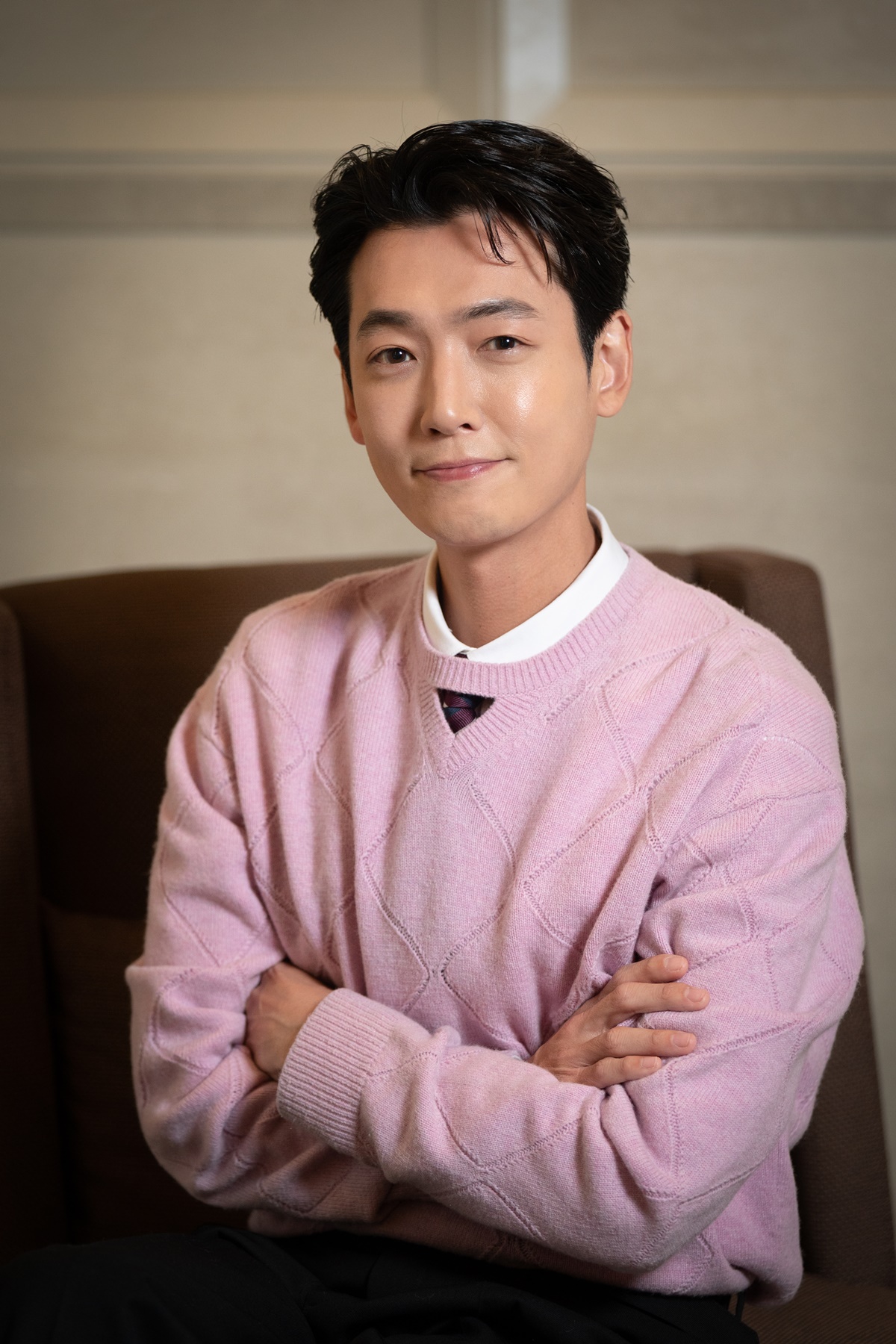 Praise for Oh Nara continued. Jeong Kyung-ho said, "It's so high-tension that it's hard to act together. At home, I heard that I just sit still and knit. The energy on set is so good. It's really comfortable to work together. Even if I don't say anything, I keep talking alone. Good energy. He emphasized that he is the kind of person who exudes." He continued, "It's really important who you work with. Even if the script is a little lacking. Even if the work doesn't remain, the person will eventually remain."
Meanwhile, after debuting in the mobile drama 'Five Stars' in 2004, Jeong Kyung-ho received a lot of love from viewers through various works such as KBS2 'I'm Sorry, I Love You' and SBS 'Smile, You'. In particular, she gained great popularity with the 2017 tvN drama 'Sageful Kampan Life' and 2021's 'Sage Doctor Life'.
'Apkkoojeong', which shows the delightful comic synergy between Ma Dong-seok and Jung Kyung-ho, will be released on the 30th.
iMBC Hoyoung Lee | Photo source Showbox Co., Ltd.
※ This content is protected by copyright law, so unauthorized reproduction, reproduction, distribution, etc. are prohibited.