A patent application from the smartphone manufacturer Apple gets the rumor mill buzzing about a foldable device. Like the blog Patently Apple discovered a patent for two ideas that could be used in foldables.
So Apple came up with the concept for one self-healing display developed, which will now be elaborated further. One polymer layer above the screen should be able to smooth out minor scratches and dents.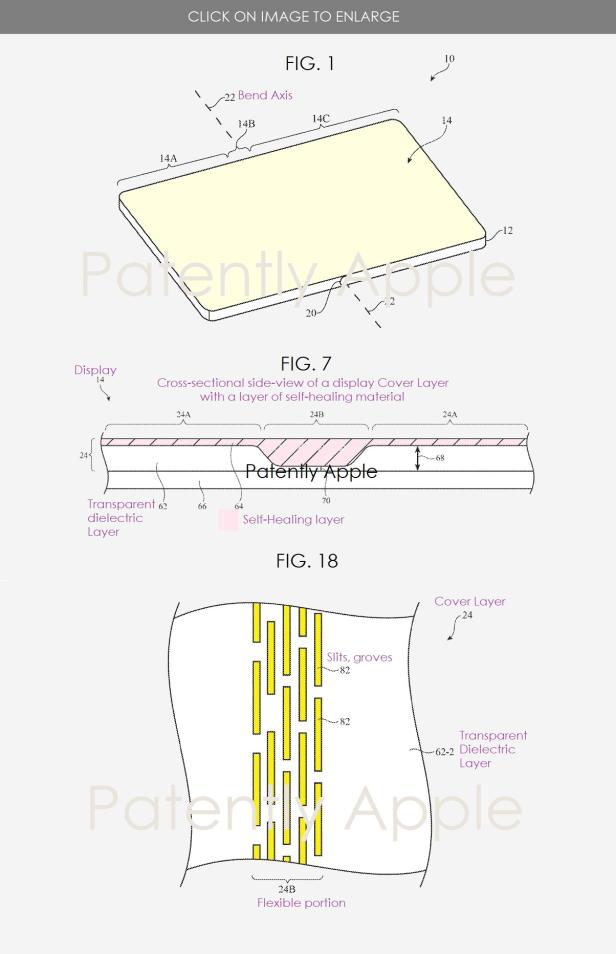 To do this, the display needs an external stimulus such as heat, light or electricity. Heat conductors could ensure that scratches are "ironed out". This could happen automatically when charging the device, for example.
Different light zones
A second idea shows that the two halves of the display different brightnesses could get. So you should be able to set the screen darker or brighter from the folding edge.
Areas of application would be, for example, when a video is played over the opened device. It could be visible on the upper, lighter part, while on the lower, darker part there are controls, which then do not interfere.
Not before 2025
As with all patents, applications do not mean that Apple actually implements the ideas. Rumors about possible foldable displays for tablets, smartphones or Macbooks kept coming up. before 2025 However, a corresponding product is currently not expected.