The popularity of Apple's new mobile phones is far greater than expected. At 8 o'clock in the evening on September 17, Apple's new mobile phone iPhone 13 series started pre-orders. On Apple's official platform, the iPhone 13 Pro series is very popular. Take the Shanghai area as an example. The new color "Far Peak Blue" showed that it was out of stock on the first release day on the 24th in less than ten minutes, and it was postponed to 2-3 weeks. The first-day sales quota was also sold out within half an hour; while the iPhone 13 and iPhone 13mini are relatively abundant, and it can be shown that they can be picked up on the same day for a long time after the appointment is started.
Also this yearAppleThe newly-launched 1TB capacity "top-of-the-line version" was also sold out very early, showing consumers' pursuit of large capacity.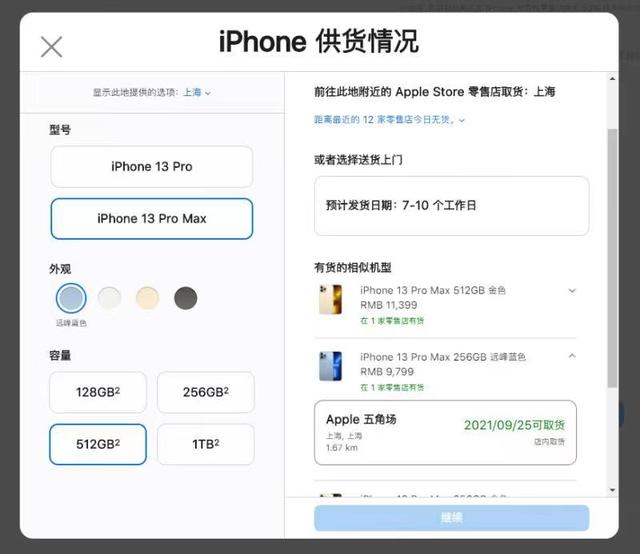 existJingdongThe platform, when the iPhone 13 series opened pre-sale, was also "second light". Earlier, JD.com stated that when the iPhone 13 was released, only one hour after the launch of the JD page, the number of appointments for the iPhone 13 series had exceeded 200,000.
There are four iPhone 13 seriescell phone, Which are iPhone 13mini, iPhone 13, iPhone 13Pro and iPhone 13Pro Max. Apple's pricing this time is "no increase in volume", and the minimum capacity version has been increased from the 64G version to 128G.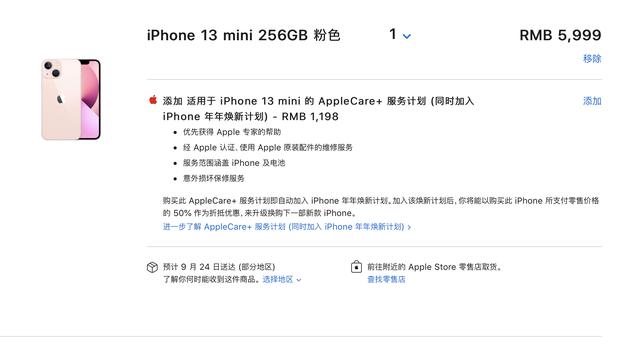 In the Chinese market, Apple's pricing for the iPhone 13 series has some concessions. Compared with the iPhone 12 series with the same capacity, there is a price reduction of 300-800 yuan. Among them, the iPhone 13 mini has a starting capacity of 128GB and a price of 5199 yuan, basically reaching the 5,000 yuan file. It has formed direct price competition with domestic high-end machines.
The iPhone13 series will be officially launched on September 24.
.