REPORT – Five hundred people were invited to the conversion of Hagia Sophia into a mosque, in the presence of the Turkish president.
By Anne Andlauer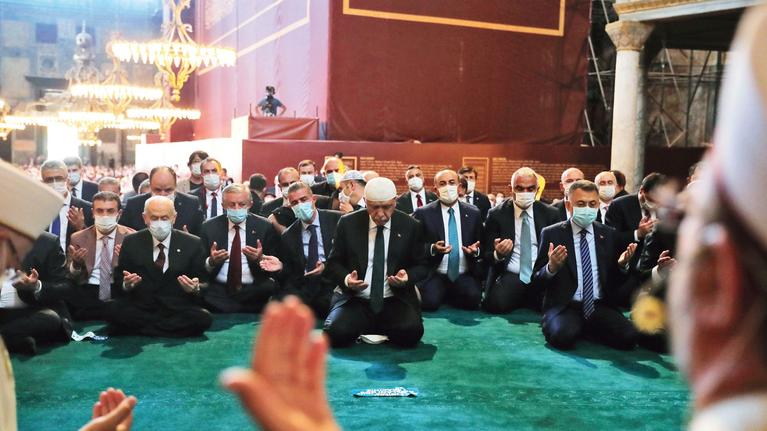 Istanbul
It is 1:27 p.m. in Istanbul. From the minarets of Hagia Sophia rises the voice of the muezzin. She proclaims "Allah is the greatest»And calls out to the faithful: "Come to prayer! Come to bliss! " They are already there, by the thousands, contemplating the historic moment. The one where Hagia Sophia, which was Istanbul's first mosque in Ottoman times (converted immediately conquered), resonates in unison with those who followed it.
Technically speaking, there is nothing exceptional about this. Hagia Sophia's loudspeakers have been broadcasting the call to prayer for almost thirty years, even though few Turks know it. In 1991, while the building was still a museum, the authorities at the time opened an adjoining room for worship, formerly reserved for the Sultan and his family. But this July 24, 2020, for the first time in 86 years, it is under the great dome that the faithful are invited.
This is a formal invitation. Five hundred people were invited to the "opening program
.