Original title: AstraZeneca postponed its vaccine delivery plan to multiple locations due to delays in Thai King's holding of pharmaceutical factories
(Observer Network News) Reuters reported on the 9th that due to the delay of a Thai vaccine manufacturer, the AstraZeneca vaccine scheduled for Malaysia and Taiwan could not be delivered as scheduled, and the Philippines also suffered a delayed delivery. It is worth mentioning that this pharmaceutical factory is wholly-owned by King Rama X of Thailand and has no previous experience in vaccine production.
Due to the royal family's involvement, discussions surrounding the production capacity of pharmaceutical companies are very sensitive in Thailand. On June 4, the plant delivered the first batch of 1.8 million doses of AstraZeneca vaccine. AstraZeneca stated that it is cooperating with relevant governments to supply vaccines as soon as possible, but did not disclose the specific production capacity of the pharmaceutical factory.
Photo from Siam Biotechnology Company: "Bangkok Post" The same below
According to reports, through technology transfer, AstraZeneca authorized the Thai pharmaceutical company Siam Bioscience (Siam Bioscience, hereinafter referred to as Siam Bioscience) to produce 200 million doses of vaccine for distribution to Southeast Asian countries and regions. However, there have been many recent news that the factory has delayed delivery.
Taiwan's "Minister of Health and Welfare" Chen Shizhong revealed on Tuesday that due to production problems encountered by Thai manufacturers, the scheduled delivery of the AstraZeneca vaccine will be delayed by one month. The Taiwan authorities have directly ordered 10 million doses of AstraZeneca vaccine, but only about 100,000 doses have been received.
Kelly Jamaluddin, the Minister for Coordination of the Malaysian Vaccination Program, told reporters on Wednesday that Thailand will postpone the delivery of AstraZeneca vaccine, but did not disclose the specific time and quantity. Malaysia was originally scheduled to receive 610,000 doses of vaccine this week and 1.6 million doses in the second half of the year.
A spokesperson for the Presidential Palace of the Philippines said last week that the original plan was to receive the first 17 million doses of AstraZeneca vaccine from Thai manufacturers. The actual delivery time was delayed from the end of June to mid-July, and the delivery volume was lower than the promised figure.
Regarding the above issues, Siam Biotech did not respond to media comment. On June 10, AstraZeneca replied to Reuters in an e-mail, "in the next few weeks" the vaccine will be distributed to Southeast Asian countries such as Malaysia. "We are working closely with relevant governments to supply vaccines as soon as possible."
However, AstraZeneca declined to comment on the current and future expected output of the Thai plant.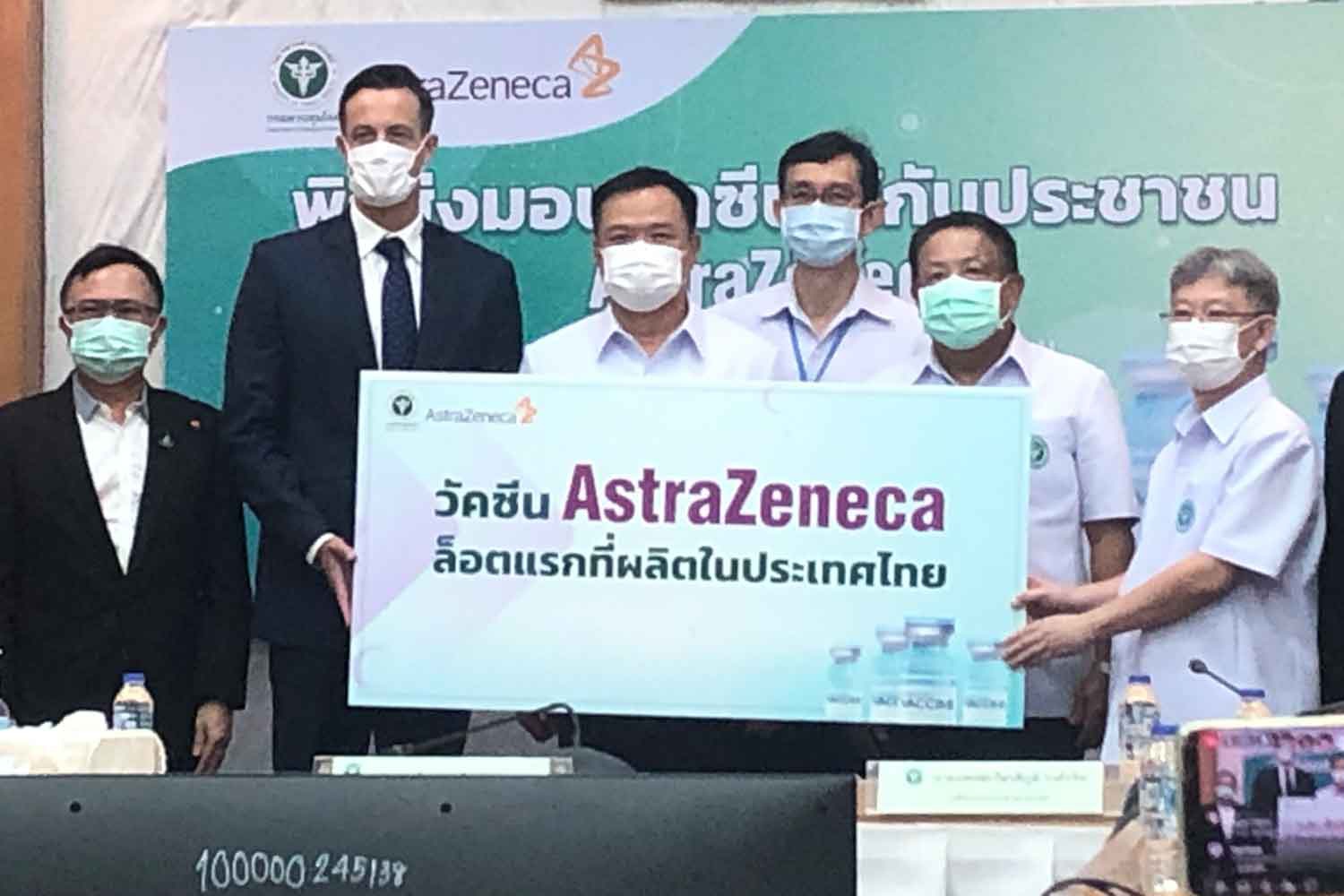 Last Friday (4th), AstraZeneca delivered the first batch of 1.8 million doses of vaccine produced in Siam Biotech
Siam Biotech's vaccine factory is regarded as a key node for AstraZeneca to supply vaccines to Southeast Asia. However, it was revealed that the company had never participated in vaccine production and research and development before.
In November last year, the Thai government announced its cooperation with AstraZeneca to authorize Siam Biotech to produce vaccines in Thailand. The annual production capacity is expected to reach 200 million doses. The Thai government has ordered 61 million doses at a low price, and the rest will be used for export to neighboring countries in Southeast Asia and other regions.
It is worth mentioning that Siam Biotech is actually wholly-owned by King Rama X Vajiralongkorn of Thailand. According to Reuters, in Thailand, insulting the king can face up to 15 years in prison. Therefore, the discussion around the plant's capacity is very sensitive.
In January of this year, Thailand's opposition politician and former leader of the New Future Party, Tanathon, declared that AstraZeneca was a "vaccine gifted by God". He criticized the Thai government for refusing to actively search for vaccines and putting the people at risk, in order to facilitate Siam Biotech to obtain vaccine production authorization to earn profits and obtain government funding. In fact, it is to use Thai taxpayers' money to pay to the royal family. Convey benefits.
Tanathon revealed that Siam Biotech was established in 2009 with a registered capital of 4.8 billion baht (approximately RMB 1.032 billion). The company is responsible for undertaking AstraZeneca's technology transfer and vaccine production, but it has never been involved in vaccine production research and development before and has suffered losses for many years since its establishment. Another company named APEXCELA is responsible for vaccine sales. The offices of the two companies are at the same address, and the actual controlling shareholder is King Rama X of Thailand.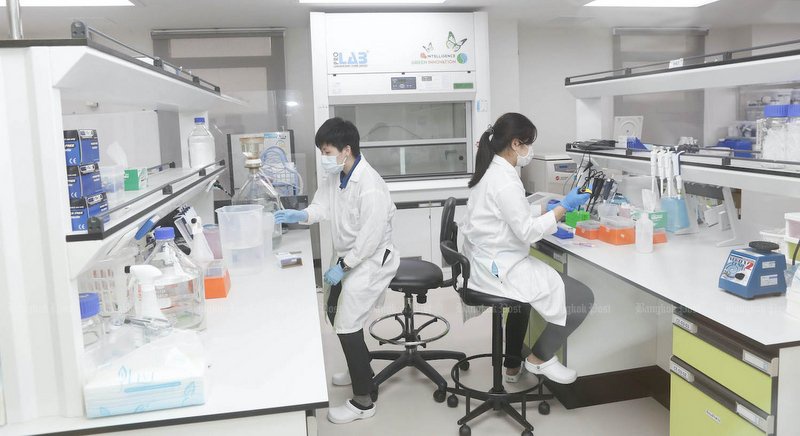 Researchers from Siam Biotech Company work in the laboratory in Bangkok. The picture is from:
"Bangkok Post"
Regarding Tanathon's statement, Thai government officials severely denied the statement, emphasizing that Siam Biotech's production qualification has been recognized by AstraZeneca. The Thai government also sued Tanathon for "contempt of the monarch," accusing him of misleading the public and interfering with the government's anti-epidemic work.
Since April this year, Thailand, which has maintained a "zero diagnosis" for a long time, has seen the third and most serious epidemic in the country. The highest number of new diagnoses in a single day exceeded 9,600, and 70% of them were from prisons. In Thailand, except for 1.9 million doses of Chinese vaccines for medical staff at the beginning of the year, the overall vaccination rate in the country is extremely low, less than 6% so far.
Beginning at the end of May, Thailand has launched a domestic large-scale vaccination plan, with the goal of completing 100 million doses of vaccination within the year. However, there are still doubts about vaccine production capacity in Thailand. Last Friday (4th), AstraZeneca and Siam Biotech finally announced the delivery of the first batch of 1.8 million doses of AstraZeneca vaccine produced in Thailand.
Prior to this, Thailand also imported 200,000 doses of vaccines through South Korea and announced that it will receive 11 million doses of China's Kexing vaccine by August.
Health Minister Anutin promised that a total of 6 million doses of AstraZeneca vaccine will be delivered as scheduled in June, but he hinted that not all of them will be produced locally.
"We will receive AstraZeneca vaccines, which may come from anywhere, but all vaccines are the same. It may be domestically produced or imported from abroad. It depends on their (AstraZeneca) supply chain."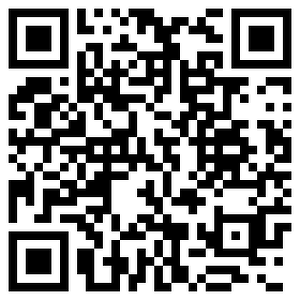 Massive information, accurate interpretation, all in Sina Finance APP
Editor in charge: Zhang Yanan
.