As announced by Andrés Manuel López Obrador (AMLO), President of Mexico, and Hugo López-Gatell, Undersecretary of Prevention and Health Promotion, this week the vaccination against COVID-19 of health personnel from private hospitals.
This Wednesday, January 20, the Ministry of Health began the application of the pfizer vaccine to health workers from private institutions that care for people with COVID-19.
In total, 5,130 members of the medical, nursing, inhalation therapy, laboratory, radiology, hospitality, cleaning and hygiene staff, ambulance operations, food handling, medical assistance and social work, who are in the first line of care, were inoculated. COVID-19, in four military headquarters of the Secretariat of National Defense (Sedena).
"Private hospitals are already being included. To doctors, nurses, workers of private COVID hospitals, "López Obrador reported this morning in his daily conference.
Through a statement, the Ministry of Health reported that 66 elements participated on the part of the Sedena in each headquarters: 18 in the 22 Chivatito National Infantry Battalion; 17 in the 81st Military College Infantry Battalion in Tlalpan; 20 in the 6th Morteros Group, and 11 in the El Vergel Zone Military Hospital, Iztapalapa.
At the headquarters of the 22nd Chivatito National Infantry Battalion, 1,256 workers who work at the Español, Escandón, Ángeles Santa Mónica and Nuevo Sanatorio Durango hospitals were vaccinated.
In the 81st Military College Infantry Battalion in Tlalpan, 1,381 people from HMG Hospital Coyoacán, Médica Sur and Centro Médico ABC were immunized.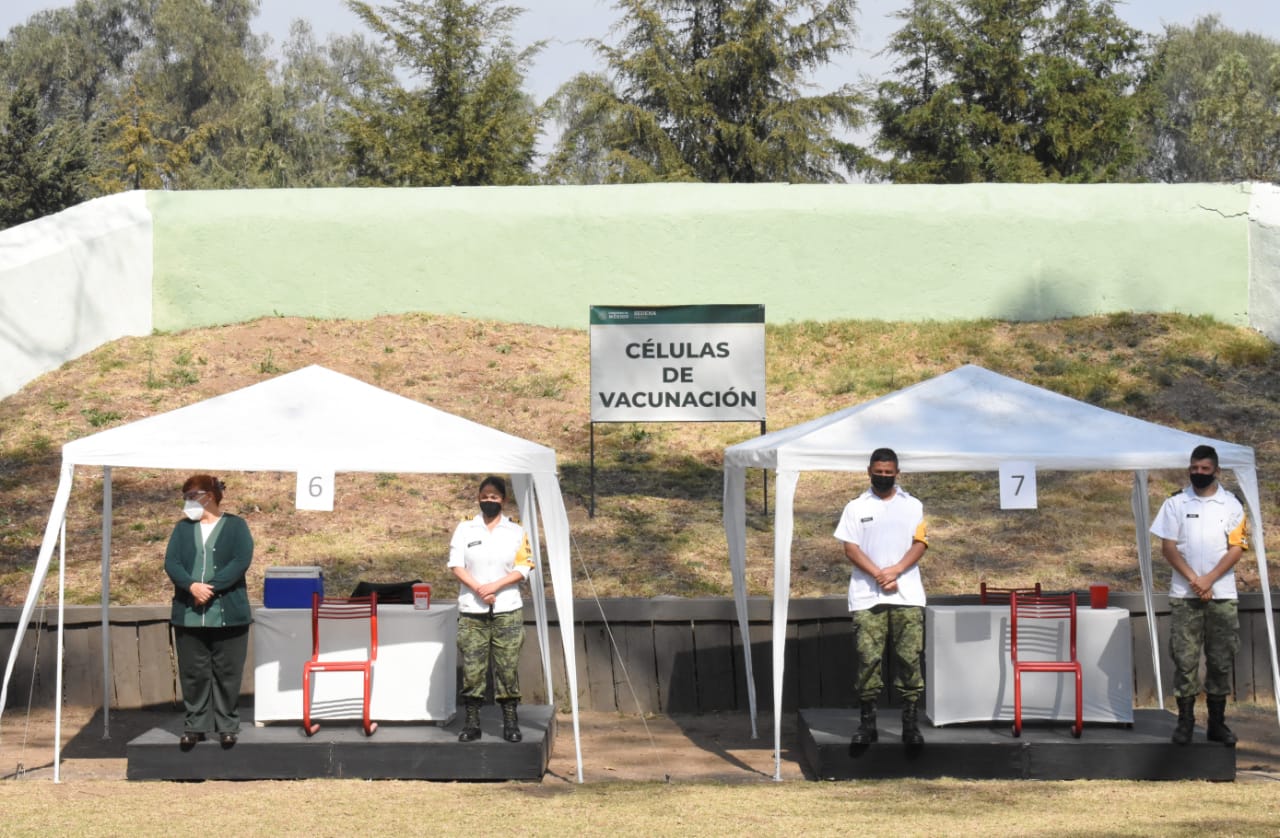 In the 6th Grupo Morteros Campo Militar 1-A, 1,258 doses were supplied to health personnel from Dalinde Medical Center, Comprehensive Medical Care Center (CAMI), Ángeles Clínica Londres, Ángeles Mocel and Roma, MIG Specialty Hospital and Medical Group Valley.
At the El Vergel Zone Military Hospital, Iztapalapa, 1,235 were inoculated with health workers from the San Ángel Inn Chapultepec and Universidad hospitals, Star Medica Infantil Privado, COS Hospital, Grupo Torre Médica Centro and Sedna-MAC.
The application of vaccines against COVID-19 to health personnel in private hospitals begins

➡️ https://t.co/OR4Ba0YEib pic.twitter.com/220eTqty6v

– SALUD Mexico (@SSalud_mx) January 20, 2021
The registry of people to be vaccinated from private COVID-19 hospitals was defined by the National Association of Private Hospitals and the Mexican Hospital Consortium.
The Mexican Institute of Social Security (IMSS) collaborates with other professionals from public health institutions in the application of the vaccine against COVID-19 to workers belonging to private hospitals.
At the COVID-19 Vaccination Center in Chivatito, the first to be vaccinated was the infectologist in charge of the COVID-19 areas of the Spanish Hospital, José Juan Donís Hernández.
The person responsible for applying the first dose was the auxiliary nurse of the IMSS Coordination 1 Norte nursing coordination, Anabel Torres Luna, with the support of the Sedena nursing assistant soldier, Laura Patricia Rojas Ramírez.
YOU ARE ALSO INTERESTED IN:
Oxygen tanks stolen from Sonora hospital recovered; thieves abandoned them
Catean beauty clinic in which Sandy Aguilera, a morning reporter, would have disappeared
Grandpa abandoned for suffering COVID in Ecatepec
Nuevo León would buy Russian vaccine against COVID-19 without intervention of the Federal Government