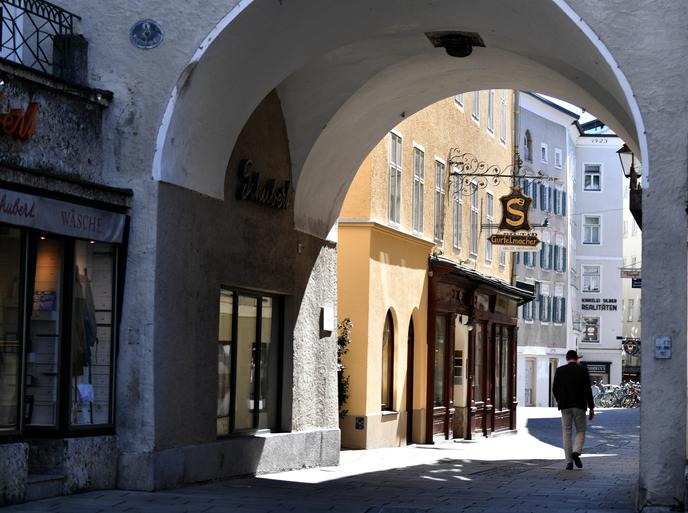 It is the first country in the European Union (EU) to detail a timetable for ending the crisis. Austria is due to reopen its first businesses on Tuesday April 14, four weeks after the start of containment, Chancellor Sebastian Kurz announced on Monday April 6. Reopenings must first concern stores less than 400 m2, as well as gardening and DIY stores. Other businesses must follow 1er May, with the exception of hotels and restaurants, which may reopen "In stages", from May 15th. The wearing of the mask will be compulsory in all these businesses, as in public transport.
"So far, we have weathered the crisis better than other countries. Our goal now is to get out of the crisis faster than the others "said the Conservative head of government at a press conference. Even though he made it clear that Austria could "Put your foot on the brake" at any time when the coronavirus epidemic resumed, he displayed undeniable satisfaction alongside his environmental allies. "We reacted faster and more drastically, we were able to avoid the worst", defended the 33-year-old chancellor to explain this success.
An undeniable civic spirit
With only 220 dead and 12,000 infections as of April 6 for 8.8 million people, the Central European country has never been truly overwhelmed by Covid-19. There have never been more than 250 ICU patients and the number of cases has been decreasing since Friday, April 3. The first cases of contamination among the local population however appeared at the beginning of March, at the same time as in France, and the development there was at the start as disturbing. Austria has even experienced a "cluster" on its territory, in the ski resort of Ischgl, in Tyrol. Several hundred German and Scandinavian tourists got infected in the après-ski bars of this famous nightlife resort, before it was closed in emergency, then placed in quarantine.
Article reserved for our subscribers

Read also
The Kitzloch, a major ski resort in Austrian Tyrol and a major center for coronavirus
But the contamination seems to have largely spared the Austrians, as Ischgl is first frequented by foreigners and the majority of the workforce is also foreign. It is also easier to quarantine a ski resort than an entire city.
Having taken measures of containment very early, Austria took advantage of the undeniable civility of its population: the strolls in the parks remain authorized there, but in small groups and by keeping a meter of distance, an instruction to which the Austrians are scrupulously kept. These instructions are easier to follow in a capital as green and sparse as Vienna. Austria was also the first country in Europe to close its borders with Italy, under conditions criticized by Rome and the European Commission. However, wearing a mask has only been made compulsory in supermarkets in recent days.