Singer Vivi, was it too much greed to break free of the second Yoon Mirae title? Did she want to become a sexy singer succeeding Lee Hyori? At the recent Korea University festival, Vivie showed a daring touch to her normal male fans.
Bibi participated as a guest singer at the '2022 Seoktap Daedongje Festival' held at Korea University at the end of last month. On this day, Bibi performed a bold skinship performance by inviting a male fan to the stage.
He sang his song 'Best Lover' and touched the body of a male fan. Sit on the leg of a boy who sat in her chair, or place a man's hand on his waist. There were some male fans who applauded in the middle, perhaps because Bibi, who wore a crop top that revealed her body and fishnet stockings, chose a bold performance. Towards the end of the song, she ended the song by kissing a male fan on the cheek.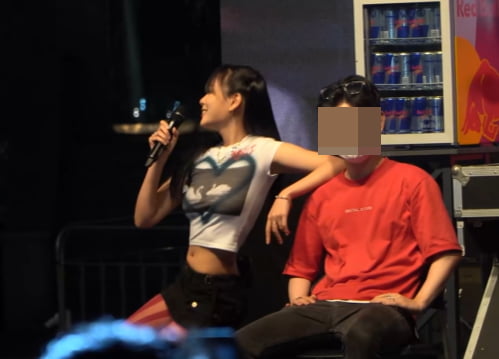 However, after the stage was over, various online communities continued to post comments about Vivi's actions. Although I understand the singer's individual fashion, he pointed out that he had a controversial skinship with fans of the general public.
There is even talk of a performance that goes back to the times. There were also criticisms that it was unpleasant to say that sex was commercialized. Sexual commodification refers to the act of buying and selling sex itself as a commodity, or using sex as a means to sell other goods. In most cases, sexual commodification is negatively evaluated because it undermines the value and meaning of sexuality.
They pointed out that Vivi performed unreasonable in order to gain fame. Like exposure on the red carpet of a film festival, opinions from those who are suspicious of whether Vivi was trying to touch fans for her recognition or fame were also often noticed.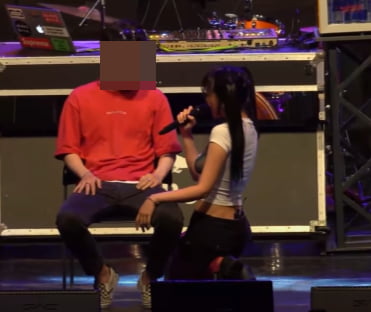 There was also an opinion that it would be unreasonable to link the singer's performance to sexual commodification. It was said that Vivi had skinship as a simple fan service level, so it should be viewed as a part of the performance. Even though the controversy over sexual commodification is constantly being raised, there is no set standard, so only netizens' workshops continue.
Cultural critic Jeong Deok-hyeon said, "Compared to the past, artists are bold and outspoken in their sexual expression. It seems that they are used to this." But, "The artist himself is accustomed to and the public accepting it are two different things. The public may think it's excessive. There seems to be some discomfort that comes from a difference of opinion."
An official from Vivi's agency, Feelgood Music, told Ten Asia, "The entire artist is in the United States.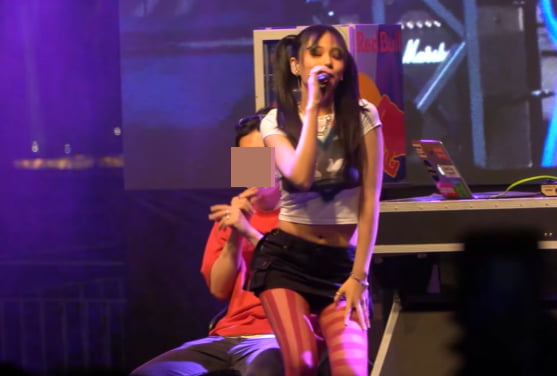 Vivi's stage this time was unpleasant for both men and women. Of course, there is no exact standard for how much performance will be viewed as 'sexual commercialization'. This is because the boundary between sexual commodification and performance is sometimes vague, and even if they see the same stage in the same space, they think differently.
However, the question remains whether it was the best performance to touch the body of an ordinary man with his inner skin exposed. Vivi, who made her name as the 'Second Mirae Yoon', needs skill, not stimulation, to surpass Yoon Mirae. She hopes to captivate her fans with her voice, which has a distinctive tone, rather than the skinship that Bibi does with an unusual body.
By Ryu Ye-ji, staff reporter for Ten Asia [email protected]
© TenAsia, unauthorized reproduction and redistribution prohibited