Already available since October 2020 on PC, Beat Saber's multiplayer is very close to its PlayStation VR release date. Indeed, the Beat Games studio had announced the postponement of such a mode on console for the beginning of the year, and we can say that they will have kept their word since the online multiplayer will arrive next week on our consoles.
Since its release in 2018, the game has been so successful that it is not uncommon to find videos of our favorite titles on the game on YouTube, such as Guitar Hero in its day. And with such a large community, it was unthinkable not to see an online multi mode see the light of day so that we could challenge our friends in this musical game that puts our body to the test. In addition, the new packs added will give us even more pieces to challenge other players around the world.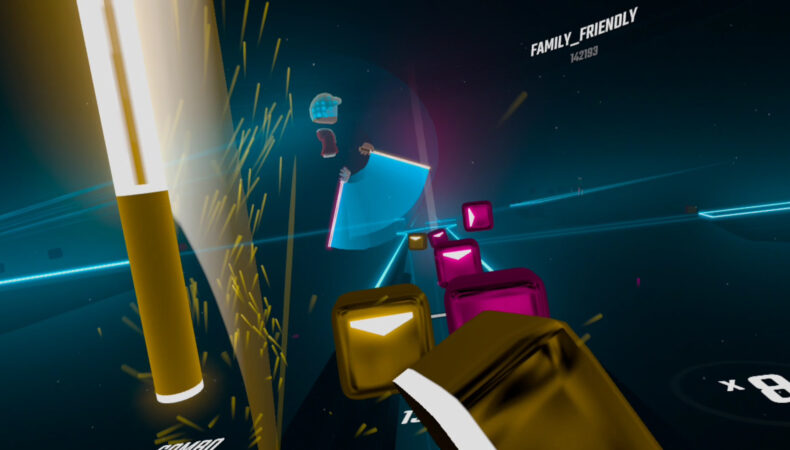 As announced by the studio last October, this new multiplayer mode of Beat Saber had to be postponed on the PlayStation VR since the development of such a game mode is not the same on PC as on console. In addition, we imagine that the development must have been a little disrupted with the arrival of the new console from Sony, which is why owners of a PC VR headset were able to try this mode long before.
In addition to the many regular additions to the game, the title from Beat Games seems to have a bright future ahead of it and the ability to compete against friends online should continue to attract new players looking for a challenge on their favorite tracks. Beat Saber's online multiplayer mode will be available from next week via PlayStation VR on PS4 and PS5, enough to give a little boost to the Sony VR headset while waiting for the possible arrival of the PSVR 2.