Original title: Beijing Film Festival Gong Li talks about "acting skills": Actors don't need skills, it would be very blunt to use skills to create characters
(Observer Network News) On September 24, the 11th Beijing International Film Festival held a film master class. Gong Li, chairman of the international jury of the "Tiantan Award", and director Lou Ye, actors Zhang Songwen and Zhao Youting, together We started a conversation on the theme of "we".
When asked about her understanding of "acting skills", Gong Li thought for a while and replied that the word "acting skills" is not quite right. "Actors don't need any skills." Show characters with heart"; but when a character has a special identity or skill, the actor should prepare in advance, no matter how many presentations in the film, this skill needs to grow on him.
On the evening of the 24th, Gong Li, chairman of the International Jury of the 11th Beijing International Film Festival "Tiantan Award", appeared in the film master class of the Beijing Film Festival and served as the keynote speaker. The speakers were all the main creators of the film "Lanxin Theater".
At the event, guests were asked about their understanding of "acting skills". They had participated in "The Hidden Corner" and "A Night in the Spring Breeze", and Zhang Songwen, who is also the acting director, cited as an example, that he had filmed one in "A Night in the Spring Breeze". During the scene with Tan Zhuo's opponent, because the director didn't stop the machine and began to play freely, the phone rang suddenly, and he had to answer the phone as a last resort, but he was very nervous.
"Because according to common sense, this is a very disruptive element of the drama and is a taboo for shooting. As a result, director Lou Ye said,'The five minutes you answered the phone played the best, especially like someone really called you.'"
Director Lou Ye also said that for him, "good acting skills are forgetting acting skills and forgetting this concept."
When it was Gong Li's turn to answer, she thought for a while and said frankly: "I think the word'acting' is not quite right,'acting is very good', this becomes a technique. The actors don't need any skills. Skills in shaping a character will be very blunt, so you don't need'skills', just use your heart to express this character."
"This is not easy to explain. You said that this person is'excellent in acting.' He is not an athlete either. He has sports skills. You should prepare in advance when the character has special identities and skills in the process of preparing for the role, but this is not 'Techniques', not'acting skills'."
The scene of Gong Li's film master class (Source: Beijing International Film Festival official website)
Gong Li immediately gave an example. In the movie "Memoirs of a Geisha", there is a fan rotation movement. The director told her that this movement is very important before shooting. She thought that there was at least five minutes of footage, so she practiced for several months and practiced thousands of times a day. It was successful, and it was only shown for one second in the movie, but "this skill may grow on you after you practice."
Gong Li went on to mention that in the movie "Lanxin Theater", there was an action of dismantling guns and loading bullets in the dark. Director Lou Ye asked her to practice gun dismantling. She also practiced for a long time, and her hands were broken. It was deleted by the director.
"But I also understand that the purpose of the director asking me to practice this action is that you have to have this skill, not necessarily in the movie. This skill needs to grow on you… In fact, it doesn't matter whether you have a shot in the end, the most important thing is. The thing is that actors should meet the director's requirements."
In the subsequent conversation, Gong Li recalled her experience of being "retired" when she was studying at the Central Academy of Drama. At that time, with the consent of the teacher, she went to Chengdu for an interview at the introduction of a school sister. The director saw her and asked briefly. A few words, did not let her try the show, did not let her read the lines, and then said it was okay, the senior sister brought her out, and said to go back and wait for the news first.
After Gong Li returned to school, she realized that she had been retired from the show only when she was reminded by the teacher.
"At that time, I was hit a little bit, so I thought why I didn't let me try it, and didn't give me a chance. Later I thought that fortunately I didn't give me this opportunity because I was selected by director Zhang Yimou not long after I was returned. Now many young students , There will definitely be the experience of being retired, but it's okay. If you are retired, just practice your lines, just like me."
Gong Li said that her "opening up" to her performance started with "Qiuju's Lawsuit". That was when she truly "entered" into the movie and understood the artistry, because the filming of that movie was the closest to her state of performing a drama at school.
In her opinion, the shooting at the time was a bit like a "candid shot". The photographer didn't know where, and the director didn't have any hints. But it is precisely this method of shooting that gives her a high degree of freedom in her performance. 80% of the shots are done freely by her wearing a headset. Sometimes she doesn't even know where the shots are, which makes her feel I "have a different relationship with the camera."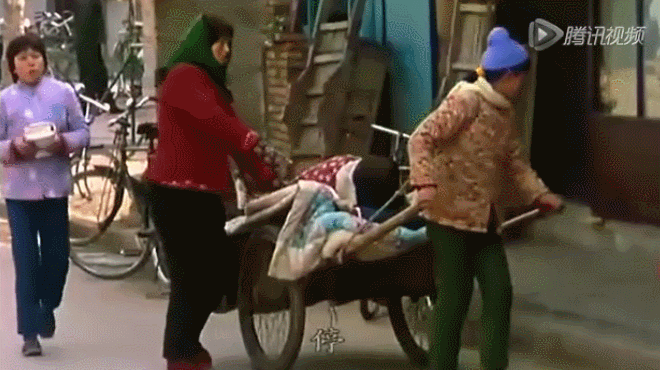 The "Closing Ceremony and Awards Ceremony" of the 11th Beijing International Film Festival will be held on September 29. The main competition unit "Tiantan Award" and the Beijing market venture capital unit selection results will be announced and presented.
.