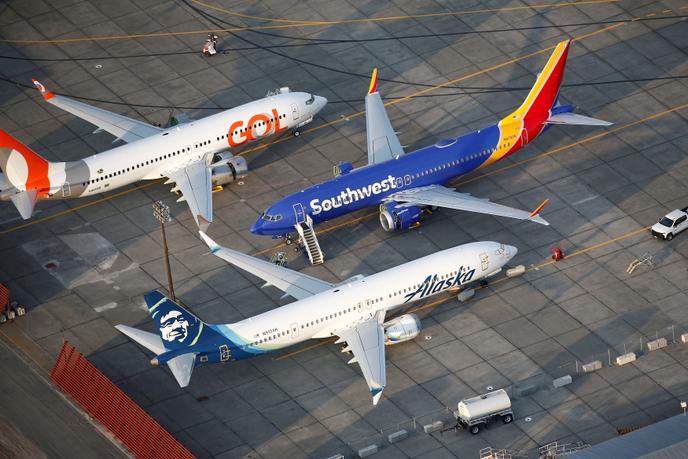 Boeing announced on Wednesday May 27 that it has resumed production of the 737 MAX, a plane grounded for more than a year after two close accidents that killed 346 people. The return to service of this star aircraft is not, however, imminent because Boeing must still obtain the green light from the civil aviation authorities on the modifications made, in particular on the MCAS anti-stall software implicated in the two accidents.
Article reserved for our subscribers

Read also
Boeing 737 MAX: "It's a real aeronautical dieselgate" that we discover "
A test flight supervised by the regulators is indeed necessary. Regulatory sources told AFP last week that this flight test would not take place before June, which is likely to shake up the schedule of Boeing, which hopes to return to the skies of the 737 MAX "Mid-2020".
"The 737 program has started to assemble devices again at a slow pace, while implementing more than a dozen initiatives to improve workplace safety and product quality", said the giant of Seattle on Wednesday in a statement.
Article reserved for our subscribers

Read also
Grounded for a year, the Boeing 737 MAX is not about to return to flight
Two thirds of the order book
The group had suspended production of the 737 MAX in January, in an attempt to ease strong tensions between its former CEO, Dennis Muilenburg, and civil aviation authorities and client airlines. Prior to this decision, Boeing had managed to produce some 400 737 MAX aircraft between the crash of an Ethiopian Airlines aircraft on March 10, 2019 and December 31.
Read also
Ethiopian Airlines Boeing 737 MAX crash: pilot training questioned
This aircraft represents more than two thirds of the order book and is central to the medium-term survival of the aircraft manufacturer which, like all air transport, is suffering from the health crisis.
Faced with the pandemic and to save money, the airlines want to use more single aisles on routes than hitherto used by wide-body aircraft. The 737 MAX is the only product from Boeing that can compete with the A320NEO and the A220, two models of its European rival Airbus. In addition to the return to service, there are still uncertainties about the resumption of deliveries of the 737 MAX, suspended for a year.
In the meantime, Boeing has started to detail on Wednesday the reduction of 16,000 jobs, or 10% of its workforce via voluntary departures and dry layoffs, announced in April to save money.