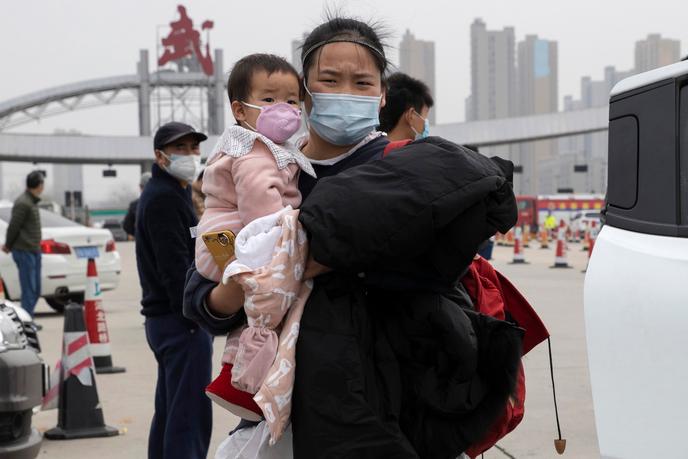 The awareness of a destiny shared by all of humanity and, simultaneously, a world bristling with new barriers: universalism and protectionism. Along with illness, Covid-19 spreads two conflicting values. One reflects a reality that we have long refused to face: no country, no point on the globe is spared from a virus that a simple conversation can be enough to transmit. The other is based on a seemingly logical reflex: obstructing the flow of humans to prevent the spread of the pandemic.
From Mexico to China and from Italy to Iran, no area of ​​the world has been spared. Never in modern history has the planet given itself the word so brutally to erect, re-establish or reinforce the borders between States, blocking the usual migrations or hindering the return to the country of migrants who lost their livelihood because of the confinement . Thousands of Nepalese have been stranded in India since Kathmandu padlocked its borders. Or 115,000 Afghan immigrants to Iran fleeing the country's epidemic.
In Central America, closing borders due to Covid-19 blocks the route of migrants to the United States, flying to the aid of Donald Trump's anti-immigrant policy. Guatemala and Honduras have broken up, but remain forced by Washington to authorize the landing of planes loaded with their nationals expelled from the United States and potentially infected. By solemnly announcing new restrictions on the border crossing with Mexico, on March 20, the American president explicitly linked migrations and Covid-19. It is, he said, "Reduce the overall mass of migration that would severely drain the health care system that Americans need". On that day, the coronavirus had killed 150 people in the United States. The country today deplores more than 14,000. The closing of the borders has done nothing.
Nationalist and xenophobic
Meanwhile, the Trump administration has gone so far as to ban the posting of coronavirus health warnings in courts to decide the plight of immigrants. The scandal had to break out in the press to stop it. More obsessed with its anti-migrant policy than with pandemic prevention, the US executive has long refused to stop the machine of crowding undocumented migrants in overcrowded detention centers. And it took a petition from lawyers and doctors to ban arrests in health centers that migrants with Covid-19 symptoms were reluctant to consult.