According to the results of its measurement for the fourth week of July, the Cadem Survey showed that Deputy Gabriel Boric (CS) leads the presidential race heading into November.
In detail, if the elections were next Sunday, the legislator brings together 30% of preferences.
With 25%, and in second place, was the former Minister of Social Development and standard-bearer of the right, Sebastian Sichel (IND ex DC).
Behind them was the president of the Senate, Yasna Provoste (DC, 12%).
The rest of the list was made up of José Antonio Kast (8%), Jorge Sharp (4%), Paula Narváez (3%) and Carlos Maldonado (1%).
Regardless of his political position, 34% of those surveyed indicated they believe that the former student leader will win the race at La Moneda.
Second round scenarios
A few months before the elections to find a successor to Sebastián Piñera, in the political arena it is already assumed that a Second round.
If there is a ballot, and considering the first three majorities, the broad front would beat the other applicants.
If Boric / Provoste or Boric / Sichel, Cadem indicated that the preference for the deputy would be 46%.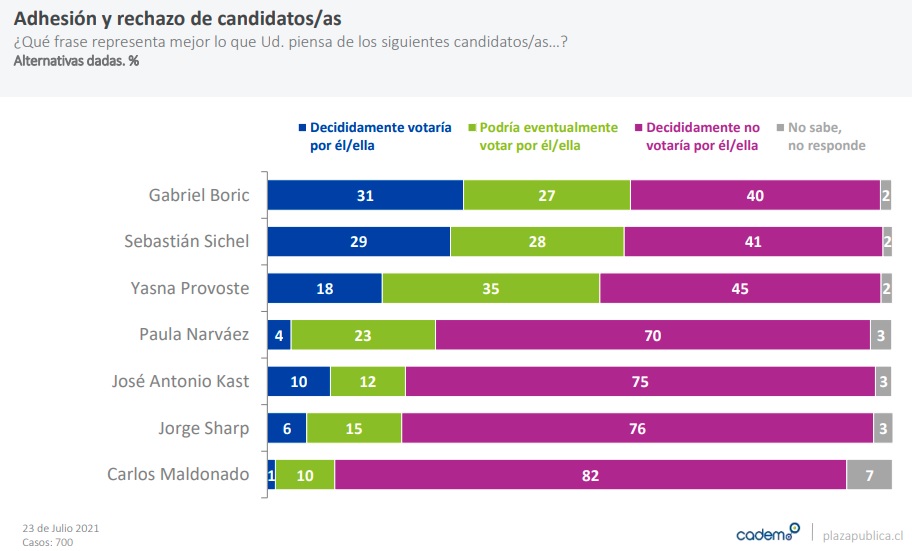 Presidential approval
Cadem also probed data about the presidential job evaluation.
According to the survey, Sebastián Piñera scored 20% approval and 76% disapproval.
In relation to the Government's management of the covid-19 crisis, 53% indicated that they think of it in a positive way, the highest since May 14 and 20.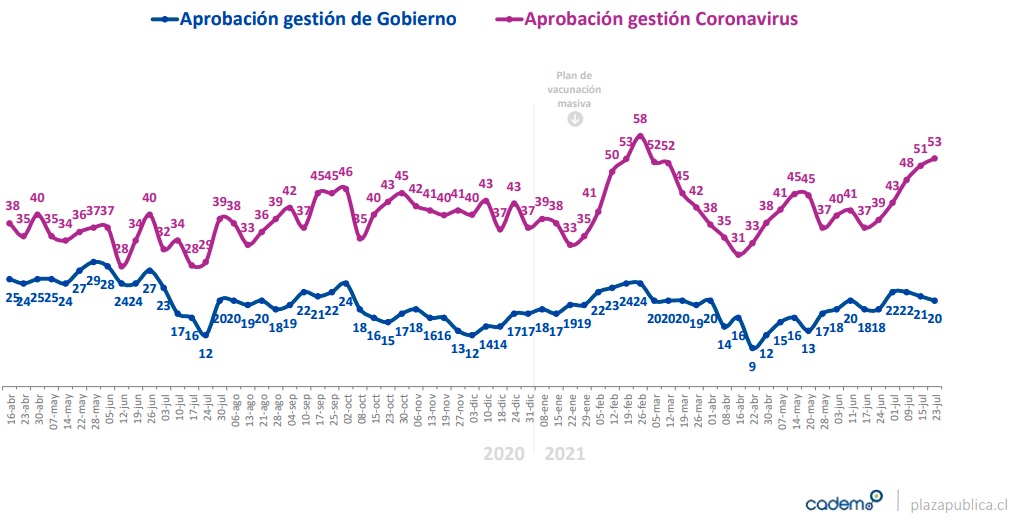 Check the document here
.