Updated:29/01/2021 14:28h
save

He Brexi it could be really expensive for British musicians. Last December, Jamie Njoku-Goodwin, the CEO of UK Music, the country's largest organization, declared: "Brexit will destroy Britain's reputation as the world's music mecca." And now, following the latest news about the British government's rejection of the proposal for a special EU visa for artists, several directors of European festivals have warned that the conflict will clip the wings to many contracts to bring in the stars of the world. pop to touch the continent.
He director of the Lowlands Festival of the Netherlands, Eric Van Eerdenburg, told New Musical Express that "the new additional costs, visa problems, notebooks, paperwork and red tape will prove horrible and very limiting" for UK artists. 'Obviously the UK music industry is very important to the European markets. At Lowlands, we hire most of the UK bands. However, European artists are getting stronger and the percentage of bands from Europe is increasing. Maybe this is an added boost for smaller European bands because traveling from the UK has become very difficult. We'll have to wait and see. I think if a band is really strong, there will always be a promoter or a festival that wants to hire them at the price necessary to overcome them, but it will be much less easy. If there is a good offer from Europe at a better price, but the same number of people buying tickets, then the choice will be European. If we were at a festival and a band pulls out due to an accident or someone is sick or whatever, we could have called in an English band to replace them and fix it in one day. This will now be impossible.
Van Eerdenburg is confident that European promoters will find ways to absorb the costs of bringing in artists from the UK if they find them worthwhile, but also calls on governments to put their differences aside to find a solution. «I think the fault here is with the UK politicians and negotiators. They created an uneven playing field, so it is only fair for the EU to say 'eat your own shit'. Still, I hope we can figure this out next year or sooner.
Eerdenburg refers to the scuffle of accusations between the EU and Great Britain for the visa proposal. A few weeks ago, Culture Secretary Oliver Dowden blamed the disagreement on the EU even though England rejected a standard proposal that would exempt performers from needing a visa to enter EU countries for less travel. 90 days. As revealed by the NME, the EU responded, denying claims that they had rejected the UK's 'ambitious proposals' and was in fact the opposite, arguing that they offered the UK 90 days of visa-free travel, but their Negotiators responded with their own proposal, in just 30 days.
Another festival director cited by NME is Maja Starcevic, who organizes the EXIT macro event in Serbia. Although this country is not yet part of the EU, his opinion is relevant because he ensures that the current lack of an agreement for UK touring artists will have a knock-on effect for them across the continent, especially for new and emerging artists. development. «The Brexit deal is a big shame because everyone knows that the center of European music is the UK. It is going to be a great loss for everyone. It's going to make it very difficult to get new bands. There are emerging artists everywhere, and the UK generally has more promising acts than other countries, to be honest. The feeling at the moment is that less will be reserved, but it doesn't have to be a rule. Starcevic is of the opinion that negotiations between the UK and the EU must be resumed so that the festival scene can return as healthy as possible. "Even if you don't want to put this into politics, the facts will be visible to festivals and artists," he says. "We cannot forget that what we are doing is not political, it is only about promoting music and it will be a big problem if artists cannot play in our country because the team and the team cannot travel or because they have detained me in another place. We need to put politics aside and find a common solution to this. I certainly hope it is possible. It would be fairer if the artists, the crew and their team could travel without visas, just like when the UK was in the European Union.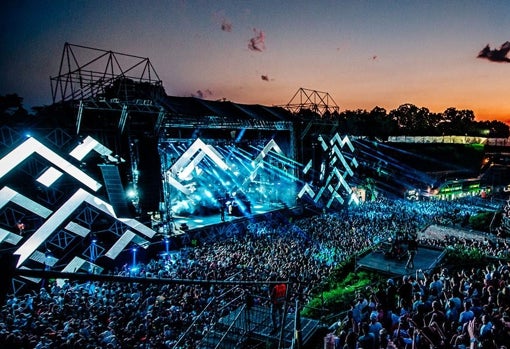 NME magazine also quotes Jeremy Pritchard, bajista de Everything Everything and member of the Featured Artists Coalition, whose opinion is devastating: «Traveling without a musicians' passport, without a visa, will mean that the sovereignty of British music will no longer exist. There are huge markets in Germany and France where British artists have been able to dominate to some extent, especially on the festival circuit, but that is no longer going to happen because the cost of a British artist performing or headlining the bill is simply not going to. worth".
See them
comments
.