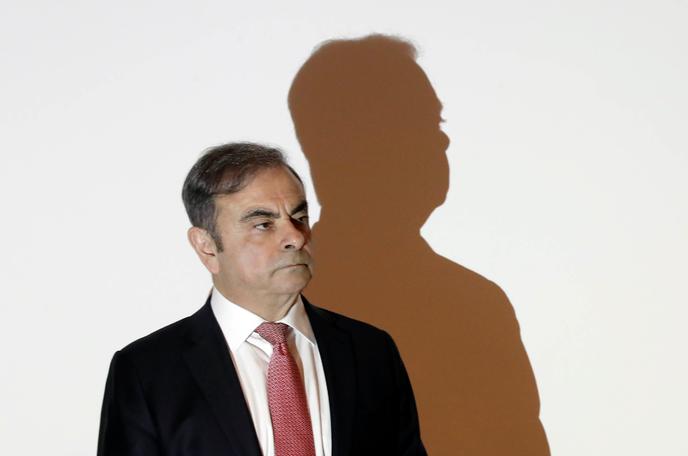 "Abuse of social property, aggravated abuse of social property, aggravated breach of trust, concealment of these offenses, forgery and use, aggravated laundering of abuse of social property and aggravated breach of trust. " The list of heads of judicial information opened Wednesday, February 19 against X as part of the Ghosn file is impressive, like the case or rather the cases that have won the ex-CEO of the Renault Alliance -Nissan, now a refugee in Lebanon after fleeing Japan, to be arrested at the end of 2018. And this is not the only action in progress: Carlos Ghosn also attacked Renault at industrial tribunals, in a procedure in referred. The case, which was to be tried on Friday, was finally postponed to April 17, at the request of lawyers for the ex-CEO.
Read also
Find your way around Carlos Ghosn's court cases
Charismatic boss having hoisted his automobile group in the first world places, described as a demanding workaholic, Carlos Ghosn had also, according to the suspicions of the investigators, as much in Japan as in the United States or in France, known to make bear fruit his heritage and that of his relatives. He led an expensive lifestyle at the expense of his group, which went through a real underground empire of shell companies and acrobatic financial arrangements, from Lebanon to Brazil, via the Netherlands or the British Virgin Islands. This empire would have enabled him, according to investigators, to divert more than 40 million euros from the Renault-Nissan Alliance to his profit.
The examining magistrates of the economic and financial pole of the court of Nanterre, among which the dreaded Serge Tournaire, are interested in the expenses of the ex-CEO, already subject to a preliminary investigation since 2019. Among the grievances, the very liberal use by Mr. Ghosn and his family of the private jet provided by the Renault-Nissan Alliance, but also two luxurious evenings organized by Mr. Ghosn in the Palace of Versailles and where a hundred prestigious guests gathered, barely a dozen of which were linked to Renault or Nissan. Cost of the operation: more than 600,000 euros, assumed by the group through its Dutch subsidiary, RNBV.
Charges dismissed
The investigation will also focus on a component so far mainly investigated by the Japanese justice system: the ex-boss of Renault-Nissan is suspected of having diverted funds from the alliance for his benefit, via a vehicle distributor based in Oman, Suhail Bahwan Automobiles (SBA), "For amounts of several million euros", specifies the parquet floor. SBA would thus have received funds from a so-called budget line "Chairman's reservation" – up to 30 million euros from Nissan, 10 million euros for Renault. This windfall, presented as "Performance bonuses", was used in part, according to the Japanese survey, to supplement a Lebanese company, Good Faith Investments.