The US Department of Defense announced that its air forces bombed "weapon storage facilities for pro-Iranian militias" in two locations in Syria and another in Iraq, at a time when Al-Arabiya correspondent and the Syrian Observatory website reported that 5 Iraqi militiamen were killed by the US bombing of facilities inside Syria.
And the US Department of Defense said in a statement that the bombing came in response to attacks by drones launched by these factions on American personnel and facilities in Iraq.
"This evening's attacks show that President Biden is clear that he will act to protect Americans," she added.
The Pentagon, Biden, directed more strikes to disrupt the attacks of the Iranian-backed militias.
The Pentagon also denied, in exclusive statements to Al-Arabiya, that there were fears of reactions after the military strike.
Statement details
The Pentagon said in an official statement that the targeted facilities were used by the Iraqi Hezbollah militias and the Sayyid al-Shuhada Brigades, and the US President directed more strikes to disrupt the Iranian-backed militia attacks against US interests.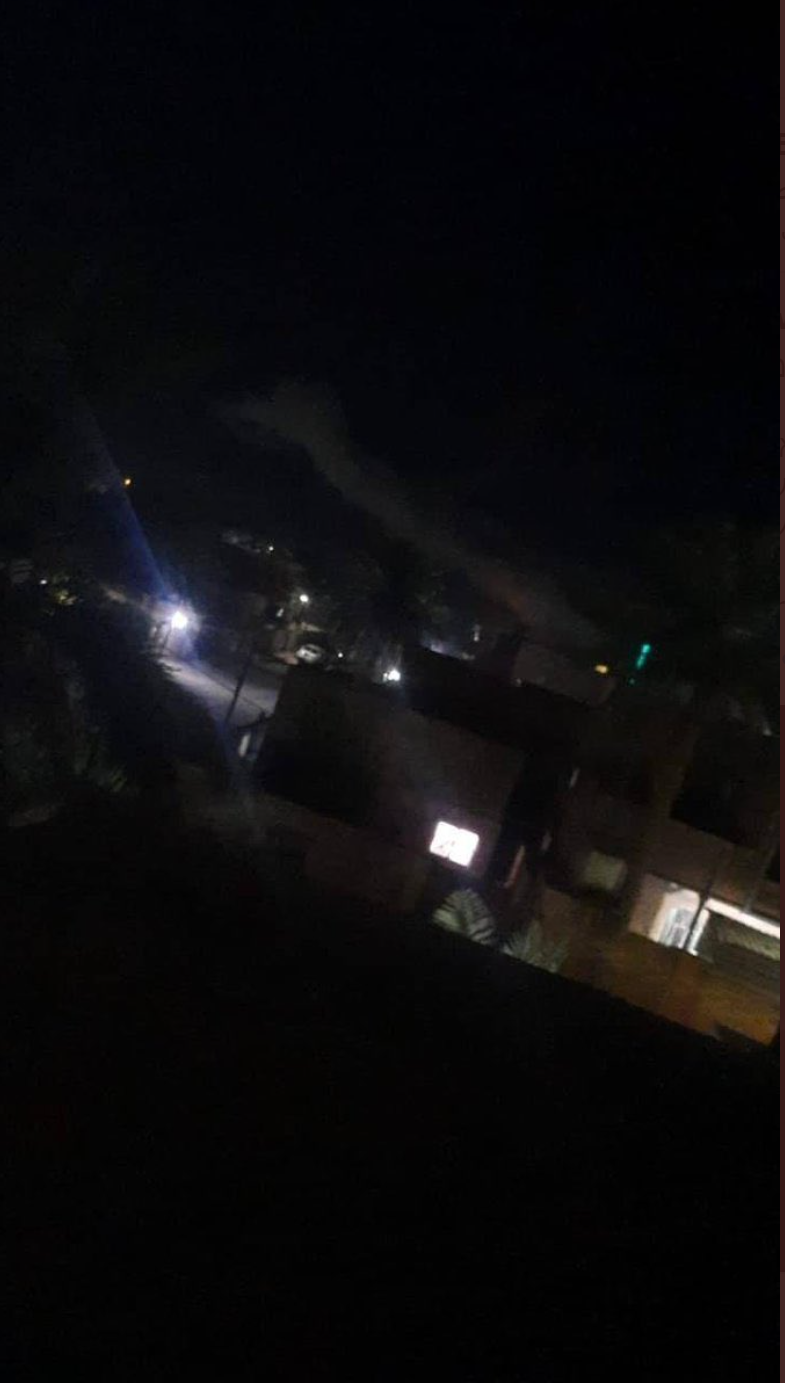 Pictures circulated by some Western media for the targeted sites
In a statement, Pentagon spokesperson John Kirby said, "At the direction of President Biden, the United States military earlier this evening conducted precision defensive air strikes against facilities used by Iranian-backed militias in the Iraq-Syria border region.
The targets were chosen because these facilities are used by Iranian-backed militias to launch drone attacks against US personnel and facilities in Iraq. Specifically, US strikes targeted operational and weapons storage facilities at two sites in Syria and one in Iraq, both of which are located near the border between those countries.
The statement added, "Several Iranian-backed militias, including Kata'ib Hezbollah and Kata'ib Sayyid al-Shuhada, have used these facilities. As evidenced by the strikes that took place this evening, President Biden was clear that he would act to protect American personnel. Given the ongoing series of attacks By Iran-backed groups targeting US interests in Iraq, the president has directed further military action to disrupt and deter such attacks.
We are in Iraq at the invitation of the Government of Iraq for the sole purpose of assisting the Iraqi Security Forces in their efforts to defeat ISIS. The United States has taken necessary, appropriate, and deliberate action to reduce the risk of escalation — but also to send a clear and unmistakable message of deterrence.
From the perspective of international law, the United States acted in accordance with its right to self-defense. The strikes were necessary to counter the threat and appropriately limited in scope. As a matter of law, the President took this action in accordance with his Article 2 authority to protect US personnel in Iraq."