A preliminary study conducted at the Charité University Hospital in Berlin by German virologist Christian Drosten concludes that children are as infectious as adults when it comes to spreading the Covid-19. "There is no significant difference between children and adults," says Drosten in his daily podcast, which is regularly listened to by millions of Germans.
This is the first global analysis that focuses on the spread of the disease by minors and stresses that, in their infectious phase, they can infect other people, also from their own family, like any other adult. With a big difference. While many adults, on average, half show symptoms such as cough, fever, or breathing problems, children generally spread viruses. without showing a single trace of the disease. And they are not really sick.
"We must therefore be extremely cautious with the reopening of schools and kindergartens in the current situation, in which a large majority of the population is not yet immune and infections can only be kept at a low level with non-pharmacological measures, "concludes Drosten's research team. The scientists acknowledge that their study cannot be considered representative due to the low number of positive cases analyzed, but they consider it a serious warning waiting to increase the group of tests.
In total, they studied the cases in Berlin of 37 children of childcare age, 16 children of basic age and 74 adolescent minors, but they emphasize that worldwide, only those who have been registered since the beginning of the pandemic positive cases of infection of 1,065 children. The analyzes carried out with the mucous membranes also reveal that the older the child, the greater the virus load, although they all spread the disease equally.
Against downgrading measures
The German Minister of Education, Anja Karliczek, has a long period of restrictions in schools due to the coronavirus epidemic. "The exceptional situation will continue during the next school year"Karliczek points out in statements to the Funke newspaper group, in which he comments that until the pandemic is overcome there will be a mixture of face-to-face and digital classes. To recover educational material, one must reflect on "voluntary summer camps on holidays" and perhaps it is also possible to organize external aid with committed citizens who give private classes, for example, on Saturday mornings, the minister proposes.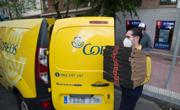 Half of Germany's citizens consider, like Federal Chancellor Angela Merkel, that the relief of restrictive measures to combat the coronavirus epidemic is carried out in a hasty way. According to a survey by the YouGov institute for demoscopic studies, 50% of those surveyed are of that opinion and only 15% think that the relaxation of restrictions is too slow. 28% consider the current rhythm correct and 8% do not think.
Precisely in Baden-Württemberg, Lower Saxony and North Rhine-Westphalia, where it is intended to execute a three-stage plan to revive tourism and gastronomy, is where skepticism is greatest. Up to 57% refuse to accelerate the relief of restrictions, but also in the East German States, where the incidence of the epidemic is lower, this rejection prevails. 43% think it is hasty, 18% too slow and 29% correct.
.