contents
The Russian star actress Chulpan Khamatowa has been living in exile in Latvia since the start of the Ukraine war. In Riga she brings her criticism of Russian propaganda to the stage.
Her statement came promptly and unequivocally: On February 24, Chulpan Khamatova signed the appeal by Russian artists and intellectuals and described the war of aggression in Ukraine as a "disgrace".
The actress said in her dressing room at the New Riga Theater that she would not be able to continue living in Moscow after that. Since this spring she has been part of the ensemble in Latvia.
Reflected complicity
Chulpan Khamatova appears composed without hiding her vulnerability. She reflects openly on her former life and on her complicity in the war.
For a long time I believed that Russian society could be changed.
«I haven't watched Russian television for twenty years, but rather informed myself on independent social media channels. I lived in my bubble, in my little world." She is only now understanding the power of Russian state propaganda.
Generation Gorbachev
In Russia, Chulpan Khamatowa is considered one of the best film and theater actresses in her country. We know her from the film "Good Bye, Lenin!" from 2003, in which she plays Daniel Brühl's Soviet girlfriend.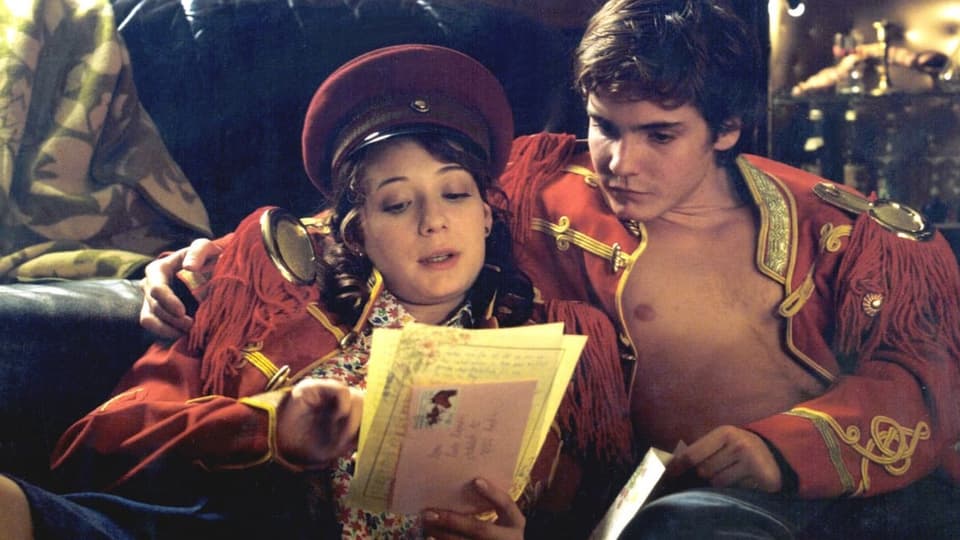 Born in the Soviet Union and raised with the politics of glasnost (openness) and perestroika (transformation), she is a typical representative of her generation. Gorbachev shaped her thinking and her idea of ​​freedom. For a long time she believed that Russian society could be changed.
Being able to express my pain and desperation on stage helps me.
So Khamatova not only made a name for herself as an actress. She is even better known for her charity work. With the "Give Life" foundation, she has made treatment possible for tens of thousands of children with cancer over the past 15 years.
cooperation with Putin
For this commitment, she has also cooperated with the government. In 2012, she appeared in an election video for Putin and said that he built many hospitals and saved the lives of many children.
"In fact, that's true," says Khamatova. From today's perspective, however, supporting Putin was a mistake that she regrets. It was a different time.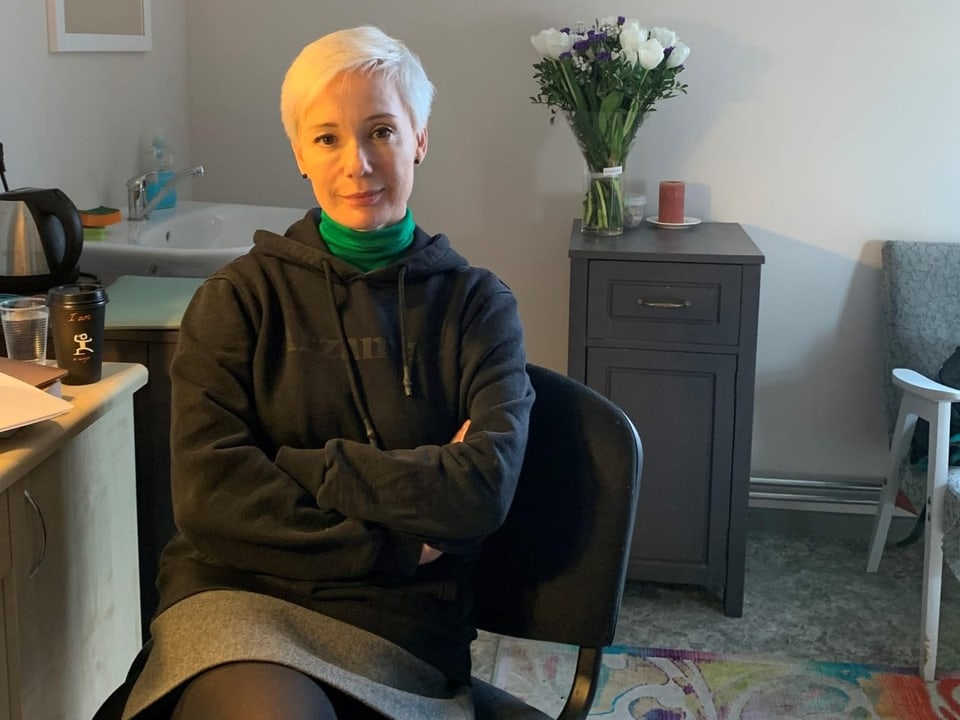 Two years later, when asked to sign the letter that Crimea belonged to Russia, she declined. "In the last elections, they didn't even ask for my support. They knew my opinion then."
Theater solo about the power of propaganda
Chulpan Khamatova has now been living in exile in Riga with her daughters for nine months. The fact that she can play theater again is by no means a matter of course.
Together with director Alvis Hermanis, Chamatowa has made «Postscriptum», an impressive and frightening theater solo about the power of propaganda and the abysses of Russian culture.
"Being able to express my pain and desperation on stage helps me to understand the situation better," says Khamatowa. The performances at the New Riga Theater are sold out.
For the production she was awarded the highest theater prize in Latvia: as the best actress of the year. A Russian artist in a country occupied by the Soviet Union for a long time – that too is anything but a matter of course today.
Radio SRF 2 Kultur, context, November 25, 2022, 9:03 a.m.