[이데일리 송혜수 기자] Broadcaster Ham So-won, who recently started a clothing sales business, has been embroiled in controversy over product prices and refund rules. This is because there is no detailed description of the product, and it is nailed that it is difficult to refund due to custom made. Ham So-won indirectly mentioned the controversy, saying, "The number of visitors to the shopping mall has increased."
(Photo = Ham So-won's Instagram)
On the 12th, the 'Clothing' category was added to the shopping mall operated by Ham So-won. While he stopped working in the entertainment industry, he has been selling tea, enzymes, collagen, yoga DVDs, and compression stockings.
In addition, a total of 7 clothes are currently on sale in Ham So-won's shopping mall clothing category. The price of clothing is 129,000 won for a cardigan, 158,000 won for two dresses, and 168,000 won for two pieces, respectively. All clothing was introduced to be made-to-order.
However, some netizens complained about the high price, the lack of detailed photos of the product, and the difficulty of refunding the product because it was made to order.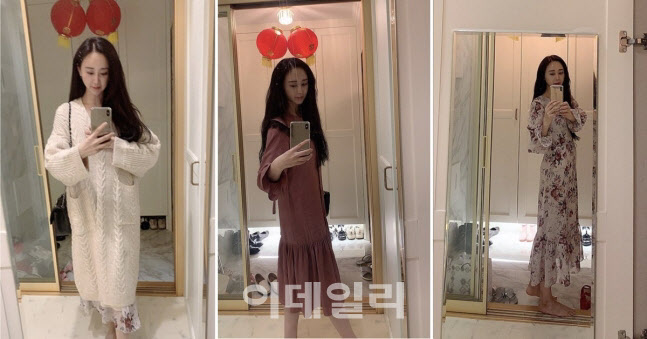 A photo of clothing sold by So-Won Ham. (Photo = Ham So-won shopping mall capture)
One netizen captured a photo of Ham So-won's shopping mall and uploaded it to an online community, saying, "A cardigan costs 130,000 won. The price is high, so the quality seems good, but it was 77% acrylic, 8% wool, and made in China. It is made-to-order and there is no refund unless it is a special case." We ship within 2 weeks of placing your order. As it is made to order, we would like to inform you that it is difficult to refund unless there is a major defect in the product. Please consider carefully and check the market before placing an order."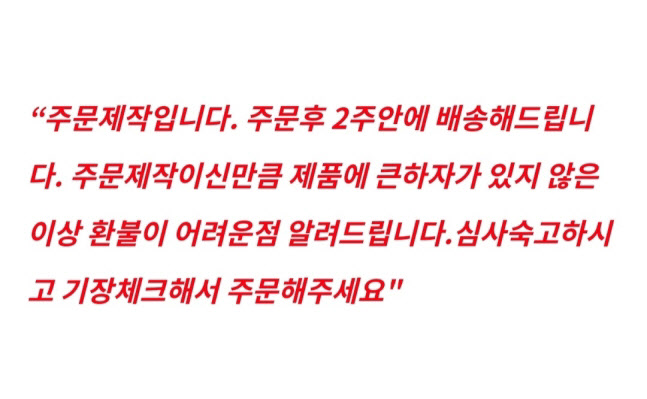 (Photo = Ham So-won shopping mall capture)
Another netizen commented, "There are no product detail photos, and all that Sowon Ham took from afar with her smartphone at home. When asked about detailed photos, he said, 'Search for it on Ham So-won's Instagram'."
On the 11th, Ham So-won uploaded a 30-minute video introducing clothes on Instagram. In the video, he explained the clothes while trying on each outfit like a home shopping show host.
Netizens' reactions to this were mixed.
Some netizens commented, "The quality of clothes doesn't look that good, but I think 100,000 won is too much", "Is the wool content too low?", "Is it custom-made?", "It's too much non-refundable", "Did you finish filming with your smartphone? It's not very sincere."
On the other hand, there were not a few responses saying, "If you don't like it, you can't buy it", "There are a lot of clothes at this price in internet shopping malls these days", "It's not illegal, but I don't think it's Ham So-won's mind."
Ham So-won indirectly mentioned the controversy on Instagram live broadcast the afternoon of the previous day.
He said, "The website went into turmoil when the cardigan article came out. (Netizens) came in and took a lot of cardigans. The quantity has suddenly dropped since the afternoon." He said, "I don't know what's going on with this, but I took a lot."
He continued, "Not a single cancellation occurred. There is an article, and you can see all the good things and show it with a graph. The number of visitors is shown as a graph, and it has increased by more than four times. "The number of visitors was huge," he added.
.