situation update "COVID-19" 4,803 new cases added today, including +2,101 general and +2,702 prisons, bringing the total to 120,916 and 34 deaths.
Reporters reported that The Ministry of Health reportedCOVID situation-19 preliminary daily, with data as of 29 May 2021, there are 4,803 new infected cases, 2,101 divided into general and 2,702 from prisons/detention centers, resulting in the cumulative number of cases ( Since April 1, 2021), 120,916 cases, with 34 additional deaths.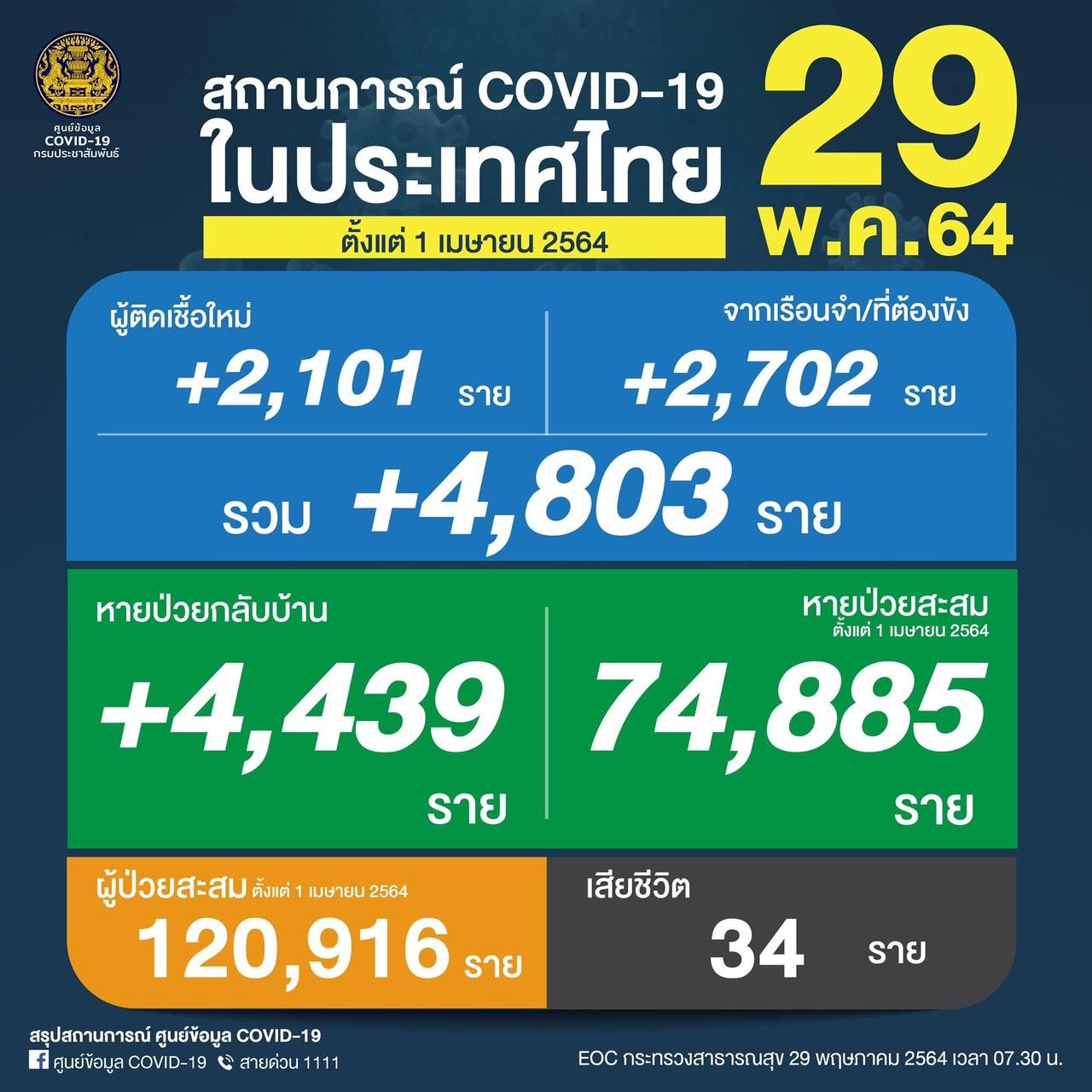 In terms of official information and details, wait from the announcement of the Center for the Epidemic of Coronavirus Disease 2019 (COVID-19) outbreak, which will be reported at 12:30 p.m.
Read more…