See stocksGolden Unicorn Analyst Report, Authoritative, professional, timely and comprehensive, to help you tap potential theme opportunities!
 Daily resumption: A-share turnover has returned to below one trillion yuan, 3141 individual stocks have fallen, and commercial trade has won large orders against the market.
Securities Daily Network The Voice of Securities Daily
On June 29, the three major A-share indexes fluctuated and weakened. As of the close, the Shanghai Composite Index fell 0.92% to 3,573.18 points; the Shenzhen Component Index fell 0.99% to 14,999.80 points; the ChiNext Index fell 0.19% to 3,406.24 points; Shanghai and Shenzhen The total turnover of the two cities was 997.4 billion yuan, returning to below one trillion yuan; the A-shares rose-to-fall ratio was 0.36, and the decliners reached 3141.
From an industry perspective, on Tuesday, the 102-category Shenwan secondary industry index had 12 categories of rises, and 90 categories fell. Among them, hotels (3.20%), power equipment (2.25%), clothing and home textiles (2.01%) ranked the top three gainers; Forestry (-2.71%), audio-visual equipment (-2.71%), and aviation equipment (-2.57%) were among the top three decliners.
From the perspective of funding, the market showed a net outflow of large orders on Tuesday, the 24th consecutive trading day. On Tuesday, the net outflow of large DDE orders reached 25.34 billion yuan. In terms of industry, only the commercial trade industry showed a net inflow, with an inflow of RMB 19,799,700.
Northbound funds showed a net outflow trend for 2 consecutive days. On Tuesday, net sales amounted to 3.139 billion yuan. Among them, the net sales amount of Shanghai Stock Connect was 2.725 billion yuan, and the net sales amount of Shenzhen Stock Connect was 414 million yuan.
The following is a summary of major capital dynamics such as market capital, northward capital, Longhu List, Liangrong, etc. by a reporter from the Securities Daily for investors' reference.
1. On Tuesday (June 29), DDE buys TOP20 large orders with funds
2. On Tuesday (June 29), the fund flow of Shenwan's first-level industry large order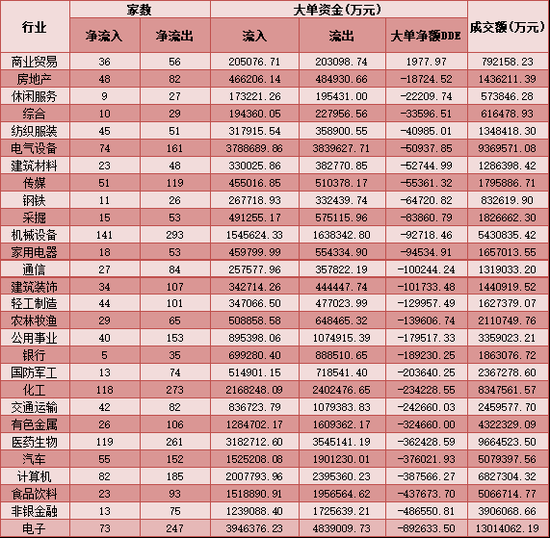 3. On Tuesday (June 29) price limit shares

4. On Tuesday (June 29) Longhuban Institutional Trends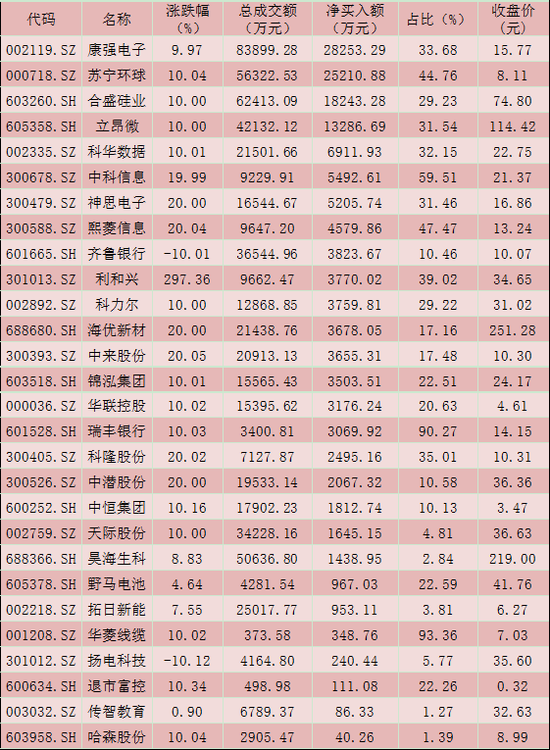 5. On Tuesday (June 29), the trading of the top ten active stocks in Shanghai and Shenzhen Stock Connect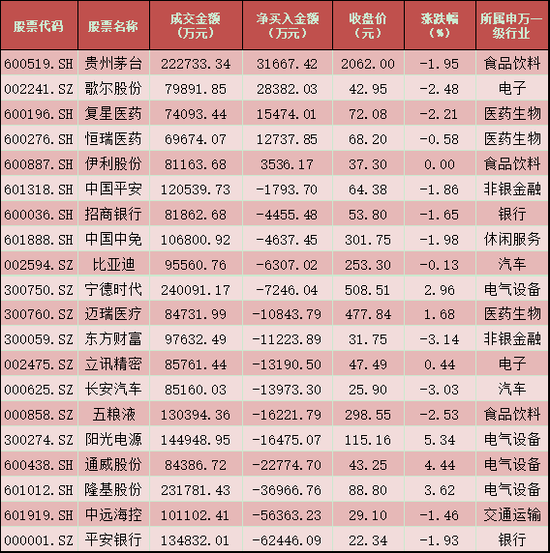 6. On June 28, Shenwan's first-level industry two financing transactions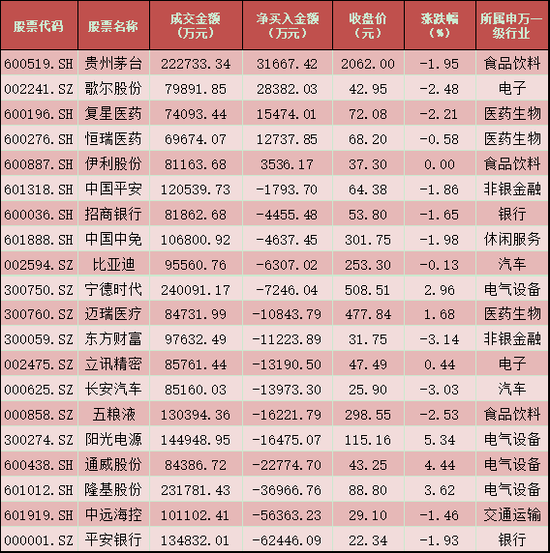 7. On June 28, TOP20 financing net purchases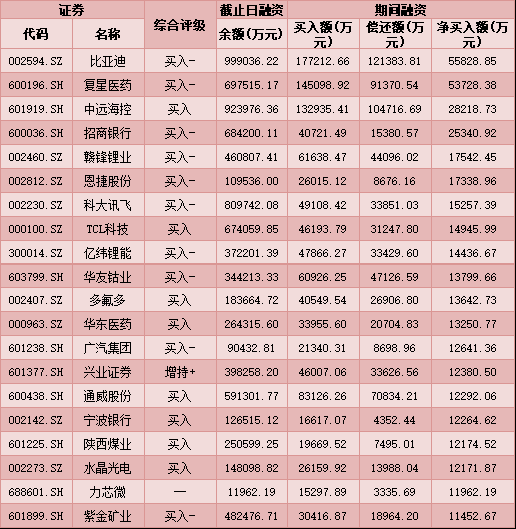 Watchmaking: Zhao Ziqiang
Is the bull market coming? How to get on the bus quickly, the gold medal investment advisor service is free >>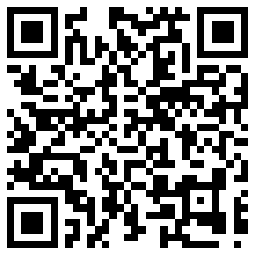 Sina statement: This news is reprinted from Sina's cooperative media. The publication of this article on Sina.com is for the purpose of conveying more information and does not mean that it agrees with its views or confirms its description. Article content is for reference only and does not constitute investment advice. Investors operate accordingly at their own risk.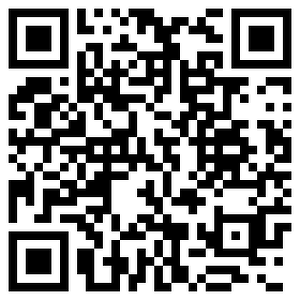 Massive information, accurate interpretation, all in Sina Finance APP
Editor in charge: Yang Hongbu
.