The president, who sacked a poll security official on Tuesday, is shifting the battle to political ground.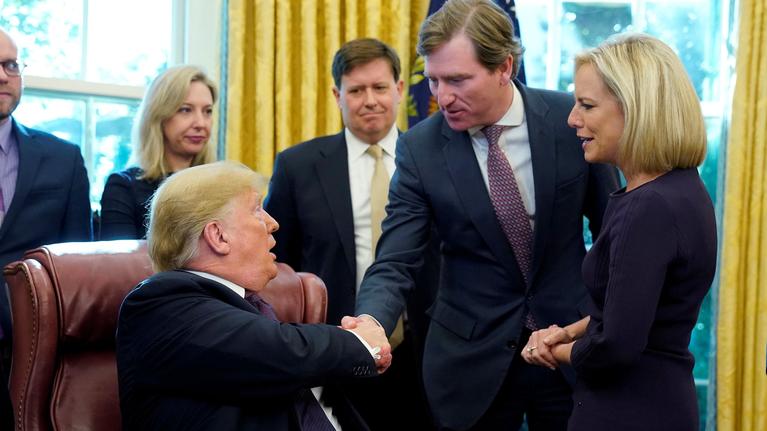 Washington
The post-election crisis continues in the United States. Donald Trump, who has accused Democrats of massive fraud since election night, and has refused for two weeks to recognize his defeat, announced Tuesday evening the dismissal of the director of the IT security agency and infrastructure security, which he had appointed in 2017. Christopher Krebs, former director of strategy for the computer giant Microsoft, was tasked by Trump with ensuring the security of the elections, after suspicions of Russian hacks surrounded the 2016 ballot.
As the head of the new Homeland Security agency, Krebs had coordinated the federal government's efforts to ensure computer protection of the electoral system, describing his mission as bipartisan and apolitical. His action had been hailed by both camps.
But while Donald Trump was outraged by rumors of fraud during his election there
.