DGIST (President Yang Kook) announced on the 15th that a research team led by Professor Jin-Soo Seo of the Department of Brain and Cognitive Sciences has identified the way in which astrocytes with 'APOE4', a genetic risk factor for Alzheimer's dementia, cause pathological phenomena.
The APOE4 gene in astrocytes in the central nervous system is one of the genetic risk factors for Alzheimer's disease. In general, it is known that the risk of developing Alzheimer's dementia is 5 to 10 times higher than that of those with the APOE3 genotype. However, it is not clear how the APOE4 gene causes pathological phenomena.
The research team produced brain cells with the APOE4 and control APOE3 genotypes by applying the DNA-cutting technology to human-derived pluripotent stem cells. We also explored the role of APOE4 star glial cells on amyloid beta production in neurons.
As a result of the study, the mechanism was found to lead to increased neuronal amyloid beta secretion by increasing the formation of lipid rafts in neuronal cell membranes as APOE4 star glial cells secrete excessive cholesterol.
In collaboration with the research team of Professor Dae-Won Moon, chair professor in the Department of New Biology, the research team used cell membrane analysis technology using time-of-flight secondary ion mass spectrometry (ToF-SIMS) to directly observe changes in cholesterol in lipid rafts of neurons.
Professor Seo Jin-soo said, "Through this study, the APOE4 genotype and astrocytes contributed to the amyloid beta production of neurons, suggesting a new direction for Alzheimer's dementia research. We hope to be able to present the
The research team is currently analyzing the location of cell membrane proteins in lipid rafts by combining cell membrane analysis technology and protein staining technology. Through this study, it is expected to more accurately understand the cause of the promotion of amyloid beta production in Alzheimer's dementia and to derive a method to effectively control it.
In this study, Se-in Lee, a doctoral student in the Department of Brain and Cognitive Sciences at DGIST, was the first author, and a research team led by Professor Dae-won Moon, Chair of New Biology, participated as a co-researcher. The results were published online on the 26th of last month in the international academic journal Stem Cell Reports.
This research was carried out with the support of the National Research Foundation of Korea's Sejong Science Fellowship, the New and Mid-level Researcher Project, the Brain Science Source Technology Development Project, and the POSCO TJ Park Science Fellowship.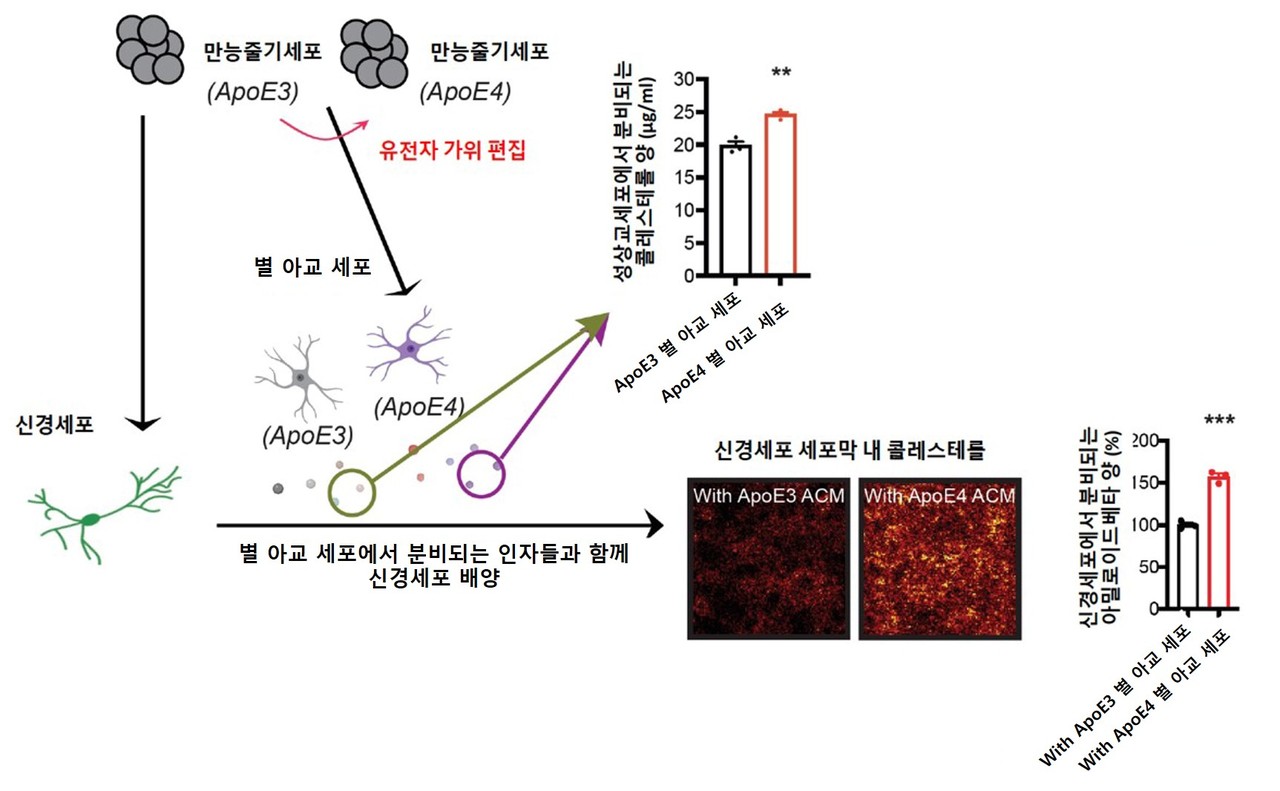 Send articles on social media