By Pablo Andrés Alvarez / [email protected]
Eight first-year medical students from the National University of the South carried out a campaign together with INTA and the horticultural producers of Sauce Chico to nutritionally supplement families who receive food bags in the Mariano Moreno and El Saladero neighborhoods of our city.
In the framework of the subject called "Field Work", the students Sol Salum, Ana Talmon, Francisco Guerrero, Cristian Domínguez, Fanny Desiderio, Leila Manosalva, Clara Luro and Luz Martínez, under the guidance of Sergio Velovich, detected the lack of dietary balance, causing overweight in members of many families who receive this type of social assistance.
"The foods that are distributed are basically carbohydrates, because they are satiating, they are not perishable and they do not use much gas from the carafes when cooking them. From that point of view, it is logical, but we wanted to solve this problem by adding fruits and vegetables ", commented Luz Martínez, one of the members of the group.
That is why they contacted Sandra Bimbo, director of School 11, where more than 70 food bags were delivered every two weeks.
"A virtuous circle was created. Because we are in contact with INTA, through Federico Castoldi, and with the horticultural producers of Sauce Chico to obtain the merchandise ".
The donation network was completed with the Association of Parents with Down Syndrome (INTEGRAR), which made its MercadoPago account available to receive contributions from neighbors who wanted to collaborate.
The promoters of this initiative, which recently ended and reached 83 families, are in their first year of Medicine. For the Field Work subject, they must work for 3 years together with a neighborhood identifying health problems together, and try to solve them.
"The idea is to raise aid. We find that the Integrar and INTA campaign lasts a month in each neighborhood, so, with my colleagues, we decided to carry out something similar by other means to support the project in these two neighborhoods ".
The funny thing is that none of the eight members of the group of students know each other personally, because they could not start studying in person due to the pandemic.
"We did everything virtually, which was not easy. Obviously this will not be the only work we will do in the next three years. The intention is to establish a bond of trust with the people of that neighborhood so that they entrust us with their problems and we try to give them tools to solve them together, "added Luz Martínez.
Meanwhile, INTA's campaign continues.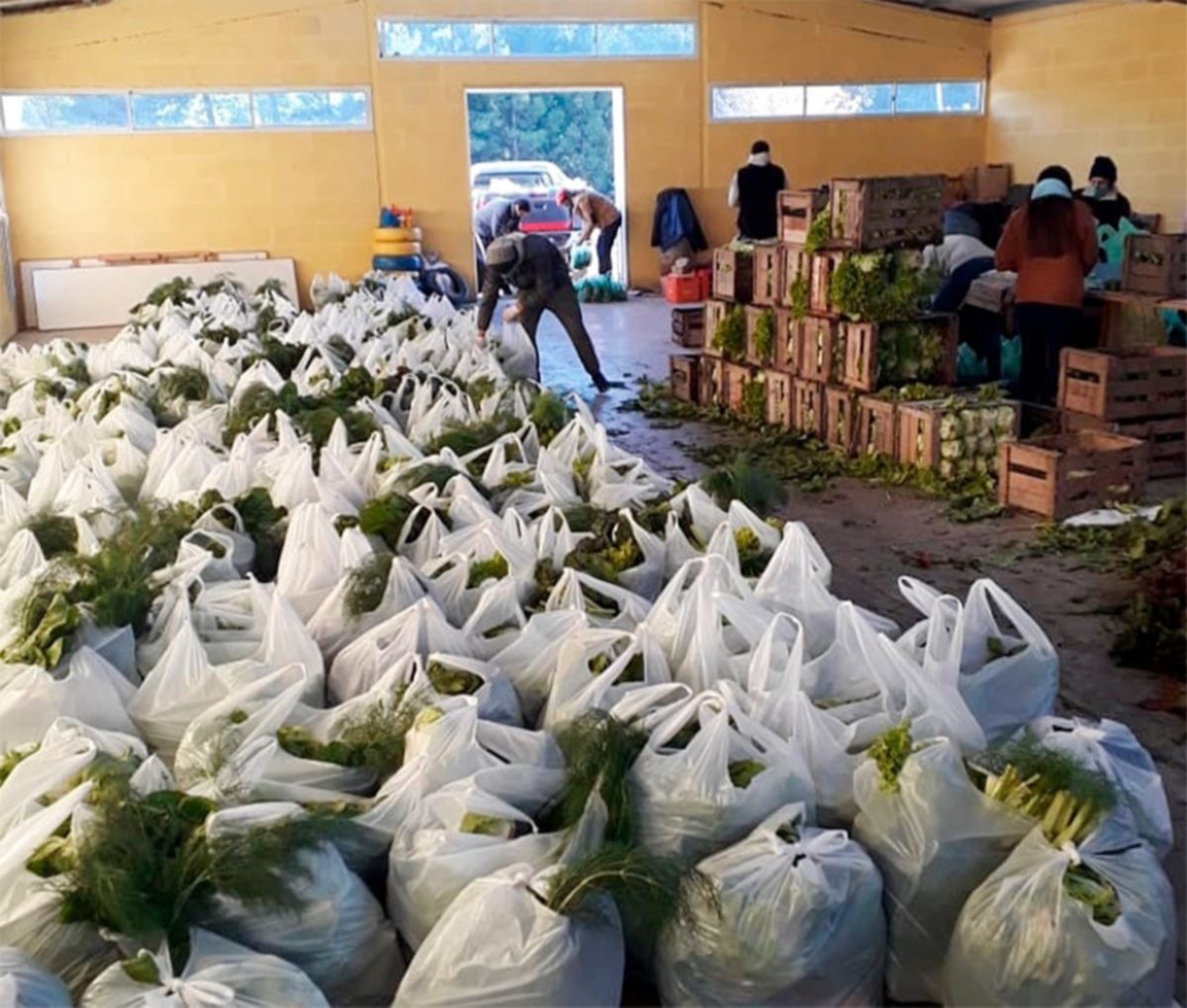 "With local producers and various work groups we articulate campaigns so that educational institutions, picnic areas and others can acquire bags of vegetables to nutritionally supplement what food assistance provides," explained INTA's Head of the Bahía Blanca Extension Agency, agronomist Federico Castoldi.
And he added: "The composition of the bag varies according to the availability of the vegetables, and it is harvested just before it is delivered, to have the least amount of waste possible. This is also a very big help for the producers, who like many families are affected in their income by the quarantine ", he added.
He also said that since the beginning of the quarantine, local producers sold 14,000 bags of vegetables at very low prices, and donated another 7,000.
The vegetables come from the Grupo Cambio Rural de Productores de Sauce chico and Colonia la Merced, whose members have their productions in the peri-urban area of ​​the city.
.