I've been using FlexiSpot, an electric standing desk as a game streamer for two years now, and I've been doing DIY with cable routing. It's convenient when cleaning, but the burden on the desk increases, soIf you imitate it, please do so at your own risk.
Problems when raising and lowering the top plate
Standing desks are convenient, but cable management can be a problem.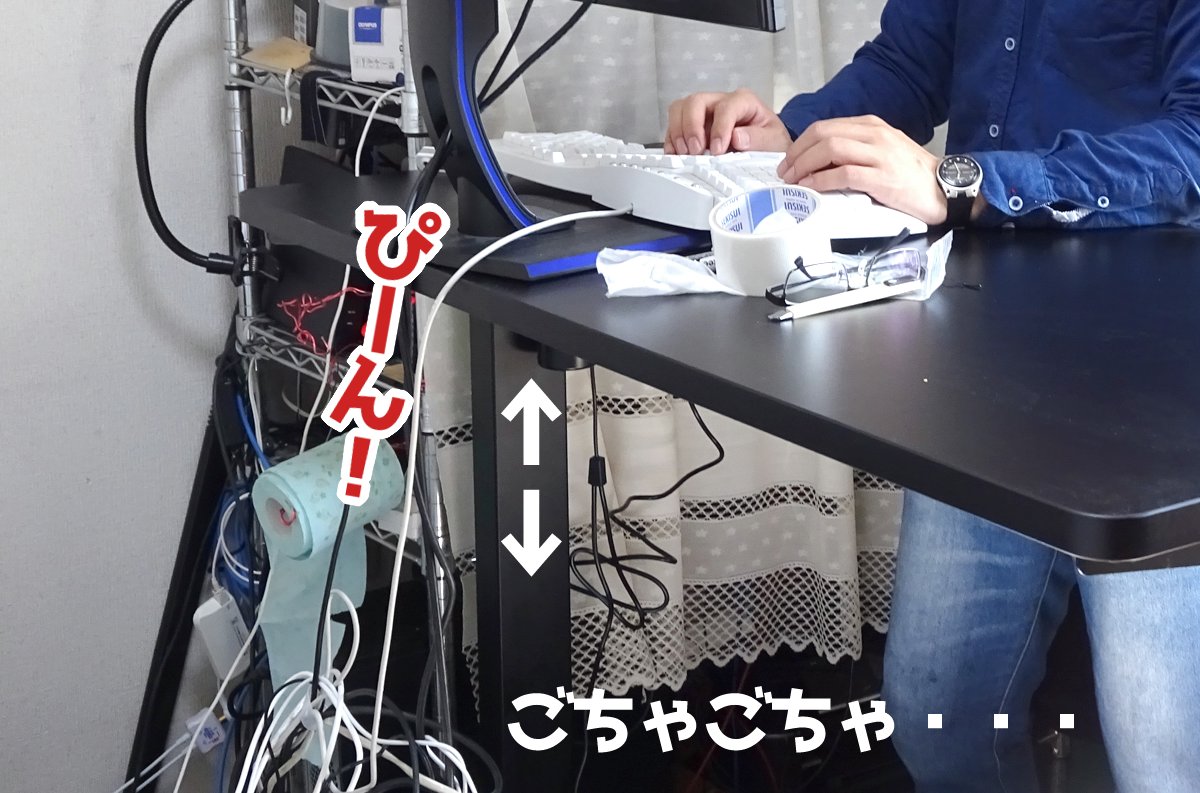 Especially for those who work with a lot of electrical devices such as displays and smartphone docks on the top of the standing desk.When the top plate is raised and lowered, the cable is… Oh! a! a! Not reach! ···and.
Due to my work, I can't reduce the number of such cables, so I'm devising a layout that takes into account the width of the lift and purchasing long cables. However, if you do so, the excess cable will inevitably get in the way and make cleaning difficult.
You can't go up and down unless the cable is long, but I don't like the long cables scattered on the floor and making it difficult to clean.
I wanted to solve it.
Standing desk cable routing
Things I bought for 100 yen
wire mesh
Remote control rack (steel remote control case)
Cable bundling (insulock)
Aluminum wire (easily squishy)
a little wire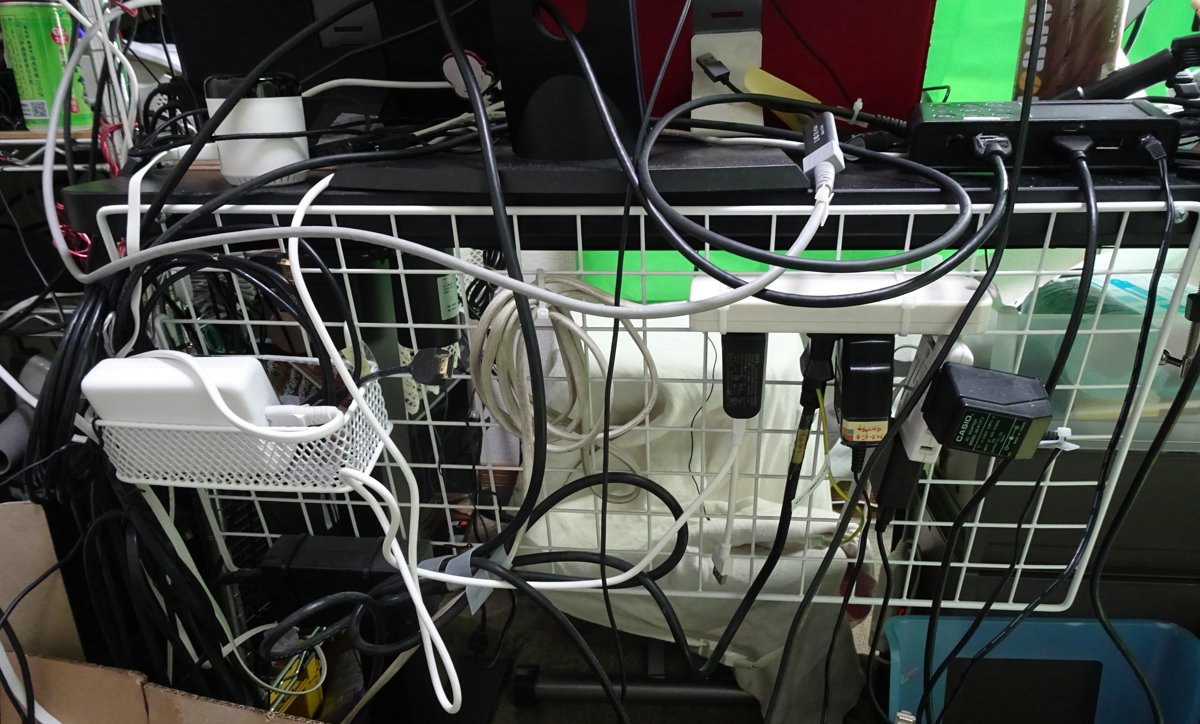 Hook the wire rack with the extra screws
I remember that this screw was probably attached to the electric standing desk FlexiSpot. I made a hole by myself with a drill and forcibly embedded it with a screwdriver.
All you have to do is screw it in, leaving enough screw height to hang a 100-yen-priced wire rack. easy.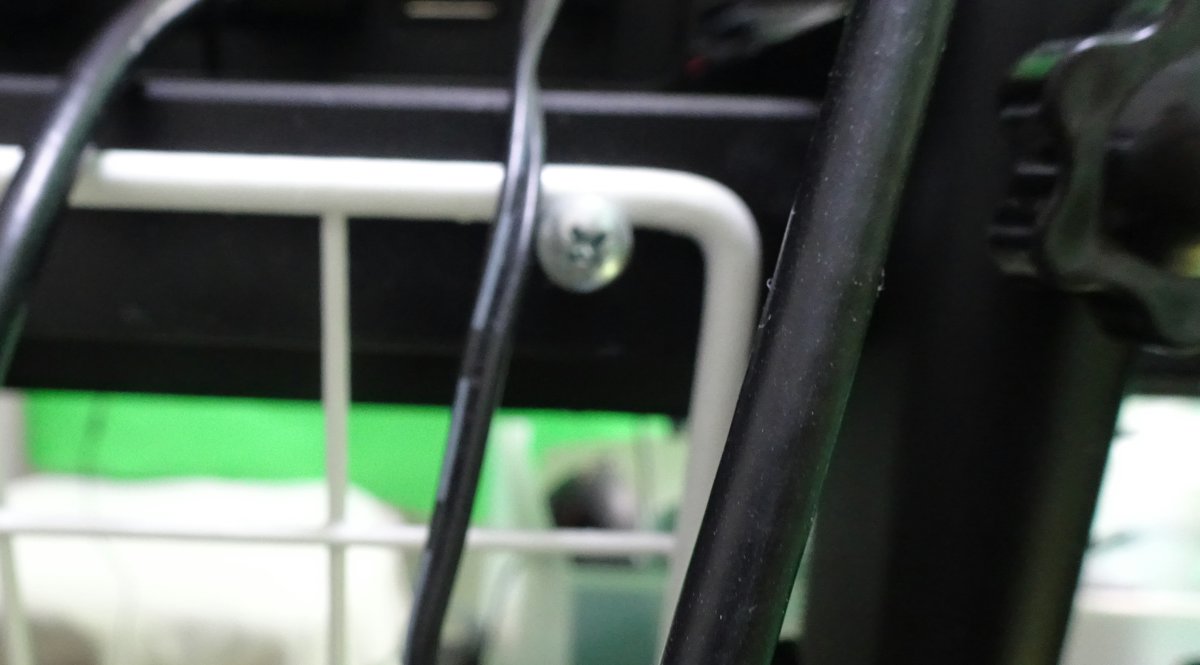 Secure the power strip with a cable tie
When you place something that requires a power supply on the top board, the trouble is around the power supply. Some gadgets have shorter cable lengths. Power is supplied to them from the power tap that is stopped with the cable ties in this way.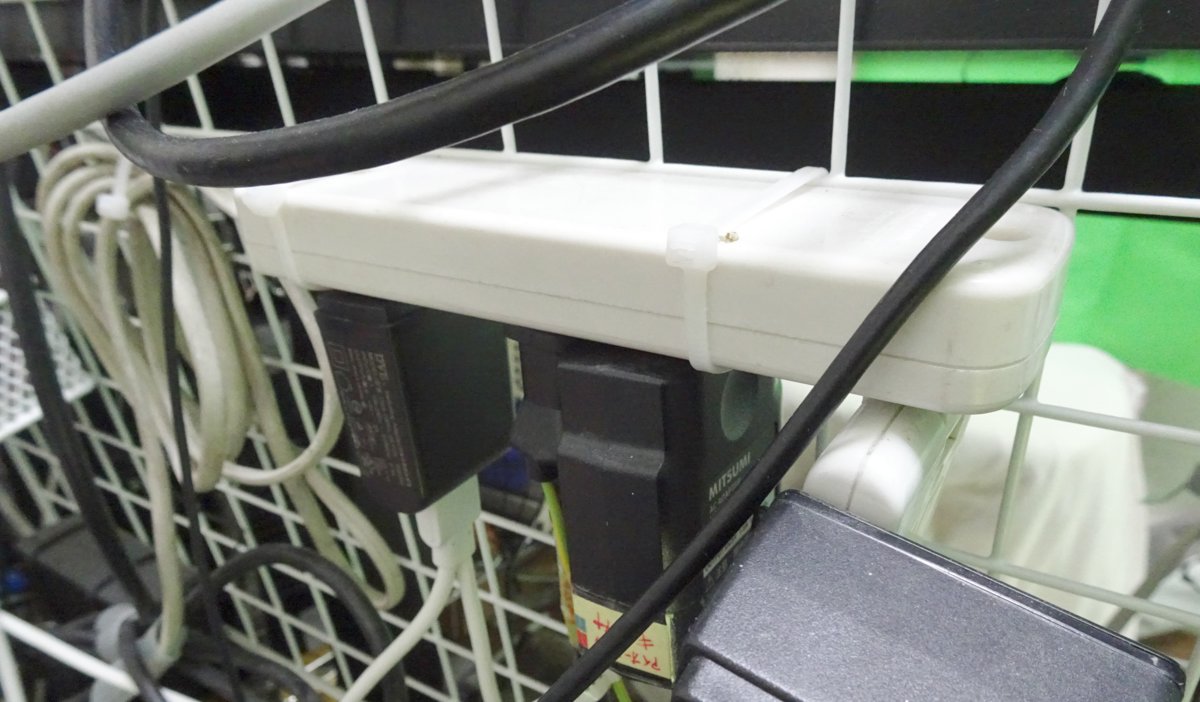 It is recommended that the outlet of the power strip face downward, as it reduces the risk of dust.
Remote control rack for heavy AC adapters
The problem with the electric standing desk FlexiSpot is the movement of cables when going up and down. However, the problem is that some of them can only be used with huge outlets such as AC adapters.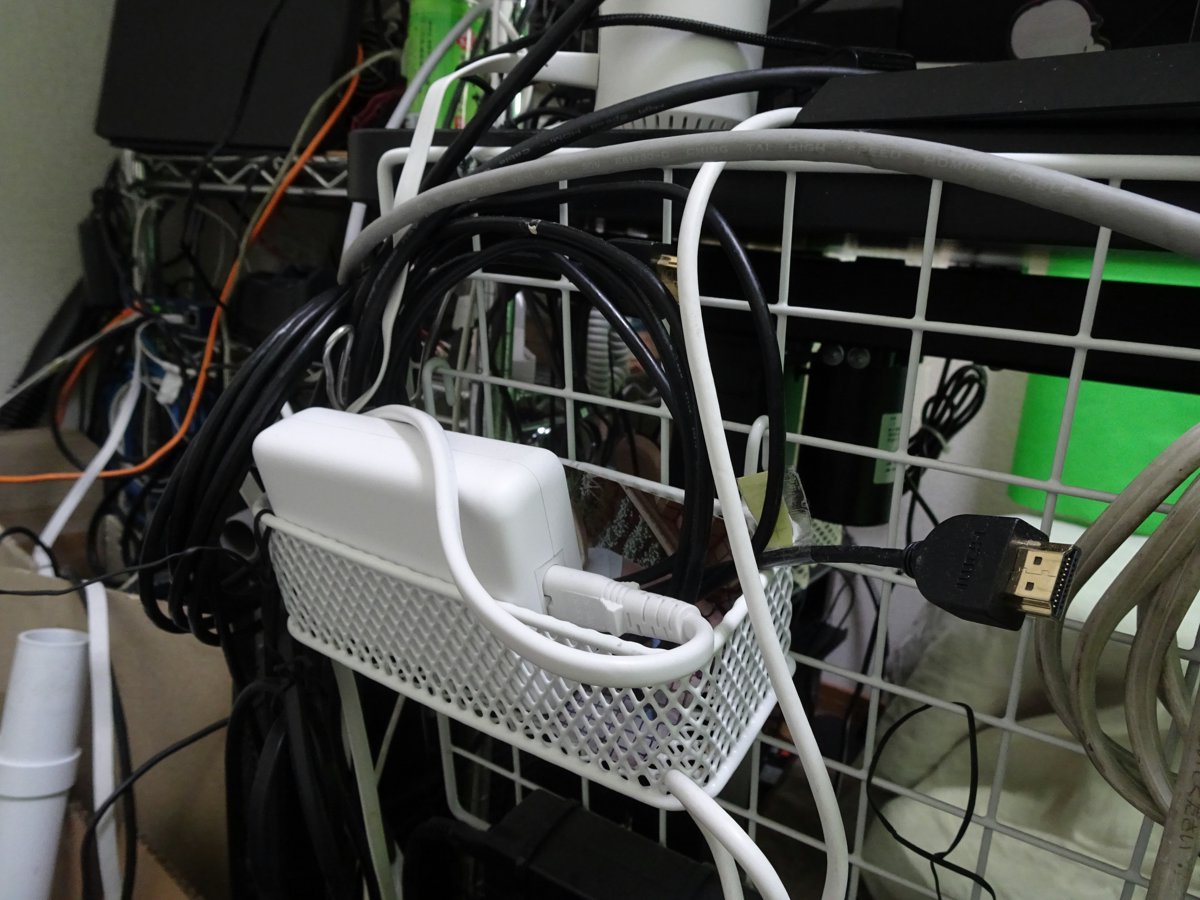 What I found at 100 Yen store is a remote control rack. It hooks nicely onto a wire rack and holds a little power adapter circuitry.
After that, you can use easily bendable aluminum wire to make hooks, hang headphone cables, bundle excess cords, etc. Aluminum wire and bundling wire are really talented.
>> cheap!Less than half price on Amazonfood time sale
View special sale page
Bundled cables for easy cleaning
In this way, if you bundle the cables with a wire rack, the cables will not hang on the floor. Clean!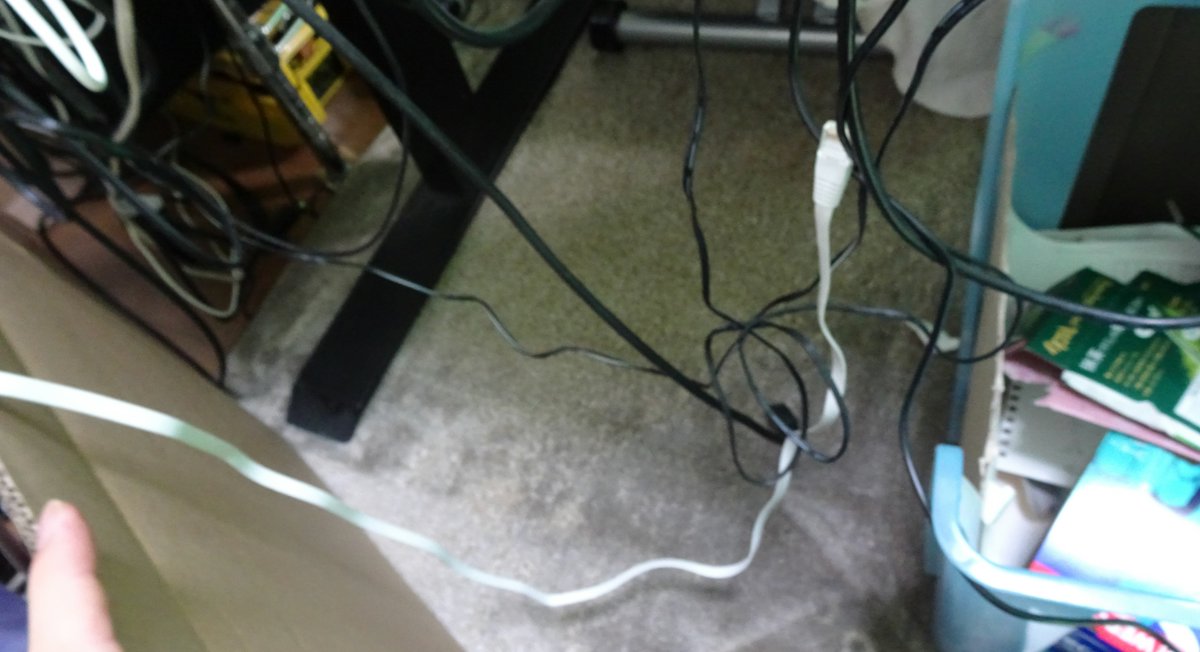 The FlexiSpot standing desk is electric, so you can easily move it up and down to avoid a fixed posture. However, for that reason, the cables must be long and loose. However, if you organize your cables well with a wire rack, you can clean up under your standing desk like this, making cleaning a breeze.
For those who think that the cable group looks tough, I think it would be better to buy scraps at 100 yen shop and hide them. Since the electrical system is integrated,Be careful with heatHowever, I think you can DIY a little light blindfold.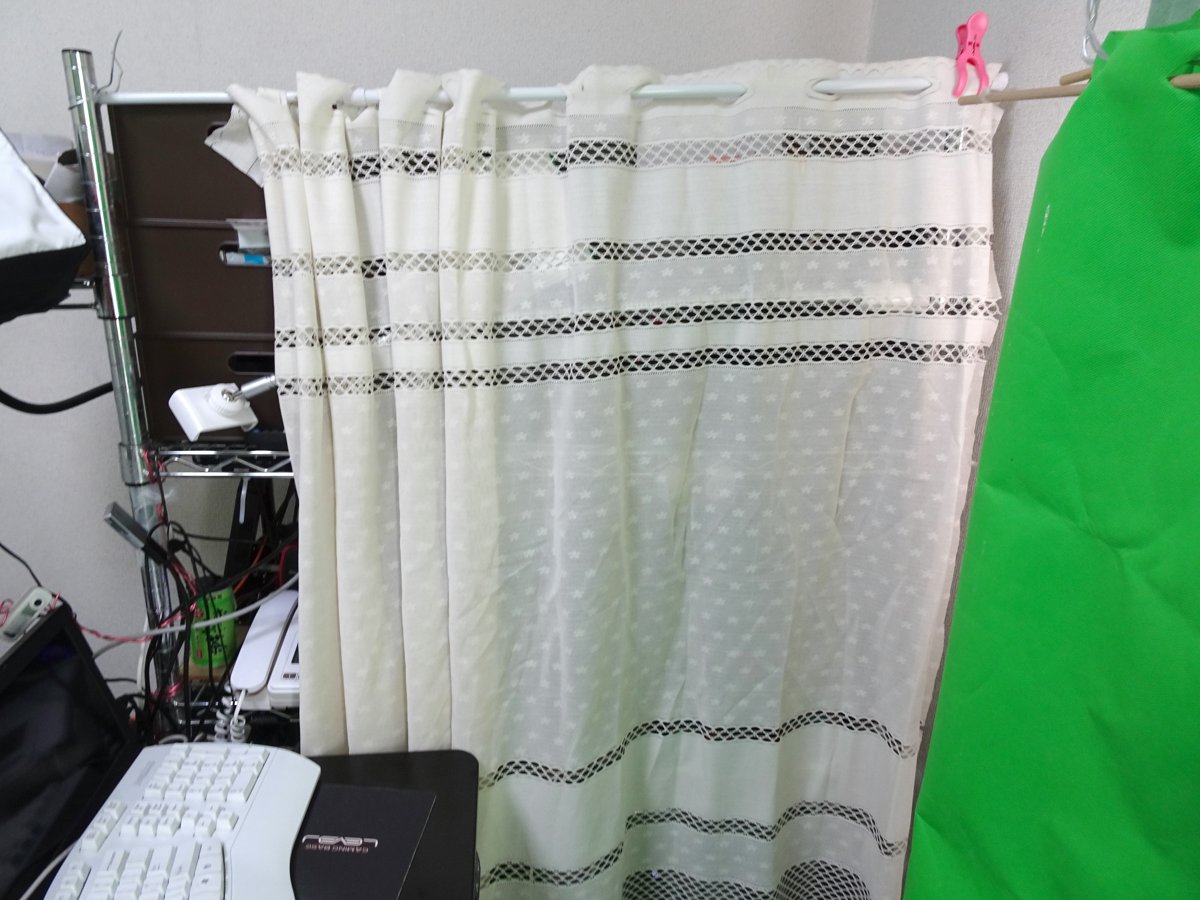 The wire racks and cable ties I introduced are summarized in this article, so please take a look.
And now, I'm hiding the plastic van I bought at the home center.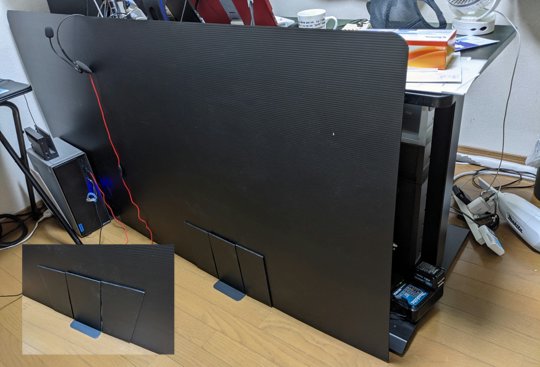 >>Recommended goods for 17 videos that neatly hide computer desk wiring storage
see more on the site
Important things not taught at school 1 Organize | Obunsha, Hisae Irie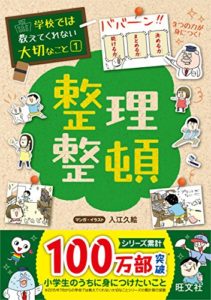 See more on Amazon
See details on Rakuten
See details on Yahoo! Shopping
>> Click here for the latest list of popular "Tidying Up: Books".
See more on Amazon
summary
Wiring with extra leeway in consideration of the lifting width
Collect surplus cables in a wire rack
Racks solve heavy items such as AC adapters
Wire racks are really powerful for tidying up wires. Please try it. When you feel refreshed, cleaning and maintenance after that will be really easy!
…and this is how I update my blog every day. If the article is of any help to you, please donate to keep me motivated.
Throw 100 yen on this blog
・ ・ ・ ・ ・
>> cheap!Less than half price on Amazonfood time sale
View special sale page
↓↓↓Free newsletter now available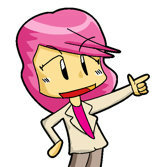 Standing desk cable routing