ENHYPEN Preparing to hold the first full concert in Thailand ENHYPEN WORLD TOUR 'MANIFESTO' in BANGKOK Date 28-29 Jan. 2023 at Impact Arena, Muang Thong Thani by the organizer BEX Tickets are priced at 6,800 / 6,500 / 6,300 / 5,900 / 4,500 / 3,500 / 2,500 baht. Tickets are on sale this December 3-4 at Thaiticketmajor
details of ticket sales date
ENGENE Mem Roundber Presale
December 3, 2022 from 10:00 AM to 10:00 PM.
Must apply and pay for ENGENE Members.hip Completed within 7 Nov at 12:00 noon – 11 Nov at 12:00 noon only.
common cycle
4 December 2022 at 10:00 a.m. onwards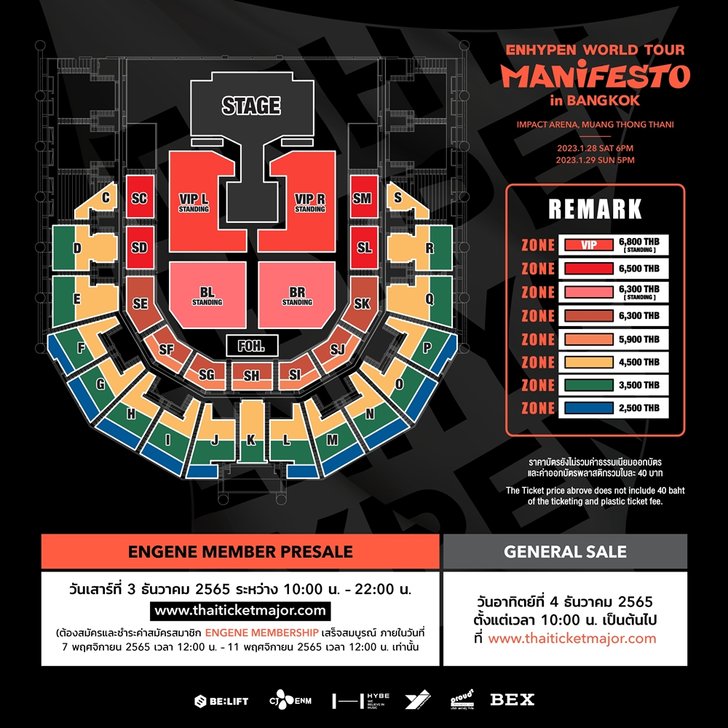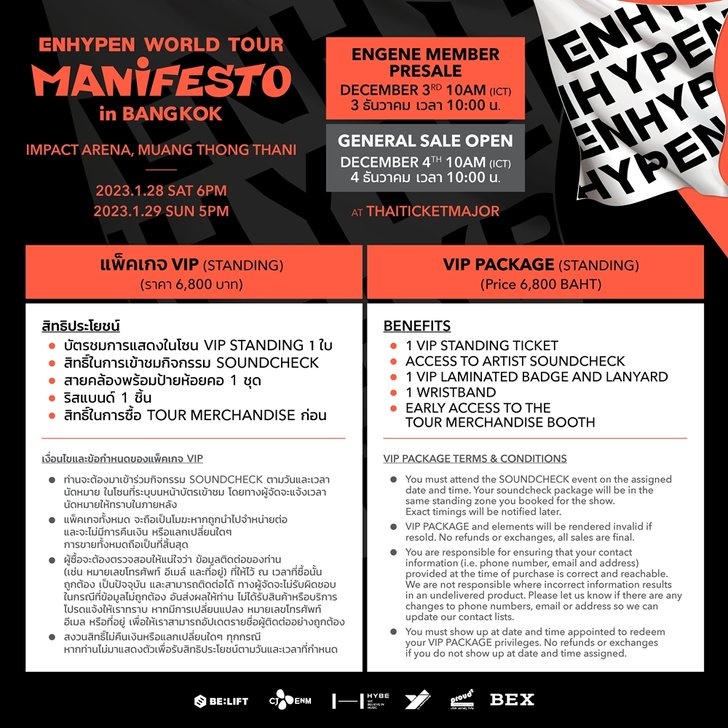 ENHYPEN The hottest boy group from Belift Lab (from CJ ENM and Hybe Corporation) is coming to Thailand for the first time since their debut in two years. listensonghits like "Given-Taken", "Drunk-Dazed", "Tamed-Dashed", "Blessed-Cursed", "Future Perfect (Pass the Mic)" andsongthat every K-POP fan must know. "Polaroid Love" for sure
ENHYPEN WORLD TOUR 'MANIFESTO' Start at Seoul South Korea on September 17-18 before continuing to fly to show in 6 major American cities throughout October. and moved to Japan in November and January After Japan, it's Thailand's queue on January 28-29, 2023 and the Philippines on February 4-5.