Updated:
save

Related news
As is known if a car is safe in case of an accident, thanks to EuroNCAP, or ecological, thanks to GreeNCAP, it is already possible to know if a vehicle is cyber insurance, thanks to Eurocybcar, an organization that will make the test results public so that the consumer can know and compare the level of cybersecurity of cars.
This test has a double objective: on the one hand, check that the car correctly protects your privacy -and that of passengers traveling with you-; and above all, if it also protects your own life.
In the Eurocybcar test three types of tests are performed: physical access tests, remote access tests and official APP tests They offer the car brands themselves to remotely control their cars, and that the driver is downloaded to their mobile. All these tests are performed by a team of certified auditors, consisting of hackers, car testers and experts in legal matters.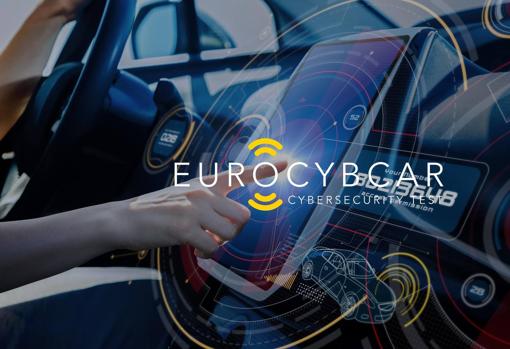 In addition to collaborating with car manufacturers and, therefore, providing very valuable information to the user for the purchase of a vehicle, Eurocybcar confirms that there are various institutions, as well as state forces and security forces that have shown interest in analyze the cybersecurity of your vehicle fleets. In fact, some have already started the procedures for their vehicles to be tested.
Candidates to undergo the test
The candidate cars to pass the test are "all those who have a minimum of technology on board … that is, practically all". It is enough that they have among their equipment with systems so common today like Bluetooth, browser, emergency call -that It is mandatory in newly approved cars from April 2018-, ABS, WiFi connection key with remote control, airbag or an application that allows you to control data and functions of the vehicle from your mobile phone – how to open the doors, turn on the lights, know the exact position of the car …- says Azucena Hernández, CEO of Eurocybcar.
Once the vehicle has undergone the test protocol a seal is granted with a note that goes from one to five. The higher it will mean that the analyzed car has a higher level of protection; that is, "it will be a guarantee that you are facing a model in which the data that the car stores from you is protected" when, for example, you connect your smartphone.
A good note in the test will also be synonymous that the car in question has implemented the minimum measures to prevent someone from taking remote control of elements such as steering, brakes, engine … which could cause accidents with serious risk for your life, that of the occupants or that of other road users.
And "it is not necessary for a cybercriminal to resort to complex strategies to access the car: it is enough for a person to connect a USB with a virus in the sockets of the vehicle … so that the car 'becomes infected' and that end up affecting the operation of your control systems, even causing the vehicle to suddenly stop while it is running. "
Eurocybcar is under the umbrella of the Basque Cybersecurity Center -BCSC- one of the European reference centers in cybersecurity and directed by Javier Diéguez.
.