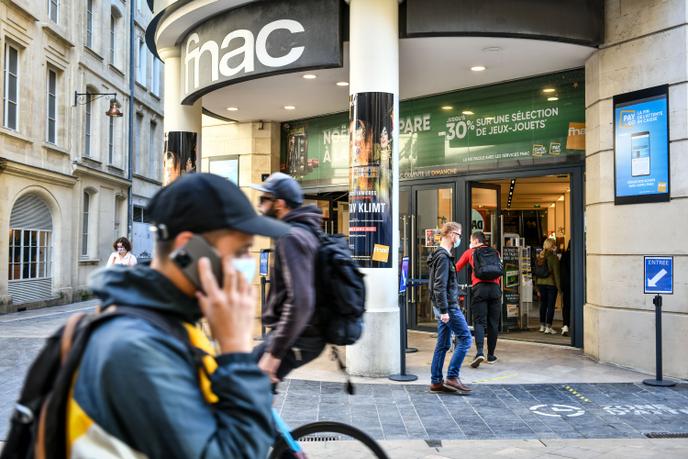 This is a first breach in the device planned Thursday by the government to maintain the sale of so-called essential products in the country. Barely published, the list of commercial activities authorized during the reconfinement will already be amended.
After a conference call by Bruno Le Maire, Minister of the Economy, Finance and Recovery, and Roselyne Bachelot, Minister of Culture, with representatives of the book industry and those of the large distribution, the government announced on Friday that "The book and culture departments of supermarkets", including Fnac, "Would be temporarily closed". The measure, which Bercy excluded however Thursday, will come into force on Saturday, October 31.
Read also
Covid-19: first day of a reconfined France; the book shelves of supermarkets are closing tonight
"A boulevard to Amazon"
The Syndicat de la librairie française, which has been calling for this restriction since the announcement of the administrative closure of book stores, considered non-essential, concedes that it does not "Solves part of the problem", offering " a boulevard in Amazon ". Only the reopening of bookstores will contribute to "Restoration of truly fair competition" according to him. Bercy and the rue de Valois ministry specifically promise a meeting " next week " with "Actors in the book industry to study (…) the terms of a possible reopening of bookstores ".
Article reserved for our subscribers

Read also
Reconfinement: bookstores are not immune to closure
The government is thus trying to stifle the controversy resulting from the distortion of competition caused by the operation of a product department. "Non-essential" by Carrefour, Fnac and other distributors of "Essential products". Several voices had pointed to the aberration of the closure of bookstores while Fnac, open because a supplier of computers, telephones and reams of paper said to be essential for teleworking, could sell its books. It is "For the sake of responsibility" that the brand will close access to "Its culture departments", finally argued its general manager, Enrique Martinez, Friday evening.
Fnac – which generates 17% of its turnover on editorial products (books, CDs, DVDs) – is not the only one to make this concession to the book world, for – on paper – a period of two weeks; Carrefour, Auchan and other Leclerc will have to do the same. The whole represents nearly half of book sales in France. " The first victims of this decision are the authors and publishers », Observes Jacques Creyssel, president of the Federation of commerce and distribution. The representative of the interests of supermarkets in France talks about it on purpose to avoid the risk of this demand spreading to other sectors.
You have 50.76% of this article to read. The rest is for subscribers only.