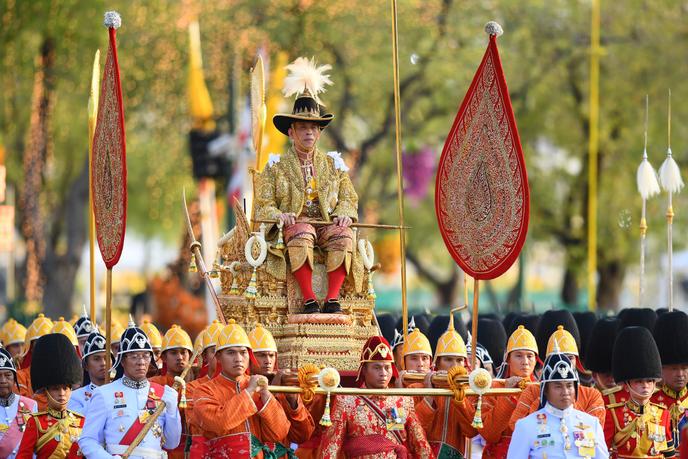 "The monarchy is the keystone of our system: do away with it and it's civil war! ", Warong Dechgitvigrom, 59, retired gynecologist and former MP, does not look like the caricature of these "ultras" who, in this period of student rebellion against the government, embody the die-hardness of certain staunch supporters of King Vajiralongkorn from Thailand. Like the former head of the army, General Apirat Kongsompong, who recently described the positions taken by the opponents of the military-royalist oligarchy as "Diseases more difficult to treat than Covid-19" …
Mr. Warong, founder of the brand new "Thai Pakdee" ("Loyal Thais") monarchy advocacy group, is however one of those who thinks the ruler of Thailand must remain an untouchable figure. And that the ancient institution embodied by the latter is the guarantor of the best of all possible worlds in the former kingdom of Siam.
"Ambiguous speech"
"We are a country where corruption reigns, especially among politicians: we need a body, located at the highest point, which allows us to counterbalance these abuses, and this body is the monarchy", explains Mr. Warong in the living room of his large apartment in a residential district of Bangkok. If he considers that his country should not renounce the achievements of Western influence, there is one word he cannot bear to hear: that of "republic", a system that some people call here for 'proved the success of the #RepublicofThailand hashtag, shared 740,000 times in half a day at the end of September after Conservative senators and MPs refused to vote in parliament in favor of a draft constitutional amendment.
Article reserved for our subscribers

Read also
Thai students shake up taboos in the kingdom
For the founding president of "Thai Pakdee", there is now peril in the remains: while the demonstrations have multiplied in recent months around the royal palace in Bangkok, the students have dared to ask that the king give up some of his powers and confines himself to his theoretical role of constitutional monarch.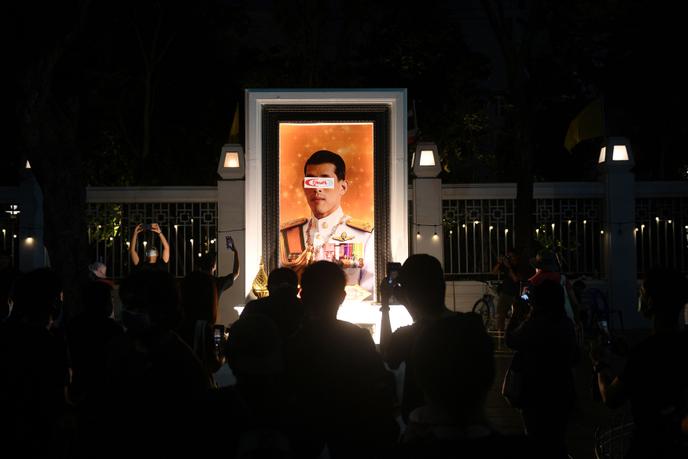 But if the latter claim to wish the survival of the institution, while wanting it to become more democratic, Warong does not believe in it: "They hold an ambiguous speech: if we interpret it, it is clear that they are in favor of a republican system. " He thus insists on the need to "Obstruct the Chung Chart" – those who "hate the nation And, by extension, the king. This would be the case, according to him, of one of the most popular personalities of the opposition, the forty-something Thanathorn Juangroongruangkit, whose New Future Party came in third position in the legislative elections of March 2019. "Thanatorn is also a republican", accuse Warong.
You have 61.9% of this article to read. The rest is for subscribers only.