CCC announces thatnew clusterIn the company, Din Daeng district, checkCovid-19 120 employees found infected, 54 people ordered to isolate and close the company for 14 days, totaling 70 clusters across Bangkok.
On June 9, 2021, Dr. Apisamai Srirangsan, Assistant Spokesperson for the Center for Epidemic Management of the Coronavirus Disease 2019 (COVID-19) or Prof., announced that Bangkok Found a new cluster added inDin Daeng District is Applied Sport Supply Company by testing for COVID-19, 120 employees found infected with 54 people, therefore officials went to the area and closed the company from 4-18 June 2021. The infection is in the process of being referred for treatment. and isolate appropriately Make the cluster consolidate all over Bangkok. There are currently 70 clusters.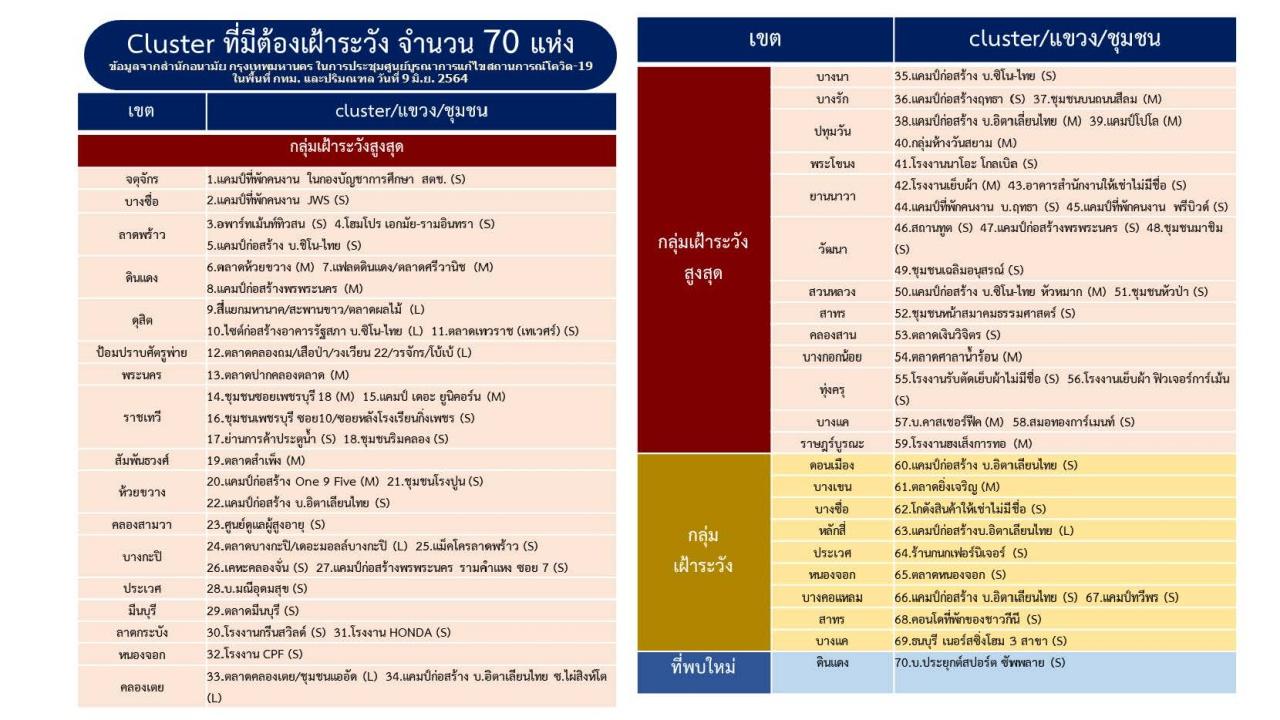 However, officers are still on the highest alert in 409 registered construction worker camps across Bangkok, with a total of 62,000 workers. Use the bubble and seal system to control its spread to the community. Officials also randomly inspected camps of more than 100 workers, and if two of the 75 infected are found, the prevalence of the disease is more than 5 percent of the randomly tested workers.
Read more…