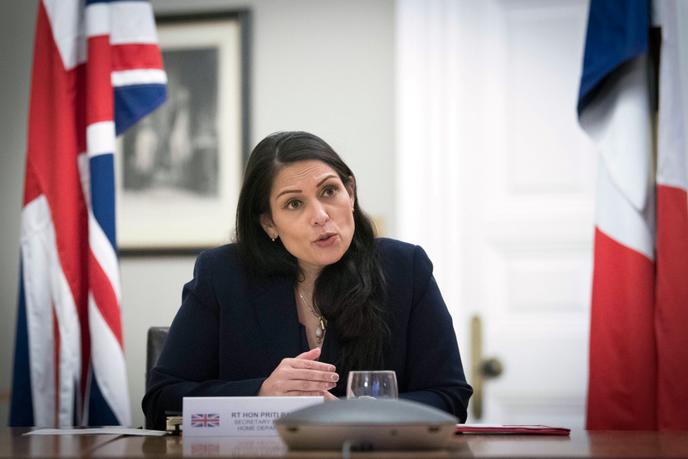 The announcement of an agreement between France and the United Kingdom to curb illegal immigration through the Channel was made on Saturday November 28 by Priti Patel. The British Home Secretary and her French counterpart, Gerald Darmanin, said they wanted to make the route taken by more than 8,000 people this year impossible.
The agreement provides for the doubling of French patrols from 1is December – without giving the precise number – which will be supported by drones and radars to identify those who attempt the crossing, she said on British channel BBC. Mme Patel welcomed the deal, saying it would allow the two countries to "Share the mission of making the Channel crossings impossible". The two countries have agreed to spend 31.4 million euros for these measures.
Article reserved for our subscribers

Read also
In the Channel Strait, migrant crossings by "small boat" are increasing
Source of tension
In recent months, more and more migrants have tried to reach Britain through this dangerous and busy route. Four deaths were recorded in 2019, and seven since the start of the year. The matter was a source of tension, with the United Kingdom accusing France of not getting enough involved to prevent the crossings.
In September, French authorities said they had intercepted more than 1,300 people trying to reach the United Kingdom, a handful of whom had tried to swim across the Channel for about thirty kilometers.
Article reserved for our subscribers

Read also
La Manche, the other sea where migrants' dreams are drowned
Between the 1is January and August 31, around 6,200 migrants tried their luck, using rubber boats, paddles, kayaks and even life jackets. Northern France has long attracted aspirants to illegal immigration to Britain, aboard makeshift boats provided by smugglers, or one of the tens of thousands of vehicles crossing the Channel on daily basis. ferries and trains.