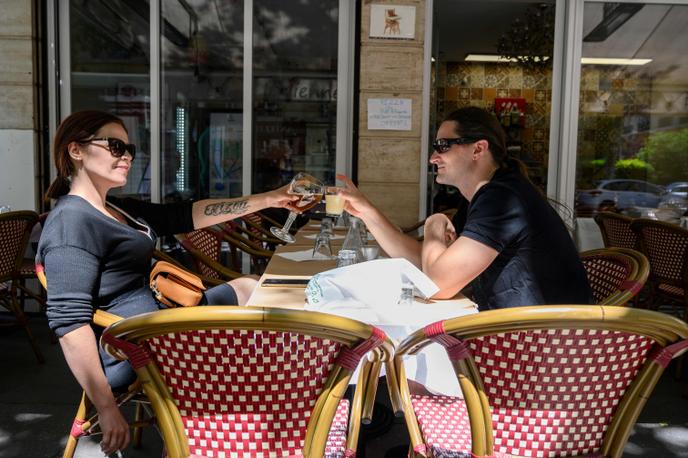 It's a semblance of a return to life before, but it is nonetheless an important step. After more than two months of forced closure due to an epidemic due to the coronavirus, bars, cafes and restaurants in green areas are finally authorized, Tuesday, June 2, to reopen their doors for phase 2 of deconfinement, with strict sanitary rules: maximum ten people per table, at least one meter between each group, standing consumption prohibited in bars.
A decree published Monday in the Official Journal details this new step, recalling in particular that the departments of Ile-de-France, Mayotte and Guyana are in orange because of their health situation.
Almost everywhere in the country, restaurateurs are preparing for this long-awaited moment. "It's optimism that reigns today", says Hervé Becam, vice-president of the Union of Hotel Trades and Industries (Umih). "The standards have started to flash, reservations are being made. "
Article reserved for our subscribers

Read also
"Paris no longer dances, no longer sings, no longer plays. And for the province, this is the most relentless revenge "
"We can reopen but economically it will not be profitable", tempers Didier Chenet, president of the National grouping of independent hotel, catering and caterers (GNI). According to a survey by this organization, around 17% of restaurateurs said they were unable to reopen. Some establishments will wait until September.
In Paris, where only the reopening of terraces is authorized – as in all orange zones -, the town hall has announced that bars, cafes and restaurants could extend free of charge over part of the public space, sidewalks, parking spaces and even some streets closed to traffic.
Read also
In Paris, special "distance" signs
End of travel limit at 100 km
In addition to cafes, the reopening of all beaches on Tuesday is also eagerly awaited, from the English Channel to the Mediterranean. The travel limit more than 100 km from the home will be lifted. As will soon be the restriction of one seat in two on SNCF trains.
All the colleges and schools of metropolitan France will reopen, as well as the lycées of the departments classified green, but in a gradual manner, which means that all the students will not resume on Tuesday.
Article reserved for our subscribers

Read also
Deconfinement: the school in a thousand pieces and without a clear horizon
On Monday, the Ministry of Health also announced a further relaxation of the conditions of visits to accommodation establishments for dependent elderly people (Ehpad) from Friday: they can be done with more than two people at a time outside and two people in a room at the same time. And now minors will be able to participate in these visits, provided they wear a mask.
In terms of health, the Covid-19 killed 28,833 people in France (+ 31 in 24 hours), according to the latest report published Monday evening. The number of patients in intensive care continues to decrease (1,302, or 17 less). It was this slowdown in the epidemic that allowed the government to give the green light to lift the restrictions.
Read also
"Phase 2" of deconfinement: high schools, restaurants, cinemas, sports halls … what can reopen and what will remain closed
"Relive as before the epidemic? Not yet "
But for experts, the second phase of deconfinement does not mean that we must lower our guard. "Relive as before the epidemic? Not yet ", said on BFMTV Arnaud Fontanet, epidemiologist at the Institut Pasteur and member of the Scientific Council consulted by the executive on questions relating to Covid.
"I will not talk about extinction because the virus will stay, but a significant drop [de sa propagation] is in progress ", he said. "There are, however, five new clusters (…) every day. We have more than 100 clusters that have been declared since May 11, so we can still see that the virus is still present ", warned the expert.
Article reserved for our subscribers

Read also
Performance halls in search of lost alchemy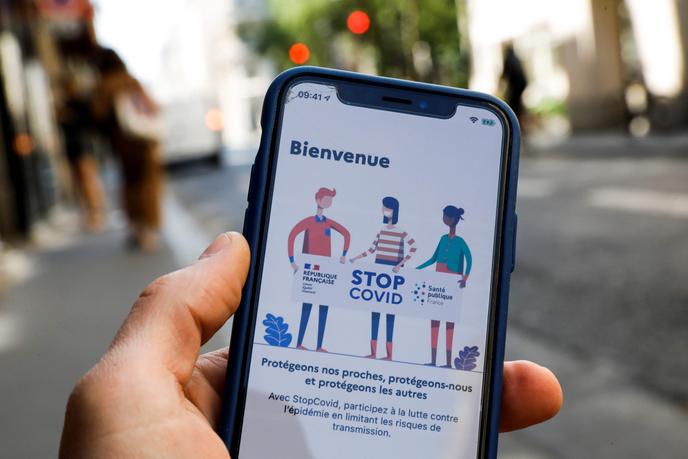 The contested StopCovid application, supposed to identify people surrounded by a Covid-19 patient, and therefore at risk of contracting the disease in turn, should finally be available from Tuesday, June 2 at noon, announced the Secretary of State in charge of digital, Cédric O. "We are currently pushing the application on the blinds [boutiques d'applications] Apple and Google ", But "There is a review time", he explained on Radio J.
"We need as many people as possible", he said, specifying that the inhabitants of the cities were targeted as a priority, where the virus circulates the most.
Read also
Should we install "StopCovid" or not? The debate summarized in an SMS conversation
Our selection of articles on the coronavirus
Find all our articles on the coronavirus in our section
On the epidemic
On deconfinement and its challenges