Scenes cut out
China censors special episode of "Friends" – fans are outraged
Fans all over the world have been looking forward to the special episode of the sitcom "Friends". But in China the disappointment is great: the communist regime censored the episode and cut out several scenes.
Outrage among the fans of the US cult series "Friends" in China: Before the broadcast of the eagerly anticipated special episode about the reunion of the main actors, state censors cut out the appearances of stars such as Lady Gaga, Justin Bieber and the Korean boy band BTS, who took part in the tour fallen out of favor with the Communist Party.
"I have been waiting for the Friends reunion for weeks only to find that the version shown in China is completely mutilated," one user complained on the online networks. "Why can't the censors just let us enjoy a sitcom?" Asked another user.
Lady Gaga was banned from touring China in 2016 after meeting the exiled Dalai Lama. The spiritual head of the Tibetans is a red rag for leadership in Beijing. Justin Bieber has been banned from appearing since 2014: At that time, he published a photo of himself at the controversial Yasukuni shrine in Tokyo – with him Japan commemorates the war victims, including convicted war criminals from the Second World War.
The Korean boy band BTS angered the Chinese Communist Party last year when they talked about the "history of suffering" in the region but made no mention of the Chinese soldiers who died in the Korean War.
The version broadcast in China is several minutes shorter

The Chinese fans of the US series also criticized the fact that all references to lesbian, gay, bisexual, trans and intersex people had been deleted from the special episode "Friends: The Reunion". The version broadcast in China was several minutes shorter than the 104-minute original version that HBO Max aired in the rest of the world on Thursday. The three Chinese video platforms iQiyi, Youku and Tencent Video did not respond to a request from the AFP news agency about the censorship.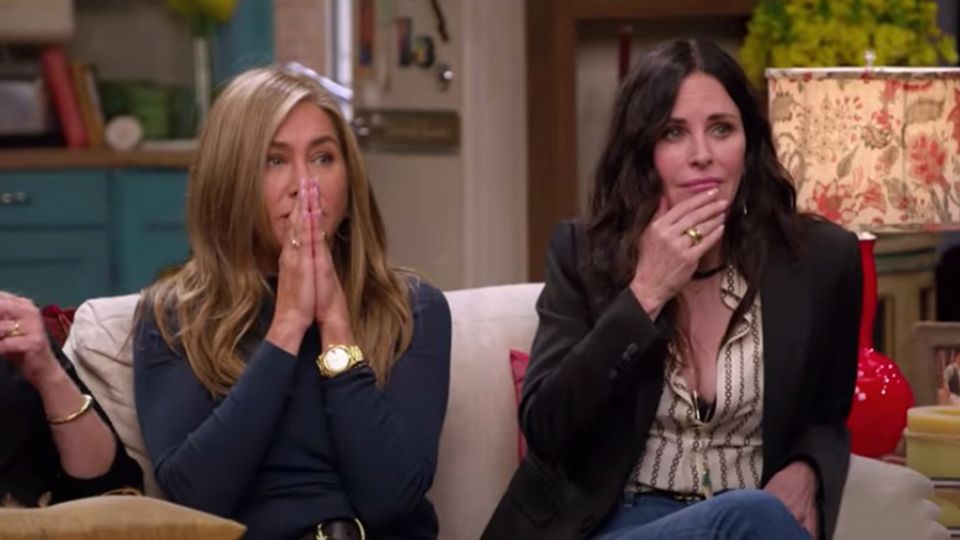 "Friends" was shot from 1994 to 2004 and has received numerous awards. The sitcom stars – Jennifer Aniston, Courteney Cox, Lisa Kudrow, Matt LeBlanc, Matthew Perry and David Schwimmer – had reappeared in front of the camera for a one-time reunion with the characters.
The series has many fans among the millennial generation in China and is also recommended for learning English in schools. In several cities in China there are cafes that are modeled on the popular meeting place from the series, "Central Perk".
Also read:
jum / AFP