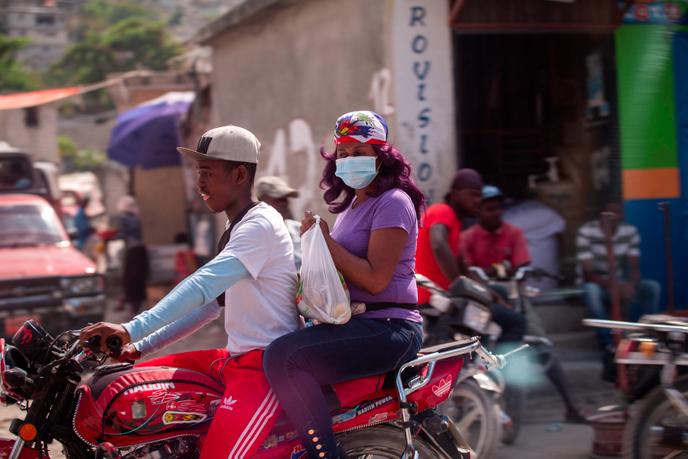 Officially, Haiti currently lists six people infected with the coronavirus. From a strictly accounting point of view, this is not much. But for a state like Haiti, one of the poorest on the planet, one of the most densely populated too and whose health system has been in free fall for years, it is already too much. As we know, six patients scattered over the territory are announcing others and could quickly plunge the whole island and its eleven million inhabitants into a new health disaster.
The first person infected with the virus, a 32-year-old Haitian artist who stayed in France, was reported by the authorities Thursday, March 19, in Port-au-Prince. It was followed by a second case, moments later, in the Artibonite department, a 63-year-old director of Belgian orphanage. He also returned from a trip to Europe.
President Jovenel Moïse immediately announced draconian measures to contain the spread of the pandemic. He declared a state of health emergency, enjoined the inhabitants to stay at home or to limit their movements to the strictly necessary, imposed a curfew from 8 p.m. to 5 a.m. for a month, the ban also on gatherings more than ten people and the closure of schools and universities, ports and airports, places of worship and factories.
In his televised address, the businessman, elected in 2017 following controversial elections, also called on the population to calm down, giving the guarantee that the State will punish all those who do not follow the instructions.
Panic movement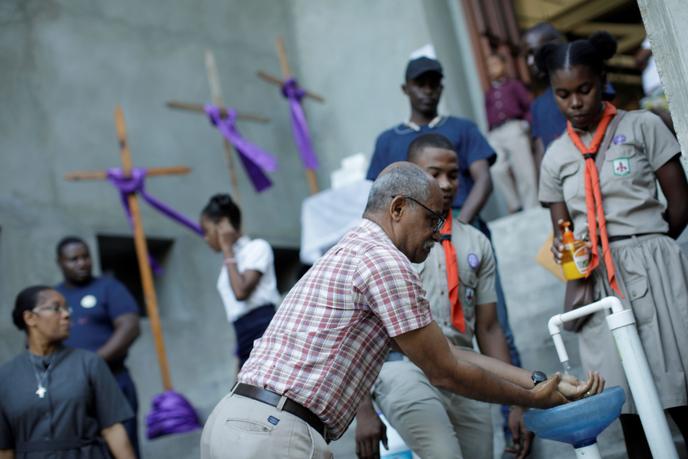 The tone first surprised. "Listening to President Moses, writes journalist Jean Pharès Jérôme in the daily newspaper The Nouvelliste, it seems that the Haitian State has regained its authority thanks to the arrival of the coronavirus in the country. " An allusion to the months of violence and blockages, Peyi lok ("Blocked country"), as we say here, who paralyzed the country in 2019, following several protests against the misery and corruption of the leaders.
Read also
Violence in Haiti is "an extension of political unrest dating back to 2018"
Panic followed the president's address. The residents rushed out to stock up on supplies in the evening. Again the next day, people invaded supermarkets, gas stations, gas distributor stalls and commercial banks. Panic was visible in several areas of the capital. And then almost nothing. The ordinary took over, but with fear in their stomachs.