April 7, 2021
The United States, the European Union, the United Kingdom, and Canada have recently jointly imposed sanctions on China for human rights issues in Xinjiang and Hong Kong, and announced the freezing of overseas assets of relevant Chinese officials and the suspension of visa issuance. Beijing has also countered it reciprocally.
BBC Chinese interviewed some British people on the Chinese government's sanctions list, including the famous human rights activist and senior legal person, Baroness Helena Kennedy QC (Queen of Baroness Helena Kennedy).
Baroness Kennedy has paid special attention to the human rights issue in Xinjiang for some time. In the interview, she first stated that she was "very disappointed" by China's sanctions because she "said something for the sake of the law, the rule of law, and human rights."
"I criticized China and sanctioned me and wanted to freeze my property. This approach is meaningless, because I have no property, not rich, and no property in China," she said. "What they should know is that our sanctions will actually affect those very wealthy Chinese who own real estate in London."
When talking about criticism of Xinjiang's human rights issue, she admitted that it is very difficult to hold a superpower like China accountable for its actions in international courts. This is because all major powers have reservations about the jurisdiction of the International Court of Justice and have the right to veto, not to mention that China has not signed the Rome Statute of the International Criminal Court.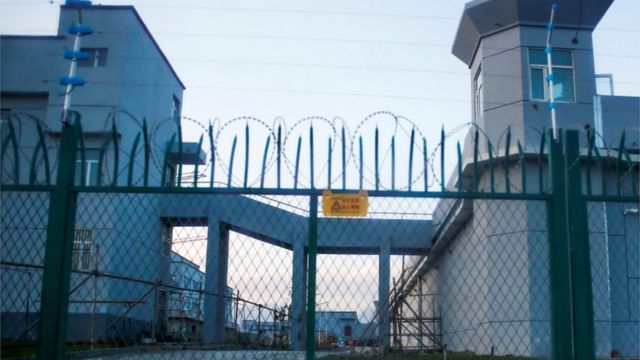 Thoughts on China's sanctions
BBC: Since you have no property in China and China's sanctions have little effect on you, why do you think you are on the sanctions list?
Baroness Kennedy: It's a tooth for a tooth. I think this is to let people in China know that someone has imposed sanctions on the Chinese, then we will also sanction them Americans, British or Europeans. I think that every country will face various governance challenges: such as population, terrorism, and many other issues. But it is not possible to attack a whole group of people or minorities just because of problems. Especially in order to solve the problem, people are forced to abandon their cultural and religious beliefs and cut them off from tradition. Doing so to any ethnic group is tantamount to an insult to all mankind.
Awareness of Xinjiang issues
BBC: Many people in the Chinese government and society disagree with your statement. They pointed out that in the past 40 years, Xinjiang's economy has developed, the Uyghur population has doubled, and the living standards have continued to improve. In addition, the current policy has brought stability to Xinjiang, and there have been no terrorist attacks for many years. What do you think?
Baroness Kennedy: People yearn for freedom, for things that satisfy them as human beings. What people cherish most is their family and affection, making their relatives, friends and community community. If a government tells people that you have too many children and you cannot have so many children, it is not the way to do things. The correct way is to educate and induce, especially to give women education and employment opportunities, so that people can make their own life choices.
BBC: Isn't the education camps in Xinjiang doing what you said? Let more people receive education and find jobs instead of just having children at home?
Baroness Kennedy: That can't force people to go to education camps. People must be allowed to have their own religion, to go to mosques, to have their own wedding and funeral customs, to encourage speaking their own national language, and to speak the official language of the country at the same time, and to have the freedom of linguistic diversity. Britain allows such freedom. If the government enforces certain policies because of the convenience of the government, it is a serious violation of human rights. When you see those who are in handcuffs and shackles are forced to kneel on the platform, waiting to be sent to the education camp, it can't be voluntary. It is not prepared to go to school, it is forced. This is not what a big country like China should do in the 21st century. I hope to see China become a responsible power in the world, but China must abide by the law and respect human rights instead of relying on violence and coercion.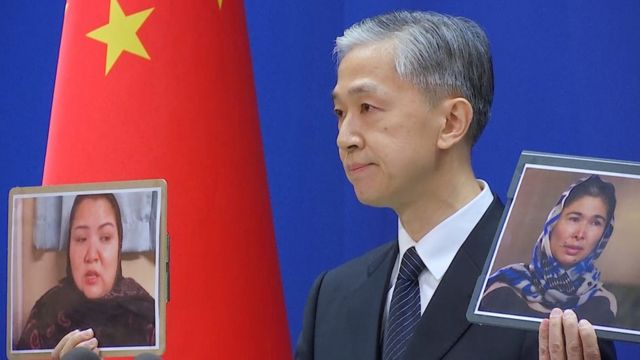 Views on Xinjiang Evidence
BBC: You mentioned some evidence when you mentioned the human rights issue in Xinjiang. The Chinese government believes that these evidences are fake and forged. For example, some women have recently come out to prove that they have been abused and even raped during their detention in Xinjiang education camps. Chinese officials retorted that their testimony was inconsistent. For example, in the initial interview with the media, they did not say that they were "beaten," but they were "mentally tortured," and later they were "beaten" and then "electrically shocked their private parts"… Chinese officials also accused There were "foreign organizations" behind the witnesses, and even alleged that foreign governments were involved behind the scenes. As a senior counsel, how do you judge whether the evidence is true or false?
Baroness Kennedy: I ​​think news interviews are not the best place to check the authenticity of evidence. The most suitable occasion for judging the authenticity of evidence is the court, where qualified experts such as lawyers and judges will preside over it. Of course, China did not sign the International Tribunal Statute. I suggest that the Chinese government should really allow the United Nations High Commissioner for Human Rights or the International Association of Judges to organize a delegation to Xinjiang to visit those re-education centers, and at the same time allow them to freely interview people they want to interview and find out the truth. That's right, I want to state that some people will exaggerate when corroborating evidence, and some will even lie, but it is extremely rare for so many people to lie at the same time.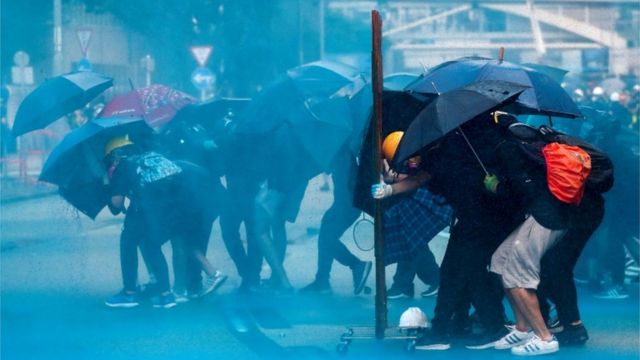 Hong Kong Issues and Britain-China Relations
In addition to the Xinjiang issue, Baroness Kennedy also talked about human rights issues in Hong Kong.
Baroness Kennedy: I ​​think China should invite the United Nations to see if everything is wrong and framed against China. I don't think so. The other reason I think it will not be wronged is that looking at what happened in Hong Kong is equally worrying. There was an agreement between China and the people of Hong Kong-Hong Kong people should be able to continue their culture and lifestyle, govern Hong Kong by themselves, and retain their legal and judicial systems. These promises and agreements have now been broken. It is no wonder that the world is skeptical of what the Chinese government is doing. I really feel that the Chinese government should return to the original point on the Hong Kong issue, allow Hong Kong to continue to prosper, and continue to serve as a link between the region's internal commerce and many other aspects to connect the world and China.
Before concluding the visit, Baroness Kennedy also talked about her views on China and Britain-China relations from a personal point of view. She said that she was not a "hawk" and she did not want Britain and China to be antagonistic.
"I just hope that China can close these re-education camps," she said. "We also have the problem of young Muslims disagreeing with society. Some of them still support the so-called Islamic State, but we can solve the problem through legal channels."
"I like China very much. When I was the president of a college at Oxford University, I opened a summer school every year. I am very happy to have the opportunity to communicate with so many scholars from China. I don't want the Sino-British relationship to be antagonistic, but I will continue to do so. Life's work-to speak out for the protection of human rights, whether in the UK or in the world."