Updated:
save

Related news
Isabel II of Spain was the most defamed queen of her time, both inside and outside the country, due to her numerous extramarital affairs and her conception of politics as a cortijo adapted to her personal phobias and filias. Only the passing of the years allowed to calibrate how many mistakes of his chaotic reign and his abrupt departure from the country during the Glorious Revolution (1868) they can be blamed directly on her and how many to the irresponsibility of courtiers and political leaders who, in the words of the queen, were turning off the light in the maze of her life.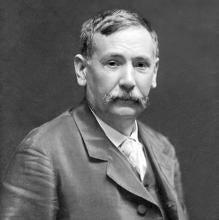 Heiress with three years, of age with thirteen, without formal education since then, married at sixteen and in exile with only thirty-eight years … Everything in the life of Queen Elizabeth was too fast, except for her Very long stay in Parisian exile. There, with the calmest waters, he was visited by one of the best chroniclers in the history of Spain, Benito Pérez Galdós, who held an interview in Bourbon in 1902 through the Spanish ambassador to France. Galdós used this valuable material for the construction of "Narváez" and "Royal Weddings" of his National Episodes, as well as for a report, published in the newspaper "El Liberal" on April 12, 1904, by way of a queen's obituary that at her death she was still unknown to the Spaniards, despite all the legends and slanders that were told about her.
The writer, who highlighted how pleasant the conversation was, made a very complimentary profile of the Isabel he had found in the palace of Kleber Avenue: "He was generous, he forgot the insults, he did all the good he could in the granting of grants and material benefits, he revealed himself by an unbridled altruism, and he carried at the bottom of his spirit a germ of impulsive compassion in some way related to the socialist idea, because from him came his eagerness to distribute all the goods that he could have and to go wherever a large or small need called her … ».
In ABC Historia we recover from that newspaper the main statements made by Bourbon during that series of little-disclosed Parisian interviews that began with a threat of mystery from Isabel:
"I will tell you many things, many, some for you to write …, others for you to know."
Self-criticism
«I have all the defects of my race, I recognize it; but also some of its virtues ».
«I know that I have done very badly; I do not want nor should I rebel against the bitter criticisms of my reign … But it was not all my fault; It was not mine … ».
Political maze
«Put yourself in my case. Tucked into a maze, through which I had to walk feeling the walls, because there was no light to guide me. If someone turned me on a light, another one came and turned it off … ».
The forgotten successes
Isabel's reign was that of the Carlist wars, revolutions, corruption and pronouncements, but also that of increasing wealth, the spread of culture and industrial development. The Queen lamented in her conversation with Pérez Galdós that her work remained incomplete:
"But there is more, much more that could be done and not done; time has lacked, space has been lacking … I want, I've always wanted, the good of the Spanish people. The will has one in the heart; But where is the power? … Only God sends the power when it is most convenient … I have wanted … The non-power has consisted of me or others. That's my doubt?".
About the nun Sr. Patrocinio
One of the main criticisms of Isabel was that, taking advantage of her sins and public scandals, a troop of clergymen came to the Royal Palace to market with his guilt. One of the best known religious who intrigued in his court was Sr. Sponsorship, of Carlist affiliation and reactionary ideas, which the Queen protected against requests, even from Rome, to be banished many kilometers from Madrid. Even in exile, Bourbon continued to defend the benefits of the religious:
«She was a very good woman; She was a saint and did not get into politics or government things. She intervened, yes, in family matters, so that my husband and I would make peace, but nothing more. The unemployed people invented a thousand catalogs, which have run all over Spain and all over the world.
About the Lightning Ministry
In 1849, Isabel, her husband, the clique of clergy, including Sr. Patrocinio, and the queen's turn lover, the Marquis de Bedmar, managed to dismiss through traps and subterfuges to Ramón María Narváez, president of the Council of Ministers and head of the Moderate Party. The new Government lasted less than twenty-seven hours, which the fiery Narváez took to recover power, but in the liberal ranks the Queen was never forgotten how permeable the Queen was to the influences of the most damn wing of the Court. Before Pérez Galdós, Isabel justified herself by her role in that Lightning Ministry:
«It is true that this change of ministry was a mistake; but the next day everything was fixed … I was then nineteen years old … This one advised me, that one, and then came a third party that told me: neither that nor this you should do, but that of beyond.
Surrounded by bad companies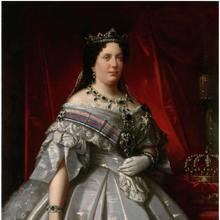 Isabel II's childhood was a struggle between moderates, progressives, absolutists and her mother's men, the regent María Cristina, for shaping the future Queen of Spain to her advantage. What they all got, in the end, is to stun the girl and cause her serious emotional deficiencies. That young woman was not prepared to deal with the tensions between liberals and monarchists who were living throughout Europe to define the role of kings in constitutional systems:
«Those who could do it (guide it) did not know a word of constitutional government; they were courtiers who only understood etiquette, and as it was politics, there was no one to take them out of absolutism. Those who were enlightened and knew about constitutions and all these things, taught me only in cases that might be favorable to them, leaving me in the dark if it was something in which my good knowledge could favor the contrary.
What should I do, so young, queen at fourteen, without any brake on my will, with all the money at hand for my cravings and to give me the pleasure of favoring the needy; Not seeing by my side more than people who doubled like reeds, or hearing more than flattering voices that stunned me? What should I do? … Get in my case ».
The farewell of Galdós
«It was time to say goodbye. The Queen, who wished to move and walk, went out into the hall, supported by a staff. That was my last visit and the last time I saw her. He wore a baggy blue velvet suit; His pace was slow and laborious. In the room he said goodbye repeating the tender formulas of friendship that lavished with singular charm. His venerable face, his sweet and affectionate gaze persisted for a long time in my memory, "he said. Pérez Galdós about the last time he saw Isabel II, who died two years later in Paris.
(Full interview in El Liberal on Tuesday, April 12, 1904)
. (tagsToTranslate) interview (t) isabel (t) perez (t) gallons