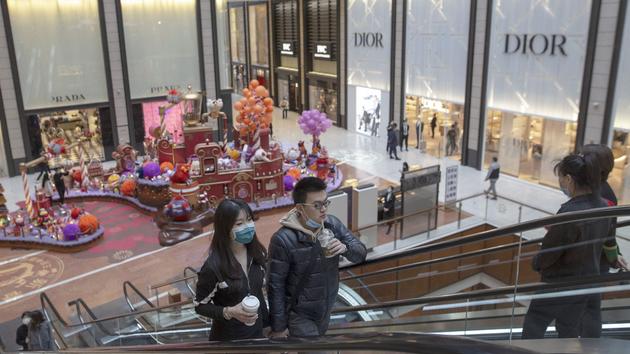 TESTIMONIALS – The frequentation of Chinese stores and restaurants, which have just raised the curtain after weeks of closure, remains well below the level of 2019.
Through
Véronique Guillermard
The Chinese are finding an appetite to buy. "We are talking about" revenge of consumption "to catch up since the Chinese New Year", sums up Fabrice Mégarbane, boss of L'Oréal China. Across the country, with the exception of Hubei province, the majority of shopping malls, drugstores and restaurants are raising the curtain after weeks of closure. According to the Boston Consulting Group, 90% of department stores welcome the public again. 95% of McDonald's and Starbucks have reopened, as have half of the cinemas. 75% of companies have taken over, with capacity utilization rates varying between 70 and 80%.
Despite the threat of a second wave of contamination, life is resuming its rights. But the recovery is timid. Traffic in stores and restaurants remains well below the level of 2019. "It is not yet the rush in bars, restaurants and nightclubs some of which have reopened in Beijing and Shanghai ", we assure at Pernod Ricard. Customers are very
.