IN IMAGES, IN PICTURES – Hundreds of people have cycled the streets of Brooklyn to support the two causes.
By Le Figaro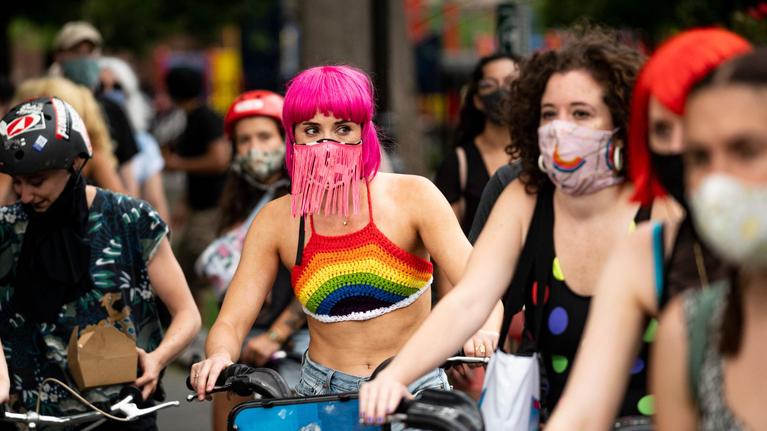 Friday, June 26, many Americans participated in New York in the movement "Queers and Queens unite" by bike, in solidarity with the anti-racism movement "Black lives matter". Two causes united for a joint Bushwick demonstration in Brooklyn.
About 500 people gathered in Bushwick, at Maria Hernandez Park in Brooklyn, around 5:30 p.m. before starting their bike parade through the streets of Brooklyn.
It was the fourth week of Black Lives Matter protests in New York. This took place the same weekend as the Pride March which had to be canceled due to COVID-19.
The route ended at Macarren Park in Williamsburg where a party was held.
While many Pride Marches have had to be canceled or postponed worldwide due to the new coronavirus pandemic, the LGBT community has nonetheless planned many online festivities on Saturday June 27 for Gay Pride 2020. A "Global Pride »Promises to bring the spirit of the event to life with a special party broadcast live on the internet for 24 hours. The organizers, who bring together officials from several pride markets around the world, hope to bring together several hundred million people at their computers.
.