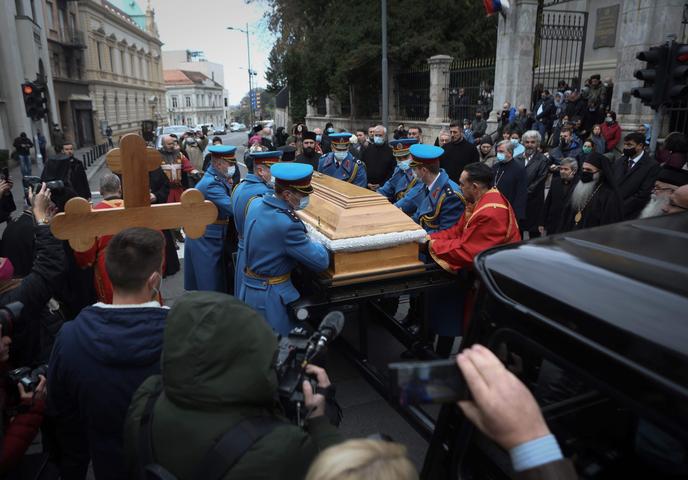 CENTRAL EUROPEAN LETTER
Again, the footage showed thousands of Serbs communing without respecting distances, nor always wearing masks. While the Serbian Orthodox Church is beheaded by the Covid-19 with the death of its patriarch Irenaeus – announced Friday, November 20 – his funeral, organized on Sunday November 22 in Belgrade, was potentially a place of spread of the virus while the number of cases is currently exploding in the country.
This event, held with great fanfare, confirms that Orthodoxy is indeed the most reluctant religion in Europe to respect barrier gestures. The Archbishop of the Greek Orthodox Church is also currently in hospital after contamination with Covid-19.
Article reserved for our subscribers

Read also
In Greece, the controversial role of the Orthodox Church in the spread of Covid-19
Even though the Serbian Church had called to respect distances and to wear the mask, its own clergy did not comply with these rules during the ceremony. At 90 years old, Irenaeus is however the fourth Serbian bishop to die of Covid-19.
He himself had been most likely infected during the funeral of his right-hand man and leader of the Montenegrin wing, Mr.gr Amfilohije, held on November 2 in Podgorica, the capital of neighboring Montenegro. The latter had qualified in May the religious gatherings of "Vaccine of God" facing the coronavirus, refused to wear the mask and had been briefly arrested for continuing to practice the liturgy despite the sanitary rules.
Trust in God's protection
"This is surely difficult for a French secular spirit to understand, but to wear the mask would send the message that they do not believe in the Lord", justifies Drasko Djenovic, Protestant pastor and leader of the NGO for religious freedom Centar 9.
At the funeral of Mgr Amfilohije, the participants, starting with Irenaeus, did not wear masks either. And many of them kissed the face of the deceased directly in the coffin or shared the same spoon for communion, in accordance with the Orthodox liturgy. They took place as events of more than 100 people were officially banned on that date in Montenegro.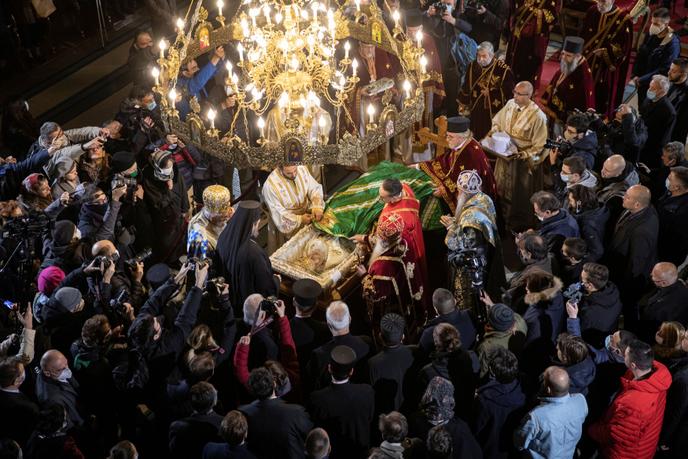 Article reserved for our subscribers

Read also
Central Europe faces resurgence of coronavirus epidemic
"I understand religious beliefs, but we have to respect sanitary measures. The number of infected increases drastically ", then denounced the Montenegrin epidemiologist Senad Begic. "Ask the people of Montenegro if the funeral in blessed memory of the Metropolitan could have been organized otherwise", replied a member of the clergy. The Podgorica public prosecutor's office announced that it had opened an investigation into "Non-compliance with health regulations" as local hospitals are about to be overwhelmed.
You have 41.46% of this article to read. The rest is for subscribers only.